Subsidence in Jharia leads to emission of poisonous gases
Local residents claim that a similar incident took place in the area six years ago after which BCCL filled up the crater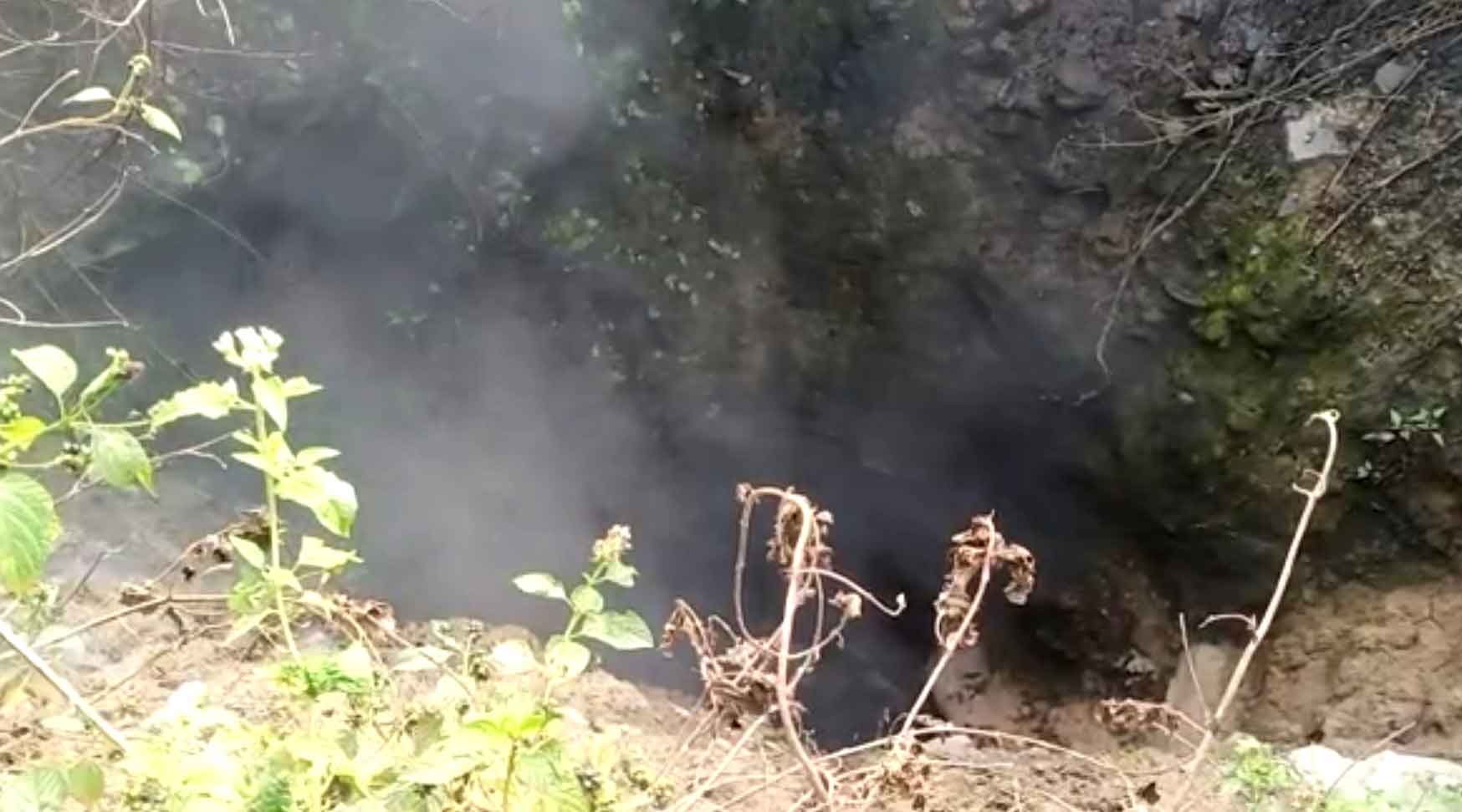 A view of crater at Sudamdih in Jharia today
Shabbir Hussain
---
Dhanbad
|
Published 03.12.21, 06:33 PM
|
---
Less than 36 hours after the subsidence which took place in Sijua area due to which part of a mosque was damaged, another similar incident took place in an underground fire affected Niche Mohalbani area under Sudamdih police station around 22 km from Dhanbad district headquarters. The subsidience happened around 5 am this morning when a crater emerging due to subsidence lead to emanation of poisonous gases and smoke. 
Local residents who congregated at the site after hearing the sound this morning claimed that a similar incident of subsidence took place in the area six years ago after which filling up of the crater was carried out by BCCL but due to shoddy filling up. 
Talking to media, at the site, a local resident requesting anonymity said, "A population of more than a  thousand people based less than 500 metre away from the spot are living in continuous sense of fear after the incident. We are ready to shift from here at the earliest provided rehabilitation is carried out as per the Jharia Master plan." 
Meanwhile, a high level BCCL team led by DK Singh, Manager of Sudamdih Colliery and other officers, including Anil Kumar Project officer; Bharat Vaishnav, Safety Officer and KN Mahto reached the site this afternoon at around 3 pm to conduct a comprehensive inspection of the site and launched the filling up operation of the cave using earth, soil and rock.
Singh said, "The area has been declared unsafe since long and we will again serve fresh notices to people to vacate the area and rehabilitation of people would be carried out through Jharia Rehabilitation and Development Authority."   .
Later, Baghmara MLA, Dhullu Mahto who also reached the site at around 4 pm assured the local residents to take up the issue of rehabilitation with the BCCL administration and district administration officials.