Teenaged rape victim gives birth in PMCH
STATE DIGEST: Only tuition fees to be charged says Mahto, awaits SC verdict; displaced migrants demand land back from BSL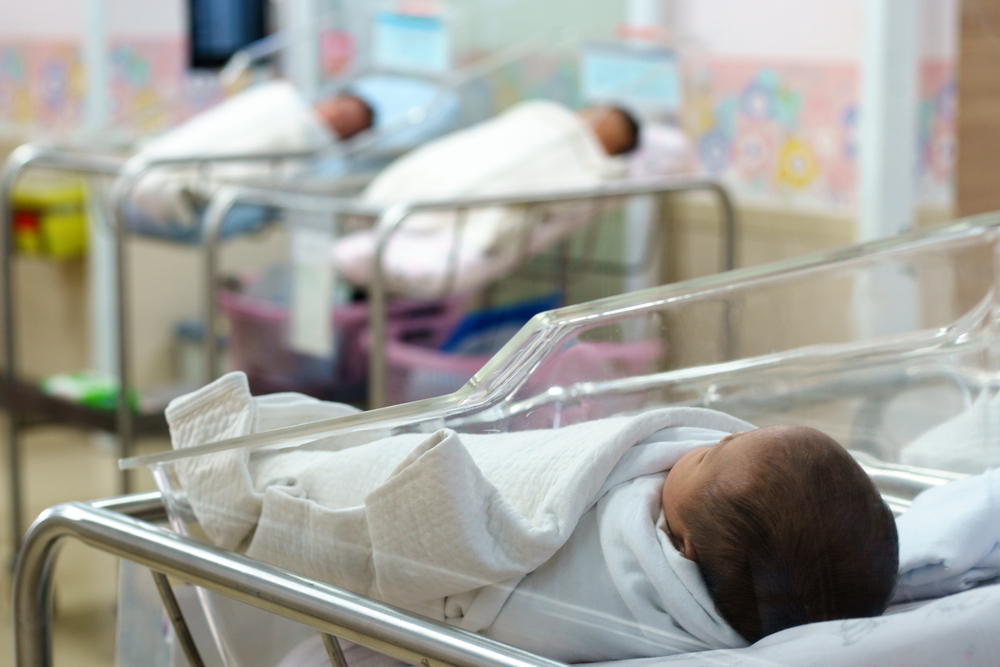 ---
---
A 17-year-old rape victim, who became pregnant after one and half months of assault in October 2019, gave birth to a baby boy in Palamau Medical College and Hospital (PMCH), Daltonganj on Sunday evening.
'There were no complications. Both the girl and the newborn are doing fine,' said a doctor at the hospital.
A social worker who has been interacting with the family said the girl's widowed mother refused to take the newborn.
While confirming the news Child Welfare Committee (CWC) chairman Upendra Dubey said that he has sent a 3 member team to know the intentions of the girl and the family with regard to the child.
"If the girl wants to live with her mother, send her with her mother. If the girl wants to live in a shelter home, then keep it there", Dubey added.
The teenager was assaulted by Murad Ali, a villager, when she was travelling to her in laws' with her father-in-law. They had arrived in Chopan to get onto another train, following which the girl went to get water, when Ali lured her to get onto a train in Delhi.
'I already knew Murad I, who worked in Delhi. He took a rented room and kept me after promising marriage. After one and half months, he brought me to my village. When I went home, I found it locked," said the girl in a complaint filed to the Ketar police, adding that Ali brought her to his parents' house on October 27 last year, where the police found her.
Based on the victim's complaint, police had registered an FIR against Murad Ali under sections of 366(A), 376 of the IPC and section 6 of the POCSO Act. He has been and sent to judicial custody.
CWC had sent her to girls shelter home, Daltonganj after registering her statement.
Only tuition fees to be charged says Mahto, awaits SC verdict
State education minister Jagarnath Mahto on Monday said that private schools have been told to charge tuition fees for two months only.
The remaining bus freight and other fees will not be charged.
"This is an ongoing case in the Supreme Court, we will accept whatever they decide,"Mahato said, adding that children's education has been severely disrupted due to the coronavirus epidemic.
"People are going through a difficult phase due to Covid-19 in the world, and the pandemic has had its greatest impact on the education of school children.," said Mahato.
Government and non-government schools have been closed for almost three months due to the coronavirus pandemic.
Displaced migrants demand land back from BSL
Several displaced people under the banner of Jharkhand Navnirman Sena (JNS) staged a dharna demanding jobs and compensation for 20,000 displaced people at Gandhi Chowk in Bokaro on Monday.
JNS supremo Gulab Chandra demanded that the Bokaro Steel Plant (BSL) management has to restore 20,000 displaced people whose land was taken by the company to build the plant.
He said that the displaced, who used to work in the outer states, have returned after the lockdown.
"BSL management should give employment to such people. They had taken land from the displaced to build a 10 million tonne steel plant, but failed to include such a facility. The unused land of BSL has been encroached upon. The management should remove the encroachers and construct the plant on the vacant land, or return those lands back to the displaced people," he said.
7 lakh residents forced to migrate for work: AJSU-P
All Jharkhand Student Union Party (AJSU-P) on Monday raised concern over lakhs of residents of the mineral-rich state compelled to migrate to other states for work due to lack of employment.
"Of 1.25 billion residents, seven lakh from this mineral-rich state are migrant workers. It is very unfortunate," said Umakant Rajak former union minister and central committee member of AJSU-P during a press conference in Bokaro.
He added that the formation of Jharkhand saw the sacrifice of innumerable people.
"Despite being a separate state, the basic ideology behind formation of the state was ignored, resulting in the exodus of native people to other states for work. One of the reasons is that those who remain in power have exploited resources and people of Jharkhand," said Rajak.
Girl dies in lightning strikes in Giridih
A girl was killed due to lightning strikes in Pandari, Giridih on Monday afternoon.
The child was identified as Julie Kumari, daughter of Basant Rana.
Following the incident, the family rushed her to Giridih Sadar Hospital for her treatment where the doctor declared her dead.
Allegedly, Julie went to pick mangoes next to her house when it suddenly started raining. She was on her way home when the incident occurred.