State BJP chief firm, dares govt to arrest him
'Hemant favors release of Swamy but slaps sedition case against me for being a BJP worker and patriot'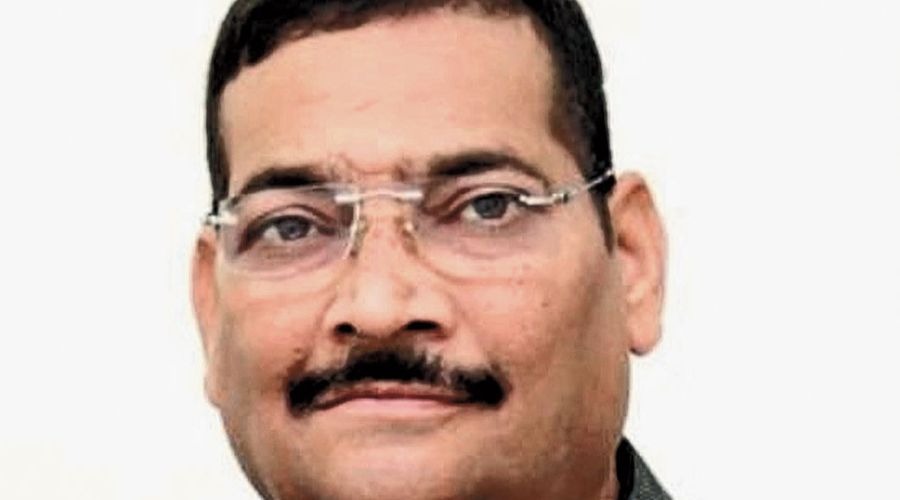 ---
|
Ranchi
|
Published 01.11.20, 07:30 PM
---
Upping the ante against JMM-Congress-RJD combine, Jharkhand BJP chief and Rajya Sabha MP Deepak Prakash on Sunday dared the state government to arrest him if they can, stating that he stands by his comments regarding the current regime.
Prakash was referring to the recent arrest of the 82-year-old Jesuit priest and noted tribal worker Stan Swamy, who was picked by the National Investigation Agency (NIA) from his residence in Ranchi last month in connection to the 2017 Bhima Koregaon violence.
Talking to reporters at the state BJP headquarters in Harmu on Sunday afternoon, Prakash said, "Let them arrest me if they can. I am in Ranchi till 10 am tomorrow. Then I am going to Delhi and will return back on November 3."
He added, "I don't fear jail and have been to it many times since my early days into politics for the service of people and this country. If being a BJP worker, who chants Bharat Mata ki Jai amounts to sedition, so be it."
On Saturday, Congress's district president of Dumka, Shyamlal Kishore Singh filed an FIR in the town police station in presence of JMM workers against Prakash over his alleged comments of 'toppling the Hemant Soren government'. The FIR registered at town police station accused Prakash under four IPC sections, namely, 504, 506, 120B and 124A. Section 504 amounts to causing intentional insult with an intent to provoke breach of peace, section 506 is about criminal intimidation, section 120-B talks of criminal conspiracy to commit a punishable offense with death while section 124 deals with sedition.
Prakash said, "I still, stand by my statement. This government will fall in the coming months. It is mainly because of raging unhappiness among ruling party MLAs over the current regime. JMM-Congress-RJD will be solely responsible for the fall of the government, not us." Prakash didn't give any clear cut answers when asked if BJP was trying to woo disgruntled MLAs from the ruling camps. He also didn't make any specific comments when asked if any MLAs from ruling camps are in touch with the BJP. "Just wait and watch," he remarked.
BJP insiders anticipated that the police are unlikely to arrest Prakash, who is facing a non-bailable section, any time soon. A senior party worker said, "Although we are ready to take government's actions head-on, it won't move to make our president's arrest at least before the November 3 bypolls in Dumka and Bermo. It knows that any such action could backfire."