Speed-sensing cameras to be operational in Ranchi soon
Software integration between Smart City Corporation and police control complete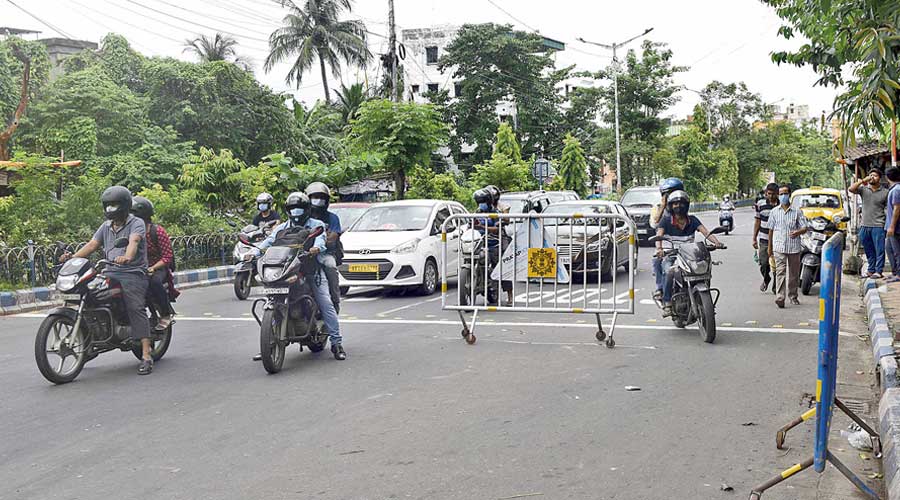 ---
Published 19.10.21, 06:31 PM
|
---
At least 10 speed sensing cameras, installed a year ago at various locations in and around the state capital under the Smart City project, will soon be operational and help check road accidents caused by speeding, police said on Tuesday.
These cameras could not be used by the district administration for a year due to a lack of software integration between Smart City Corporation and the traffic control room of Ranchi police, DSP (Traffic) Jitwahan Oraon said.
"The National Informatics Centre is developing a software through which Ranchi police will be able to slap a fine on violators caught on speed sensing cameras and take necessary action under relevant sections of the Motor Vehicles Act," said Oraon, adding that the cameras are likely to be operational by November.
Oraon said coordination between Smart City Corporation and traffic police was needed to operate the speed sensing cameras as the Smart City Corporation does not have the authority to slap fines on traffic rule violators. Even the traffic signals functioning across the state capital were installed under the smart city project.
Speed sensing cameras use motion sensors to detect the speed of  vehicles, police said. The cameras can also click pictures of vehicles that cross the speed limit on a given road. These pictures can be used to send challans to offenders and also check if they were violating other traffic rules.
In Ranchi,  speed sensing cameras were installed between Bagaicholi Bawanipur Chowk and Kharsi Daag Outpost, Shaheed Maidan and Dhurwa roundabout, Rampur Tiraha Ring Road and Ranchi city, Tilta Ring Road and Ranchi City, Piska More and Pandra, Satellite Colony Chowk and Dibdidh bridge, Mesra Railway Over Bridge and DPS Greater Ranchi, Kanke Ring Road and Birsa University, Ranchi College Playground and State Guest House, and on the Hinoo Airport Road.  
Speed sensing cameras were only placed at accident-prone locations and roads where incidents of racing and stunts by bikers and car owners were reported in the past.
"Many accidents have been reported due to speeding in areas where speed sensing cameras have been installed. The cameras will not only discourage people from crossing speed limits, but also save lives of pedestrians and commuters who fall prey to the misadventure of some drivers," said another police official.
Some of the areas where these cameras have been installed fall under the jurisdiction of the National Highways Authority of India (NHAI), and the district administration is  in talks with it  to help use them effectively, sources said.