South Eastern  Railway declares weekly summer special train for Mumbai via Tatanagar
Announcement was made by the Garden Reach headquarters on Wednesday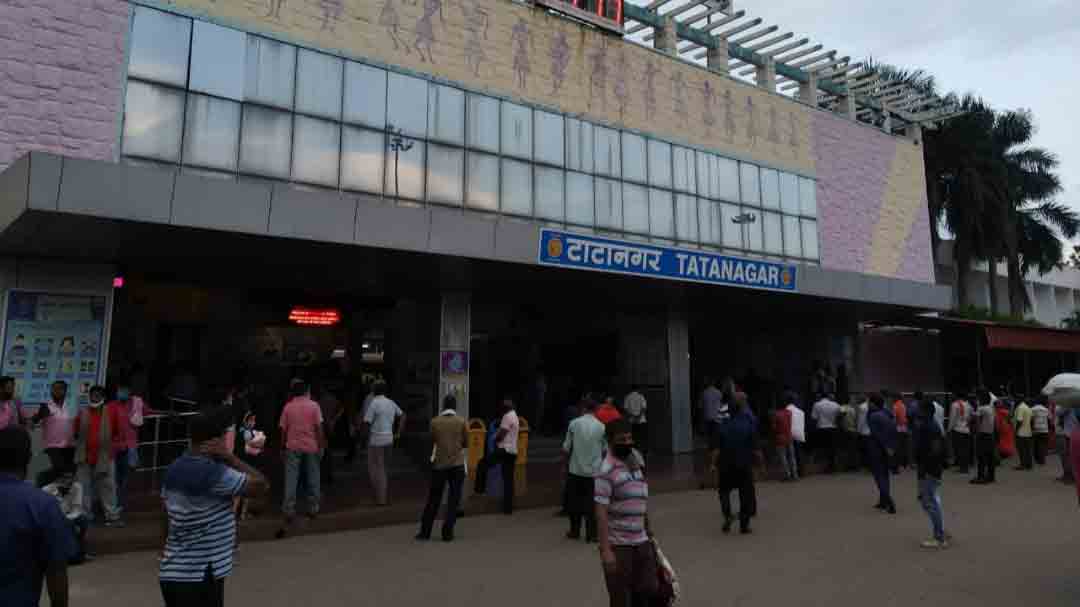 The Tatanagar railway station
File Picture
---
Jamshedpur
|
Published 23.03.22, 06:29 PM
|
---
South Eastern Railway ( SER) on Wednesday announced a weekly summer special train between Lokmanya Tilak Termjnus (Mumbai) and Shalimar (West Bengal).
The weekly summer special  train will run via Tatanagar railway station. The train will leave Lokmanya Tilak Terminus ( LTT) on every Tuesday from  April 12 till June 14.
The return train will leave  Shalimar on every Thursday with effect from April 14. The  LTT - Shalimar Special (01019) will leave LTT at 8:15 pm every Tuesday and will reach Shalimar  at 5.15 am on Thursday. 
The Up train will reach Tatanagar at around 1.15 am. In the opposite direction, the Shalimar - LTT Special  (01020) will leave Shalimar at 5.35 pm every Thursday and will arrive LTT at 11.45 pm, the next day.
The Dn train from Shalimar will arrive at the Tatanagar railway station at around 9.20 pm.
As per a notification issued by Garden Reach, the headquarters of South Eastern Railway on Wednesday the Special train with one First AC, three AC 2-Tier and fifteen AC 3-Tier coaches will have stoppages at Santragachi, Kharagpur, Tatanagar, Chakradharpur, Rourkela and Jharsuguda under  South Eastern Railway jurisdiction.
Various passenger organisations and trade outfits welcomed the railway's decision of running a summer special  train between the two destinations via Tatanagar.
This is the first such summer special train announced by South Eastern Railway. A senior functionary of Chhota nagpur Passenger Association Arun Tiwari said the summer special train will help in managing the rush of passengers during summer vacations.
"The railway took a right decision of running a summer  special train for Mumbai. Numerous passengers would be benefitted," said Tiwari adding that they are expecting more summer special trains for other destinations too.