Robbers hit bank at noon in Dhanbad, Rs 9 lakh gone
Armed men hold employees of BoI branch at gun point, pull off heist within 15 minutes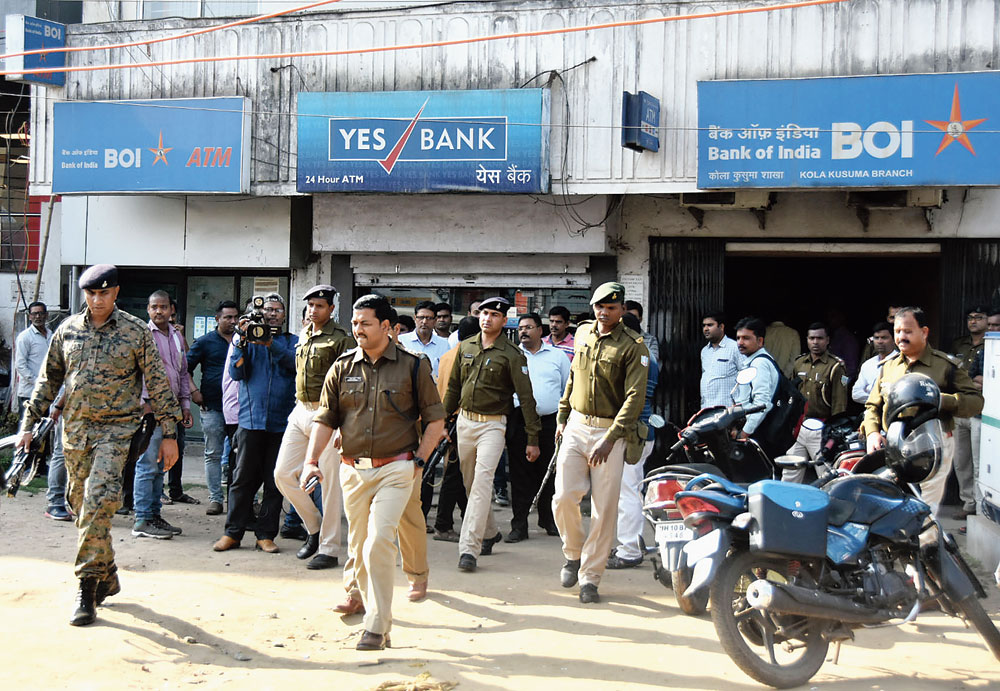 ---
|
Dhanbad
|
Published 13.03.19, 06:58 PM
---
A group of armed men barged into a bank on busy Dhanbad-Govindpur Road on Wednesday afternoon, confined eight employees and as many customers in a room at gunpoint and then took away Rs 9.5 lakh in cash, leaving behind two bombs that they threatened to detonate if anyone alerted police.
The group, which eyewitnesses claimed, comprised 8-10 men, was carrying pistols and bombs. The gang members assaulted the cashier and security guard of the Kolakusma branch of Bank of India before wrapping up their well-planned operation that took barely 15 minutes. The men also took away the video recorder hooked up with the CCTV camera.
During investigations, police recovered two bombs from the bank located on the first floor of a three-storey building near Big Bazar under Saraidhela police station, around 5km from the district headquarters
Eyewitnesses said the goons entered the bank around 1pm and held all eight employees — three clerks, two officers, two peons and a security guard — at gunpoint.
The intruders, who were talking among themselves in Hindi, shoved the bank staff and around eight customers into a room before cleaning out the cash.
"They slapped me and hit the security guard with the butt of a pistol when we tried to resist them," cashier Naushad Ali said, adding that the group first took the money lying on the counters before emptying out the cash room.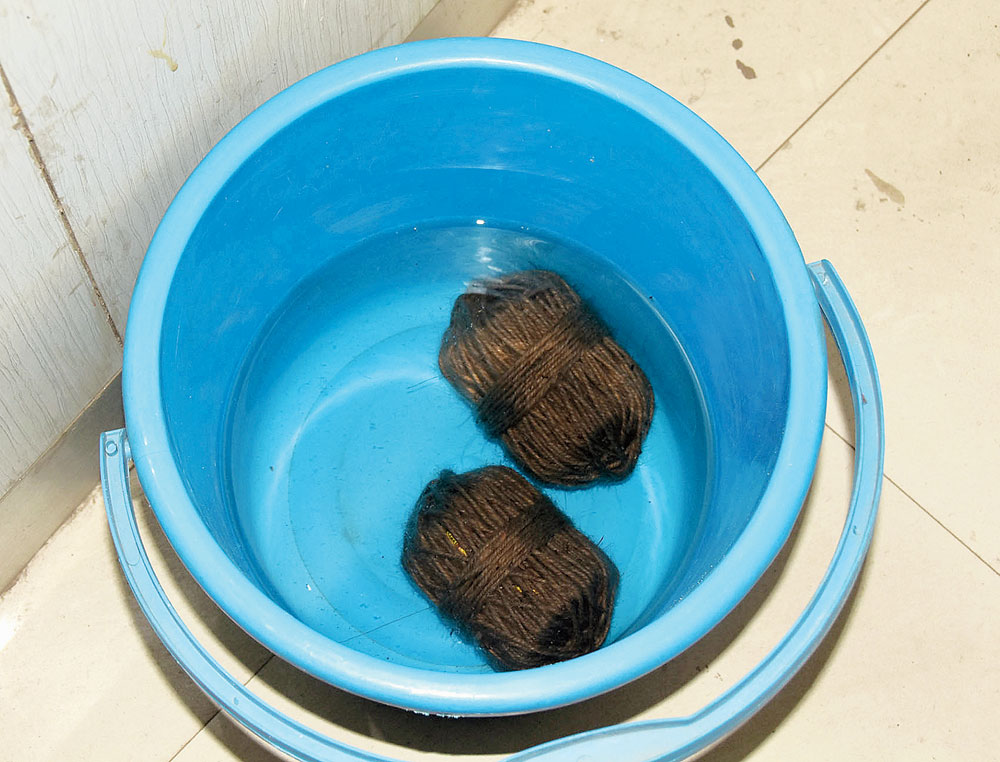 The robbers also snatched security guard Vishnu Deo Singh's rifle, but later threw it away in one corner of the bank.
"They placed one bomb each near the bank's entry gate and outside the cash room and threatened to detonate them with the help of a remote if anybody tried to move or alert the police once they were gone," Ali said.
The bank employees somehow mustered the courage to inform the police once they were sure that the goons had left the building.
A team of police officers led by SSP Kishor Kaushal and city SP Piyush Pandey inspected the bank premises and recorded the statements of the employees, including the cashier and branch manager Robin Dutta, and some of the customers present during the robbery.
The team later scanned footage from CCTV cameras installed in nearby shops.
"Though the criminals had taken away the digital video recorder of the bank's CCTV camera, we have secured some footage of people involved in the incident from CCTV cameras installed in adjoining shops. From that footage, it seems that five persons were involved in the incident," the SP told the media.
He said the borders of the district had been sealed and raids were being conducted at several locations to nab the criminals.
"The exact amount of cash looted can be ascertained only after the bank checks its records," Kaushal said.