More manpower assigned to manage virus ward
RIMS assigns more doctors to stressed out Covid task force
Staff from dentistry wing, trauma centre to help out at coronavirus ward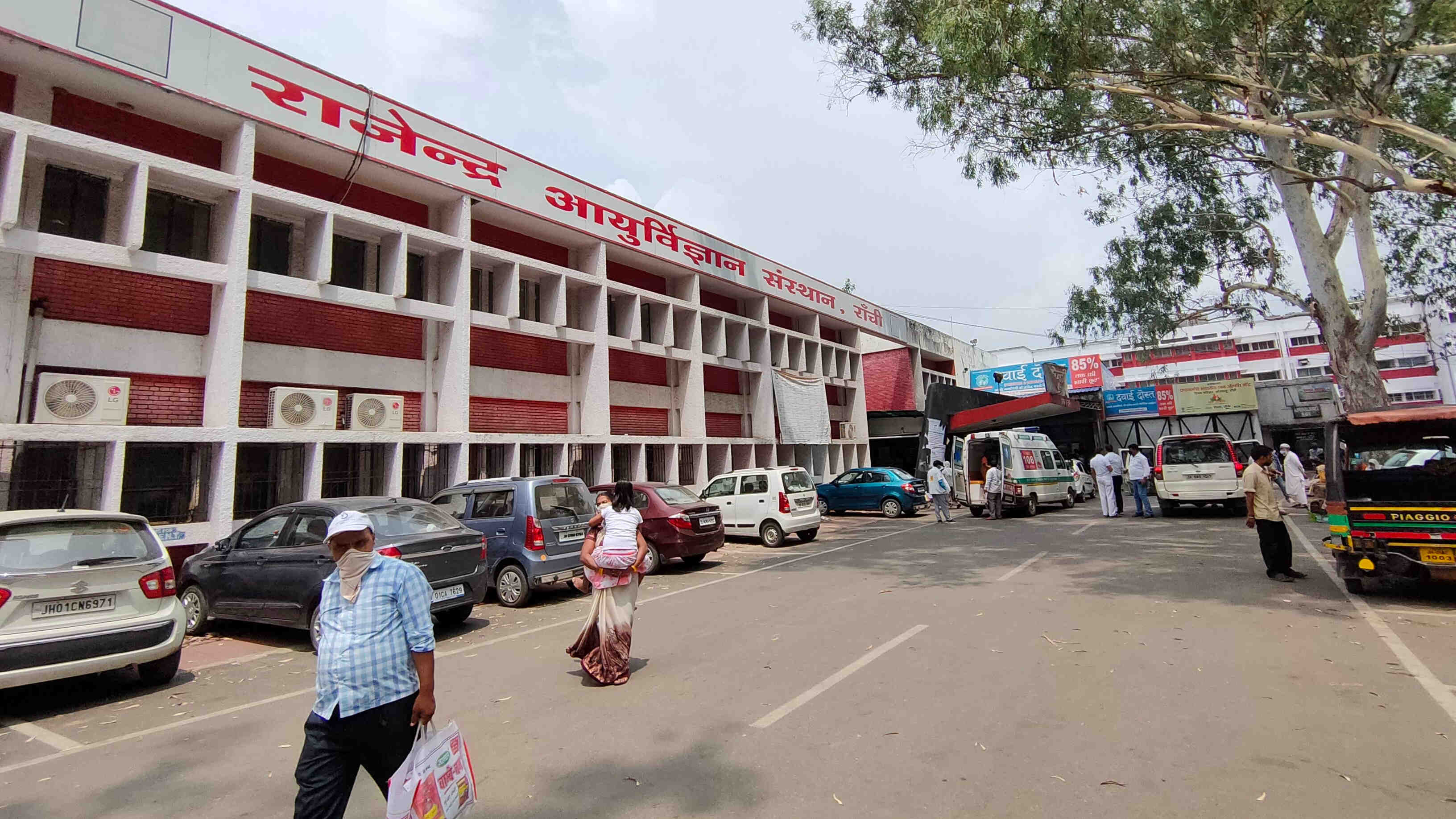 ---
|
Ranchi
|
Published 04.08.20, 07:22 PM
---
Rajendra Institute of Medical Sciences (RIMS) has assigned more doctors to its Covid task force, acting swiftly to avert a crisis and pacify angry members who had asked to be relieved of their responsibilities in view of the workload, 24x7 stress and constant complaints.
RIMS acting director Dr Manju Gari held a meeting with heads of various departments on Monday evening and requested the members of the Covid task force not to step down, sources said. The management also agreed to assign more doctors to the task force and share the workload.
"The problem has been addressed, and the task force members are satisfied with the corrective measures," said RIMS superintendent Dr Vivek Kashyap.
RIMS Covid task force coordinator Dr Prabhat Kumar said on Tuesday that they were satisfied with the steps taken by the RIMS management.
"We have been allowed to involve staff of trauma centre and dentistry department in various activities of the Covid ward. The staff from the dentistry wing will be involved in supervision work related to Covid care now," he said.
Kumar had written to RIMS acting director Dr Manju Gari on Sunday, seeking a break for the members of the task force, who, he said, were overburdened and under stress due to long shifts and the pressure of dealing with the rapidly rising number of patients.
Kumar said the team wanted to be relieved of its responsibilities as the members were facing "stress and strain".
"The team will remain the same. But we will get help from staff of other departments. All the task force members have also been given set responsibilities, which will ensure accountability and not put added pressure on any one member," he said.
A doctor involved in dealing with Covid patients said that a senior official of the health department had scolded members of the task force on Sunday. The coordinator's letter to the RIMS acting director was a reaction to that.
Members of the task force said they did not face any difficulty in treating patients till the end of June. However, as cases started soaring in July, managing the Covid ward became a challenge. "We needed additional manpower. The team that dealt with 30 cases a day cannot deal with 150 cases a day without reinforcements," Kumar said.
On Tuesday, all the 100 beds at the RIMS Covid ward were occupied, while several patients were sent to other Covid care centres, doctors said.