Ray of hope for Dhanbad's Topchanchi lake
Linkage with a Giridih stream could save coal belt water source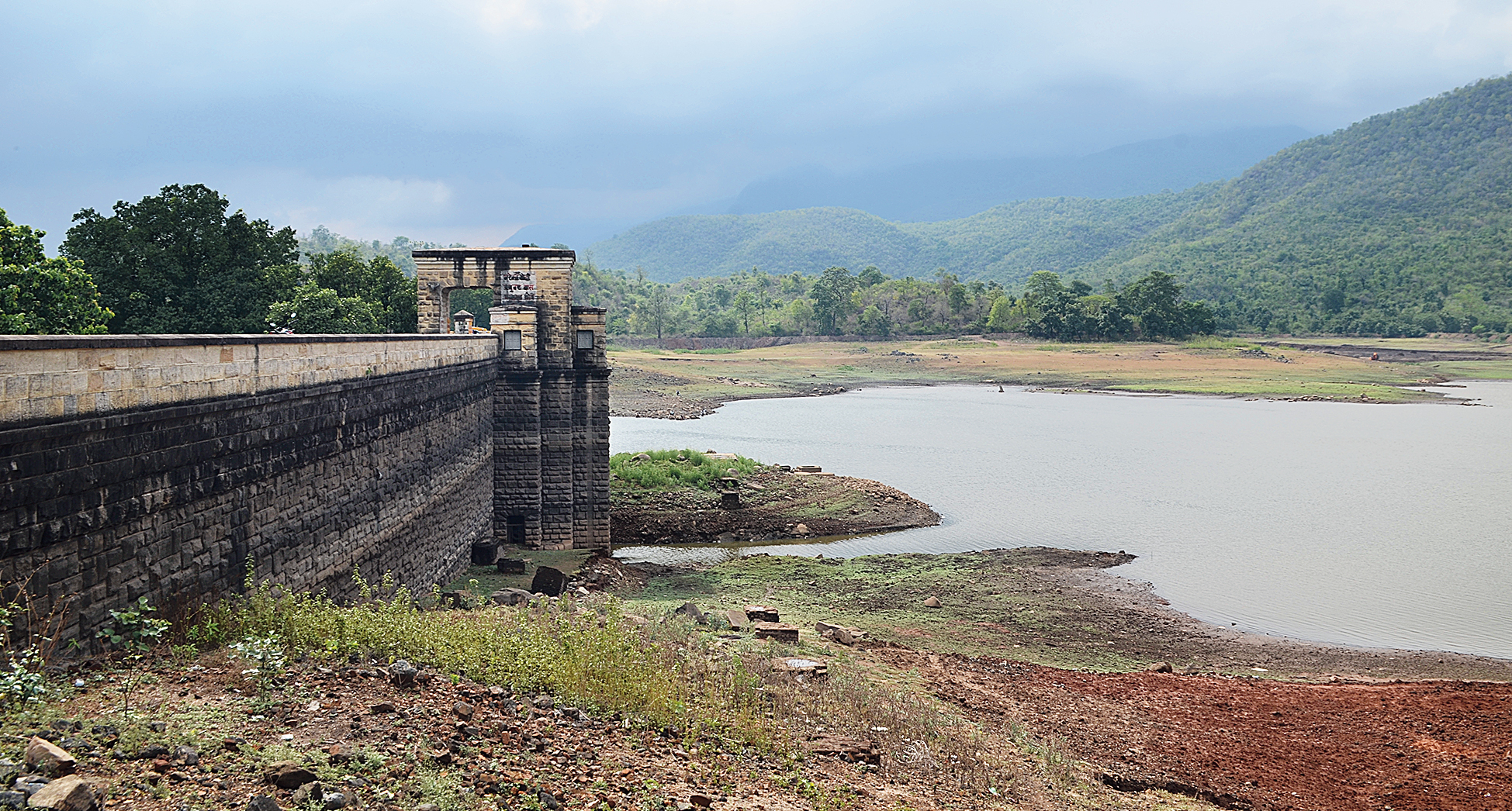 Topchanchi Lake in Dhanbad.
Picture by Shabbir Hussain
---
Dhanbad
|
Published 24.06.19, 11:24 PM
|
---
Topchanchi Lake, that is fast losing its claim to fame as the primary water source for suburban Dhanbad due to shrinking water levels, could be revived by connecting it to another stream, a survey has indicated.
The survey, conducted at the behest of local civic body Mineral Area Development Authority (MADA) in May, has said it was possible to integrate Nalki, one of main source streams of the lake, with a stream in Giridih that is abundant through the year.
"We will have to prepare a detailed project report on the basis of the survey report likely to be submitted in a day or two," said MADA technical member Indresh Shukla.
He said work on de-silting the lake was on with funds of around Rs 13.5 crore provided by the minor irrigation department.
Essentially a stream, Topchanchi was dammed to turn it into a reservoir by the British in 1924 by tapping 10 water streams flowing through Parasnath Hills of adjoining Giridih. Spread
over 214 acres, the lake is today the main source of water for various localities of Katras town and adjoining areas of Panchgarhi Bazar, Rani Bazar, Sijua and Tetulmari, among others.
During is early days, Topchanchi Lake would have 75 feet of water. Over the last few decades, most of the 10 source streams have dried up. These days during monsoon, there is 55 feet of water. Currently, only Dholkatta and Nalki serve as primary sources.
But in summer, Nalki dries up too. In the peak of summer, the lake often dries up completely.
According to a MADA official dealing with water supply, the water level touched 75 feet for the last time on September, 24, 2011. The present water level is 37 feet, nine feet from the threshold of 28 feet below which supply to town areas is not possible because of silt accumulation.
"We have to resort to water rationing from winter itself. During summer, we supply around 10 lakh gallons of water to Katras once a week. During its hey days, Topchanchi was known to supply 24 lakh gallons of water," said the MADA official.
Dhanbad Mayor Chandrashekhar Agarwal initiated efforts to clean the Dholkatta stream which led to more water flowing into the lake.
During an inspection in November last year to explore the possibility of reviving some of the source streams of the lake, the mayor, along with senior officials of the district administration, hit upon the idea of integrating the Mahesduba stream with Nalki to ensure round-the-year water supply to the lake.
It was then that MADA assigned the work of conducting a feasibility study to its consultant, Aquapump Industries.
Topchanchi Lake, 37km from Dhanbad station, has always been a major tourist attraction of the district. The lake may be man-made, but its surroundings of forests and hills make it an ideal picnic spot. It was also extremely popular as a filming destination with old timers recalling the presence, for days on end, of several Bengali and Hindi filmstars like Ashok Kumar, Dharmendra, Uttam Kumar and Suchitra Sen.