Ranchi pujas in a fix as govt refuses to revise guidelines
Rules go for a toss at many pandals; idols taller, loudspeakers on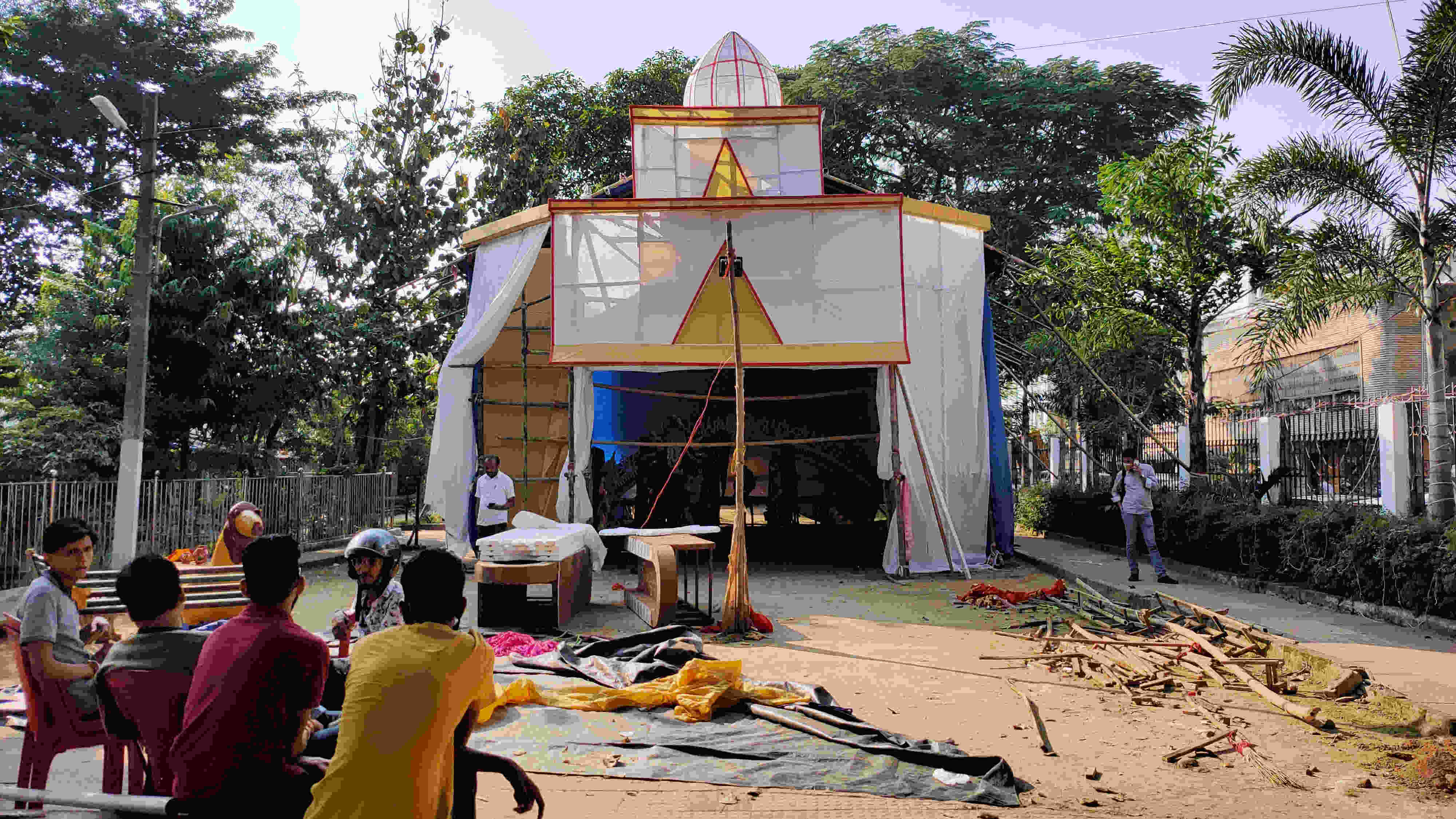 ---
|
Ranchi
|
Published 20.10.20, 07:36 PM
---
Distribution of face masks and hand sanitisers outside pandals will be prohibited during Durga Puja in Ranchi, the government said in a press communique on Tuesday, further stating that all restrictions specified in earlier guidelines will have to be followed strictly during the festival in the state capital.
The government's move of sticking to the guidelines comes at a time when several puja committees, as well the ruling JMM, had sought revisions in the guidelines.
As per the guidelines issued by the Hemant Soren-led government on October 1, not more than seven persons should be allowed inside a pandal at a time. Besides, pandals cannot have loudspeakers, play devotional songs and organize theme-based pujas, the guidelines stated. Distribution of bhog has also been prohibited.
However, there are several pujas in Ranchi that do not seem to be adhering to the guidelines, especially the ones that had made elaborate arrangements. Most puja committees in Ranchi have installed speakers to play mantras and devotional songs, and made idols taller than eight feet, organisers admitted on Tuesday.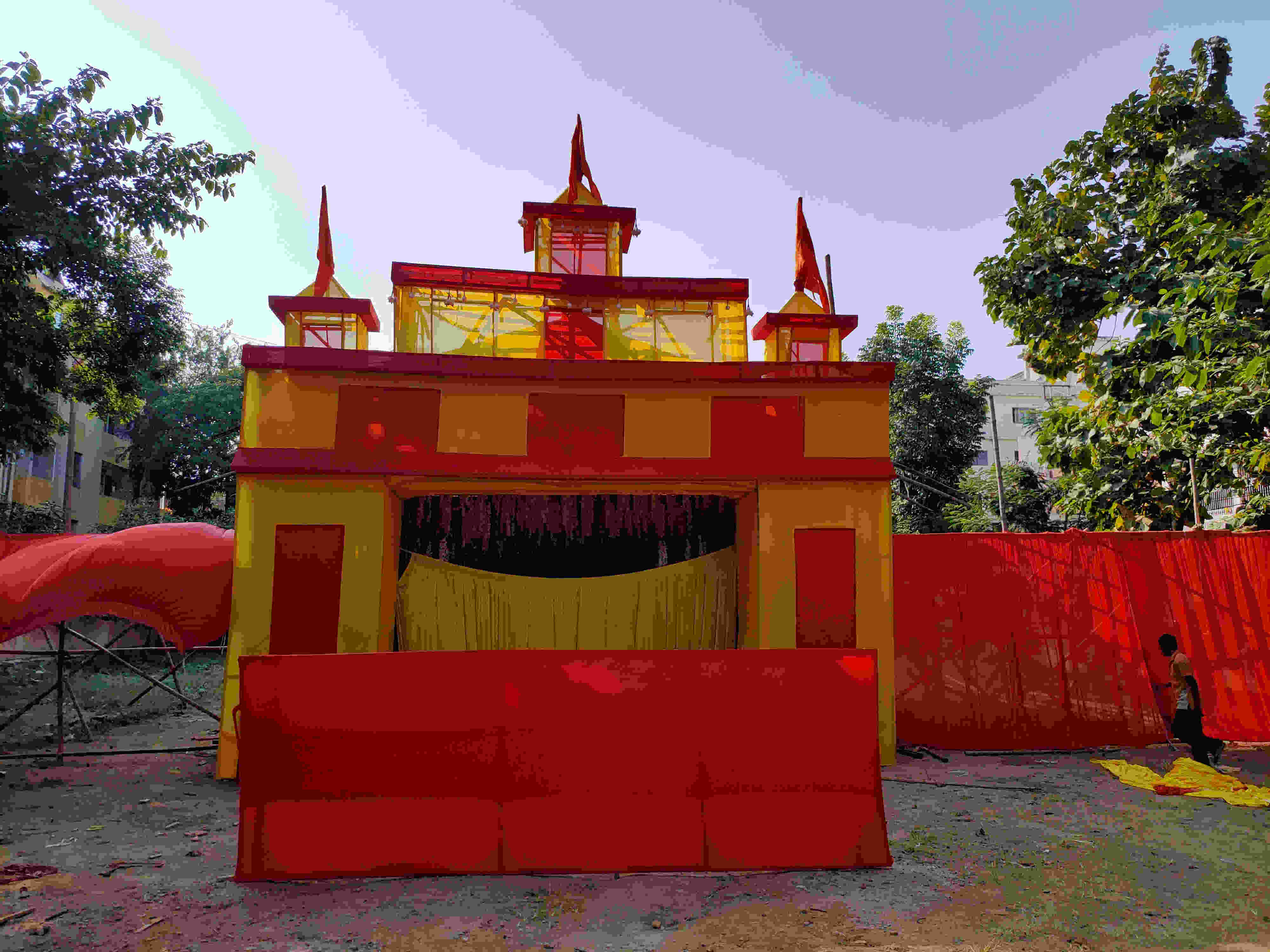 The president of Ranchi District Durga Puja Committee (RDDPC), Ashok Purohit, said it was practically impossible to make 4-feet-tall idols, and therefore, most puja committees had resorted to idols that were roughly 8-feet-tall. According to Purohit, loudspeakers were installed in pandals only to play devotional songs and mantras during the holy rituals.
"How do you expect us to fit Ma Durga, Ganesh ji, Kartik Ji, Mahisasur and Ma's lion in a four feet tall structure? It is impossible. We have installed speakers too, so the people living in the vicinity of the pandals can listen to the mantras and devotional songs," said Purohit, who is also a member of the Rajasthan Mitra Mandal Puja Samiti that has opted for a 8-feet idol and is also using loudspeakers in the pandal.
The Station Road Durga Puja Samiti has given loudspeakers a miss in adherence to the government orders. However, the idol in this puja pandal too is close to eight feet. "Technically, the height of Ma Durga's idol is four feet. But she is standing on the buffalo in our pandal, which makes the idol taller than eight feet," said Munchun Rai, president of the samiti.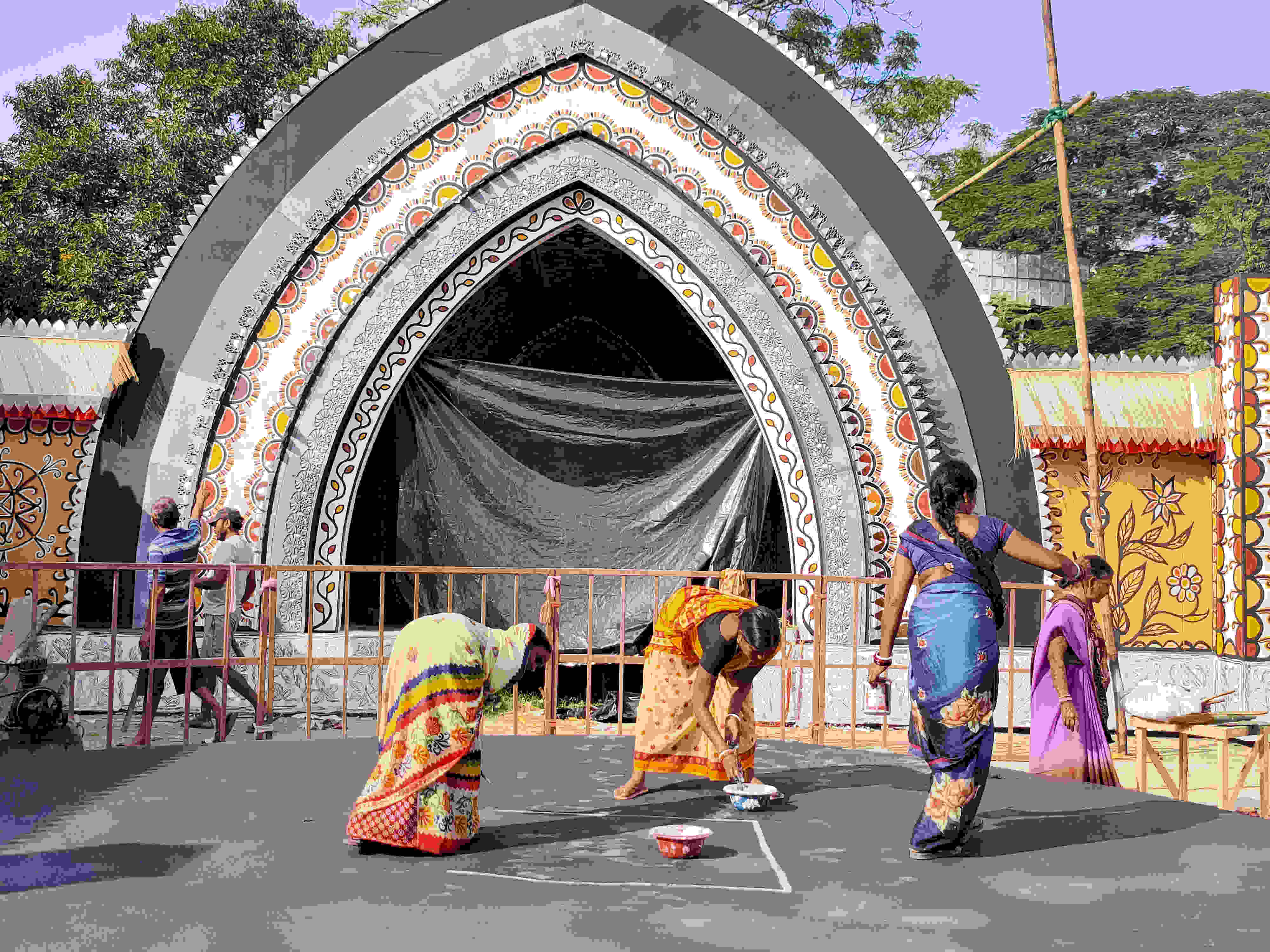 The Bakri Bazar Puja Samiti, one of the oldest Durga Puja committees in Ranchi, will not be distributing bhog this year. However, the idol of Ma Durga, in this pandal too, is close to eight feet, said puja committee member Ashok Choudhary.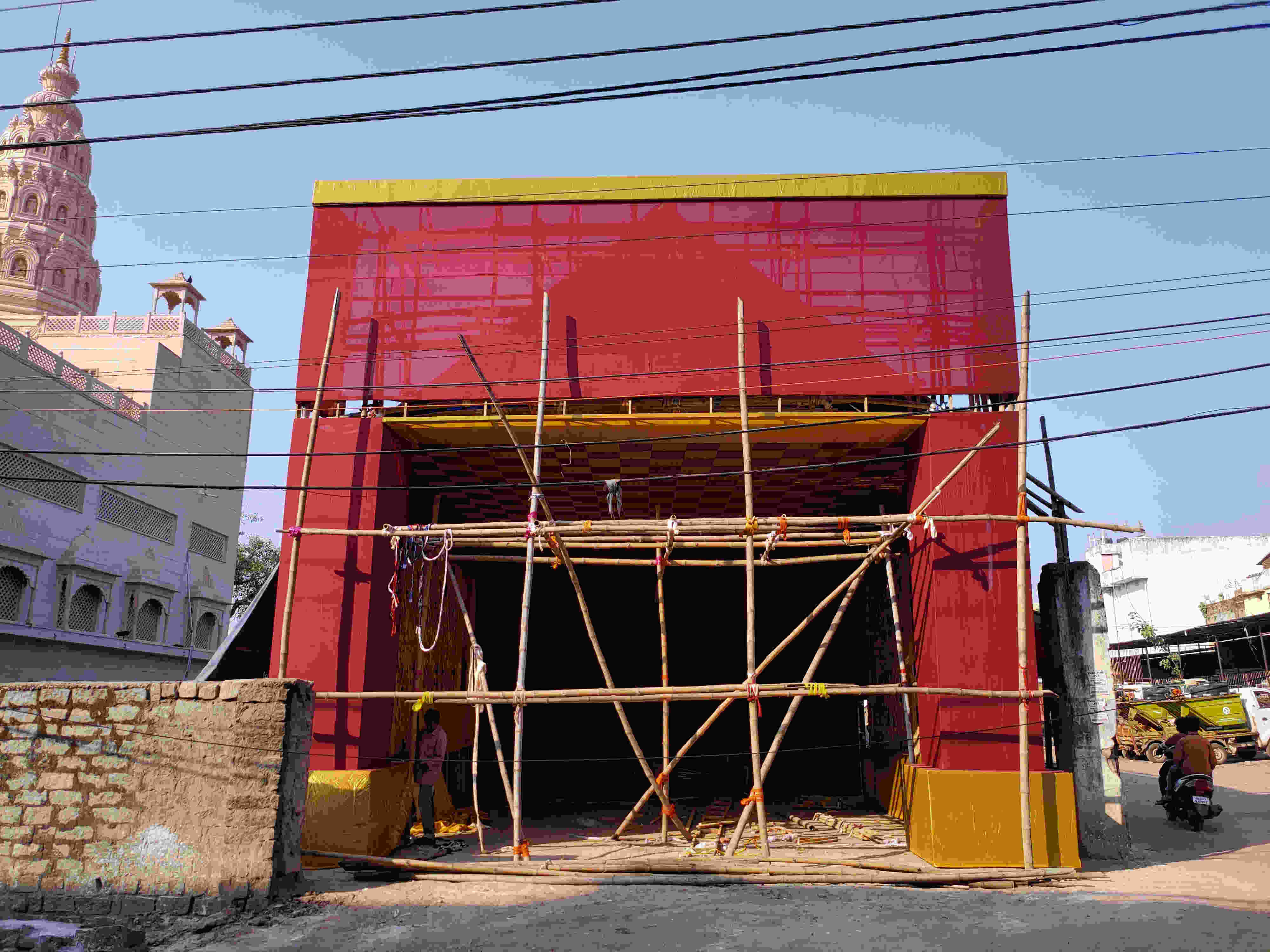 The Ranchi district committee members had submitted a memorandum to the chief minister's office in the first week of October seeking revisions in the guidelines issued to prevent further spread of the coronavirus. Many committees here were hopeful of minor changes, but now they are disappointed.
JMM general secretary Supriyo Bhattacharya wrote to the chief minister on Monday requesting him to allow at least 25 people in a puja pandal at a time and provide permission for installing loudspeakers. He was not available for comment on Tuesday.