Ranchi police design app to keep tabs on criminals
The application, accessible through mobiles and PCs, will contain a database of profiles of all offenders in the district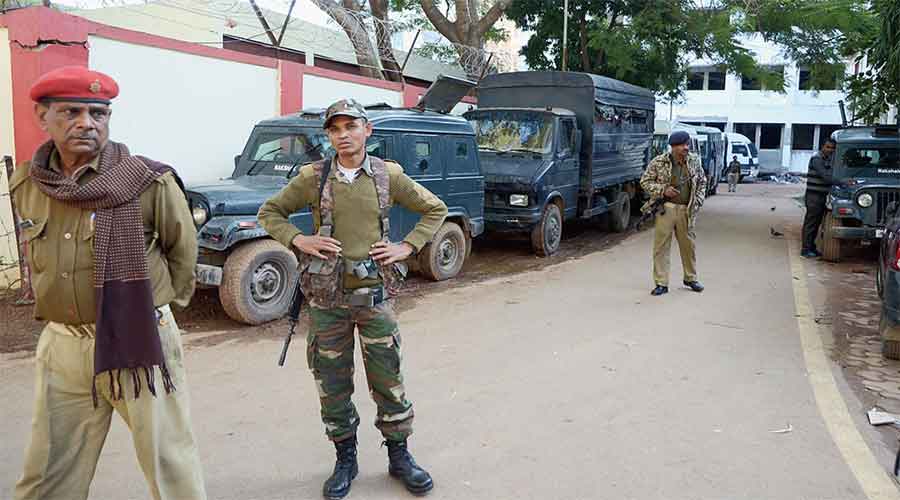 ---
Ranchi
|
Published 29.08.21, 04:06 PM
|
---
Ranchi police have developed a mobile application that will not only provide them access to profiles of past offenders in the district but also help them keep an eye on convicted criminals who are either out on bail or have served their sentence.
The Interoperable Criminal Justice System (ICJS) of the Ministry of Home Affairs also maintains records of criminals who have served jail terms. However, this new mobile app, developed by the Data Centre of Jharkhand Police, will take the digital fight against crime a step further by easing the process of maintaining vigilance on people with criminal records.
"Unique profiles of each and every offender, including details of their current whereabouts, will be accessible by our cops through this app," said Ranchi SP (Urban) Saurav, who goes by one name.
Cops, the SP said, will pay regular visits to the people with criminal records, especially those who are likely to go down the path of crime again. This practice, he added, will keep the police updated about the role of habitual offenders and people with criminal records in planning and perpetrating crimes.
 This, the police hope,  will help in  identifying potential threats in advance.
Trends studied by the police have highlighted that criminals who have served jail terms are often arrested for perpetrating different crimes within a couple of years since their release. While some of them may succeed in eking out a living without breaking the law again, most of them end up choosing illegal means of making a living, a police official said.
This application, which is yet to be named, has been designed over a period of several months by IT experts in Ranchi police. It is undergoing updates and is  likely to be operational within a month, police said.
The app shares some of its features from a software developed by the Criminal Investigation Department (CID) of Jharkhand police, but  IT experts of Ranchi police have added new features and updates to make the app more user-friendly and accessible from different devices.
The use of this application will also help the police do away with the tedious practice of maintaining records in hand written files. Once all the records are digitized,  cops will be able to access details about criminals on their mobile devices or computers without having to look for files manually in police stations, the police said.