Ranchi Municipal Corporation rethinks waste-to-energy plant
Mixed trash in bins the real deterrent as waste segregation at source is not a practice in India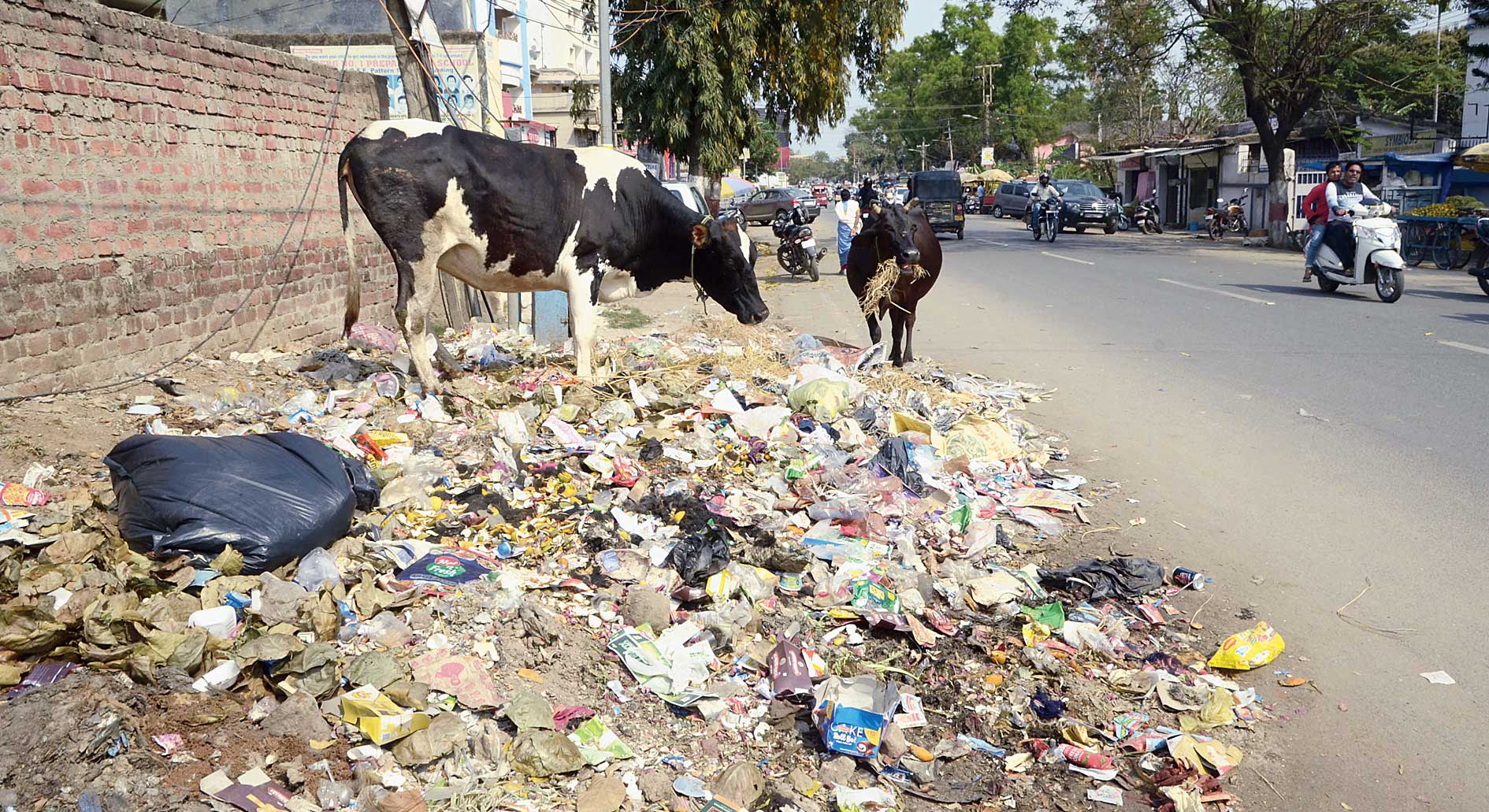 ---
---
The proposed waste-to-energy plant in the capital to streamline waste management is economically not feasible and environmentally harmful, Ranchi Municipal Corporation (RMC) CEO Manoj Kumar, who visited the Jhiri site earlier this week for the proposed plant on Tuesday, has admitted.
The municipal corporation CEO told this reporter that the basic idea of generating electricity from waste was 'flawed' and had not succeeded anywhere in India, his opinion matching those of other waste management experts that this reporter contacted independently. Reason: the waste generated in India is different from that in the West as separating various wastes at source is virtually absent. As one pointed out, in India, people dump used batteries and leftover dal in the same bin.
"We had seen the presentation of Indore (ranked first for the third year in succession at the pan-India Swachh Survekshan 2019) and interacted with waste management experts in which we found the waste-to-energy concept has not been successful anywhere in India. Even Indore, which generates bio-methane from waste, does composting of organic waste, produces bricks from construction and demolition wastes and uses plasma technology to generate fuel from plastics, does not have such a plant," CEO Kumar said. "This made us have second thoughts on continuing with the flawed WTE (waste-to-energy) concept for RMC. We will take a call very soon."
The urgency to take a call on the WTE plant comes with Ranchi Municipal Corporation (RMC) last week terminating the contract of the Mumbai-based Essel Infra Projects, which had been assigned to handle door-to-door garbage collection and set up the WTE plant across 12 acres at Jhiri, around 15km from Ranchi, at a cost of over Rs 200 crore. The project was initiated on October 4, 2016, and was expected to be completed in November 2018. But so far, no construction has started and solid waste continues to be dumped at the Jhiri site.
A source in the RMC confided that Essel Infra Projects was not keen on the WTE project as it did not find it economically viable due to poor source-waste segregation in Ranchi.
Waste management experts, whom this paper contacted independently, agreed the WTE concept had not been successful in India.
Bangalore-based Nupur Tandon, founding director of Pro Waste Concepts, said almost all waste-to-energy plants in the country were either closed or defunct.
"See, the Indian character of wastes is completely different from that of western countries. In India we have nearly 60 per cent organic waste which has higher moisture content. Also, there is lack of dry and wet waste segregation at source unlike western countries which makes WTE financially unviable. It won't be proper to blindly adopt western solutions to waste management in India," she said.
Saurabh Gupta, Delhi-based founder CEO of Shuddhi, an NGO working in waste management, claimed that the WTE concept of burning waste would be harmful environmentally in the Indian context. "We generate mixed waste, we have yet to develop a culture of waste segregation. Leftover dal and used batteries are put in the same bin. Burning mixed waste is terrible for the environment," he pointed out.
He added WTE was only possible where source segregation of wastes was 100 per cent successful. The revenue model of WTE was also not profitable as of now, because the high cost of electricity needed to burn mixed waste was unattractive to operators.
In Jamshedpur, Jusco executive Gaurav Anand urged people to start segregating waste at every household.
"In fact, there is no need to convert waste to energy if it is segregated properly, as all components are value in itself. More than 50 per cent of waste can be converted to compost or biogas, as we do in Jusco. Now what is left is paper, plastics, glass, metal, wood, among others, which can be directly sold to kabadiwalas. In the Indian context, this makes more sense," Anand said.