Proof that Palamau has big cats: Forester
Tigress was at least 16 years old, had quills of porcupine: veterinary surgeon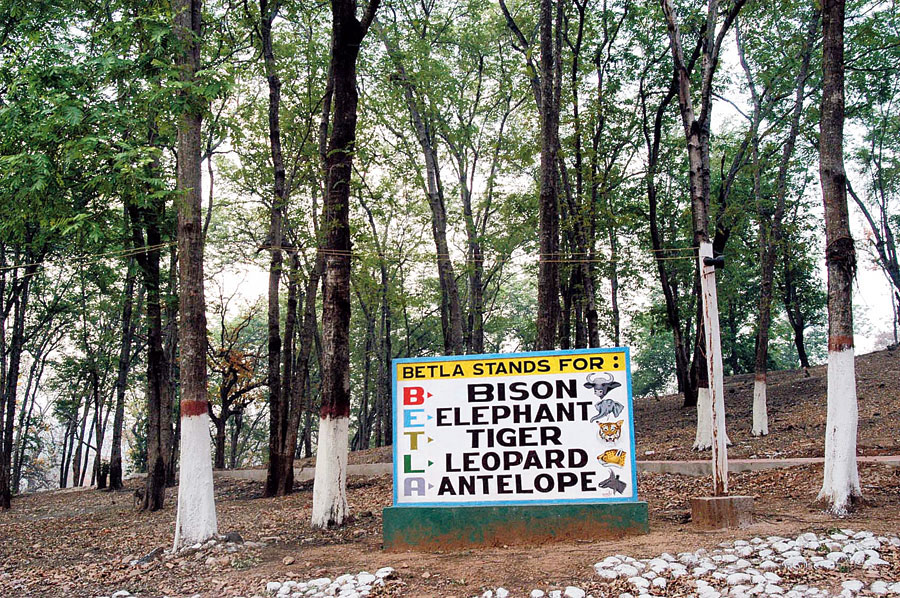 ---
---
The tigress that was found dead on Sunday is proof that the Palamau Tiger Reserve is not bereft of the big cat, Betla forest ranger Prem Prasad said on Monday.
The all-India tiger census of 2018, the findings of which Prime Minister Narendra Modi had released in July last year, had said there were no tigers left in Palamau though it found evidence of five big cats in Jharkhand. State forest officials had said that presence of a tiger was found near Hazaribagh and four in the Saranda forest in West Singhbhum. Palamau officials had maintained that the reserve has big cats.
"We are saddened by the death of the tigress but at the same time it has proved wrong those who were crying hoarse that Palamau Tiger Reserve is bereft of any big cat," ranger Prasad said.
He, however, refused to say exactly how many big cats Palamau has.
Reserve officials first became aware about the presence of the tigress in November last year. "Our men were collecting her pugmarks and hidden cameras were recordings her presence and movement since November but under orders of our seniors it was not publicised," Prasad said.
He also said that the tigress had become incapable of hunting down big prey, and was surviving on rodents such as porcupines.
Dr Ajay Kumar, wildlife surgeon of Bhagwan Birsa Biological Park, Ranchi, who was part of the five-doctor team that conducted the autopsy on the tigress's carcass, said they found five porcupine quills in the carcass.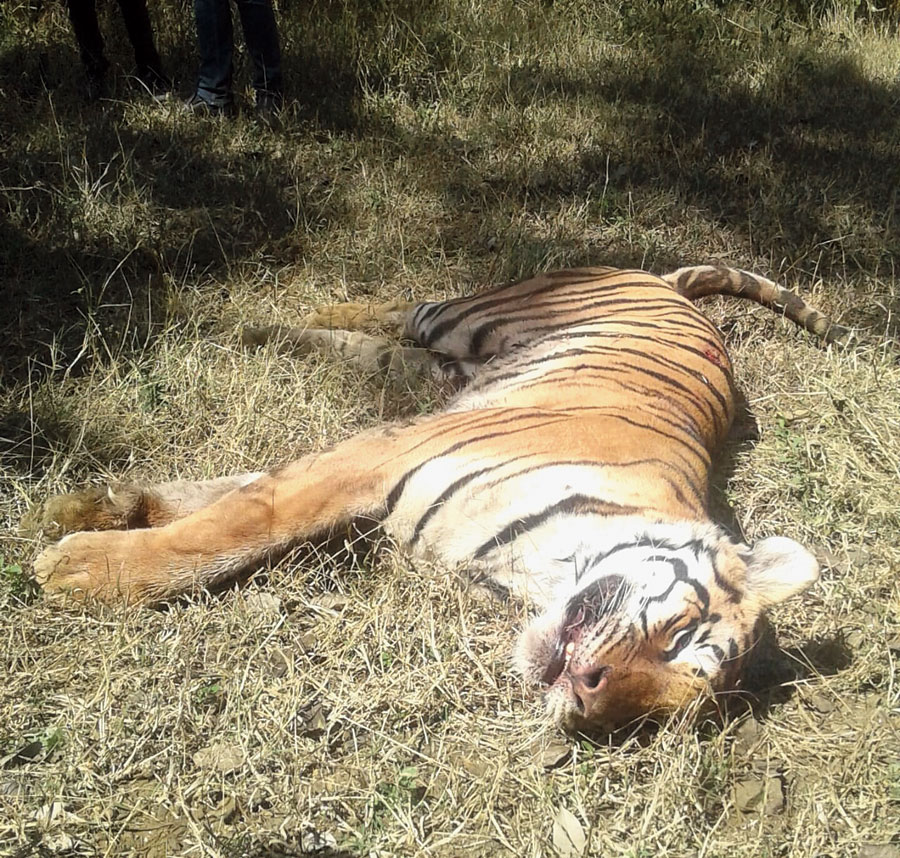 "Two quills were found in the lower jaw, one in the sternum region and the remaining two in the neck. These quills were a discomfort to the poor tigress," Ajay said. "Age had so badly caught up with the tigress that it decided to have what it could get without much stress and strain, and so it hunted porcupines."
The tigress had an empty stomach, he said. The hungry tigress must have tried to pounce upon a baby bison and a herd of bison had attacked it, he reasoned. Gaur, the Indian bison, is the largest extant bovine animal in the world. Usually it takes a tiger at its prime to take down a fully grown gaur.
The veterinary surgeon said the tigress was at least 16 years old.
"By any standard it was 16-plus-years old. Its upper canine was in utter decay. It was barely half an inch when it should have been three inches long."
He said the molar and the pre-molar teeth too had acute attrition with swollen gums. The tigress's hide had no lustre, it looked dry, and its claws were worn out.
Dr Ajay called some reports that claimed the tigress was pregnant as "just a figment of imagination".
"How can she conceive at this age? There was not even any remote sign of her being pregnant."
He said there were blood clots in the tigress's left eye, and the spinal chord had injuries that suggested a fight with bison(s).
Forest staff are now looking for a bison with injuries to corroborate the findings of the autopsy.