Cop in Lalu's security drill tests positive for Covid-19
Doctors believe RJD chief safe as of now, but contact tracing of ASI on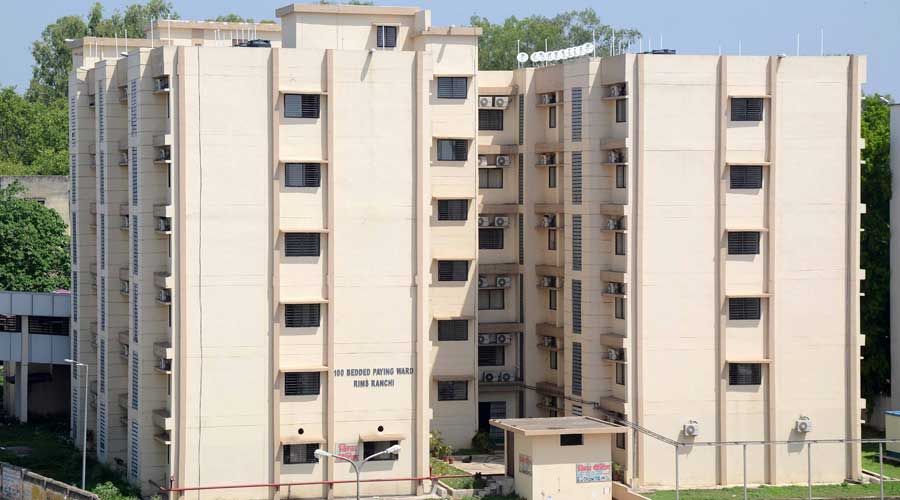 ---
|
Ranchi
|
Published 07.07.20, 09:51 PM
---
RJD chief Lalu Prasad may be tested for the coronavirus since a policeman who is part of his security apparatus at Rajendra Institute of Medical Sciences (RIMS) tested positive, doctors said on Tuesday.
The former Bihar CM, who is serving sentences for corruption in fodder scam cases, will be tested only if contact tracing of the infected cop reveals that he may have come in contact with other security personnel deployed at Lalu's ward. As of now, it is believed that the infected policeman did not come in contact with Lalu, a senior RIMS doctor said.
The assistant sub-inspector (ASI) rank officer deployed for Lalu's security at RIMS tested positive for Covid-19 on Monday. He has a travel history to Bihar, where he is originally from, officials said.
"We have started contact tracing of the infected security man. As of now, we have not seen any indication of him coming in direct contact with Laluji," said Dr Umesh Prasad, who has been treating Lalu at the paying ward of RIMS. "If other security personnel also test positive for Covid-19, then we may have to test Laluji as well," he added.
Dr Prasad said contact tracing should be complete by Wednesday after which doctors will have a clearer picture of whether Lalu needs to be tested or not.
Seventy-three-year-old Lalu has had a history of medical ailments. In August 2014, he underwent two major heart surgeries — one to replace an aortic valve and the other to repair the aorta, at Asian Heart Institute in Mumbai. He has since been under medication.
He has also had four episodes of perianal abscess, an infection in the rectum which may lead to formation of fistula, doctors said. Currently, he is under medication for hypertension, diabetes and heart.
A CBI court in 2018 convicted Lalu in a fodder scam case related to fraudulent withdrawal of Rs 89 lakh from the Deoghar treasury from year 1991 to 1994. A month later, he was convicted in another fodder scam case and sentenced to five years of imprisonment.
He was admitted in the cardiology wing of RIMS in the same year after he complained of discomfort while serving time at Birsa Munda Jail in Ranchi. Since then, he has been undergoing treatment at the hospital. In 2018, he was referred to All India Institute of Medical Sciences (AIIMS) in New Delhi from where he was later released and sent back to Ranchi.