Pistols seized by police from Jamshedpur's Bagbera
STATE DIGEST: Three persons arrested; truck overturns on Ramgarh-Bhurkunda road; illegal liquor destroyed; and car falls into a ditch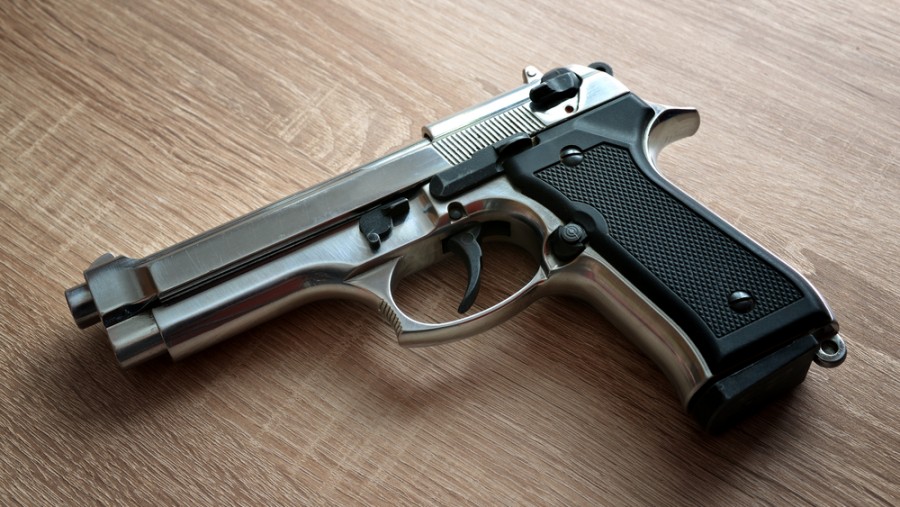 Deputy superintendent of police (law and order) Alok Ranjan said Munda had been arrested for possessing a pistol a year ago
Representational Shutterstock picture
---
Published 23.10.20, 10:27 PM
|
---
Police seized two pistols after arresting three persons from Bagbera police station  area in the small hours on Friday.
The trio were arrested while they were hatching a conspiracy to commit a crime by assembling at Wireless Maidan barely 200 metres from the Bagbera police station around 1am on Friday.
Besides the firearms which included a sophisticated .45 Chinese-made pistol, a scooter that did not have a number plate was also seized.
Those arrested were identified as Popo Munda, 25, Shushil Patro, 24 and Rajneesh Gupta, 23, all residents of Bagbera.
Deputy superintendent of police (law and order) Alok Ranjan said Munda had been arrested for possessing a pistol a year ago, whereas Patro was arrested for committing murder. He pointed out that Gupta also had a criminal record. Truck overturns on Ramgarh-Bhurkunda road
A truck carrying stones overturned on the Ramgarh-Bhurkunda road in Ramgarh on Friday, resulting in serious injuries to the driver. The incident took place near Army School when the driver failed to control the vehicle due to it being overloaded. Police reached the spot and took the injured to a hospital in the Chhatarmandu area. Illegal liquor destroyed
A team of police and excise department officials destroyed 10 illegal liquor manufacturing units at Jabra village in Huntergunj block of Chatra district. A total of 250 litres of liquor was found and destroyed. The team was led by sub-inspector Nirmal Marandi. The action followed a tip-off. No one was arrested in the raid. Car falls into a ditch
A car fell into a 10ft-deep ditch along Ranchi-Patna highway at Saraiya in Padma block, around 22km from the Hazaribagh district headquarters. Five men who were in the car sustained minor injuries and were sent to Hazaribagh medical college and hospital. Of them, one was not well as he had fractured his hand a few days ago. They were on their way to consult a doctor at the time of the accident.