Parents oppose online classes for smaller kids
Forced to supervise younger children, guardians ask private schools to rethink live classroom strategy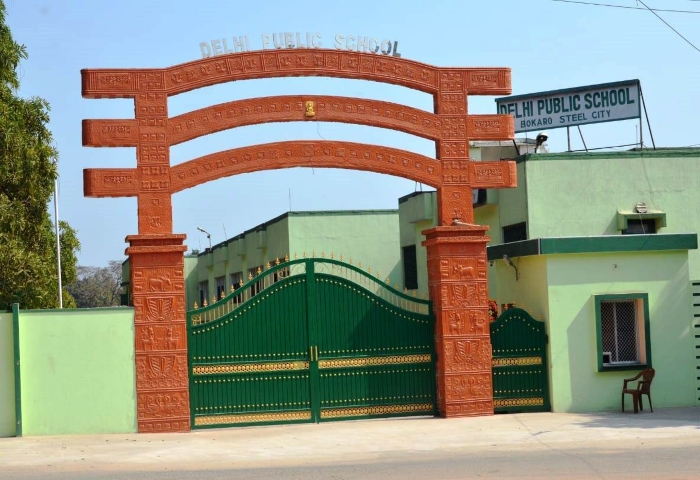 Delhi Public School, Bokaro
File picture
---
Bokaro
|
Published 15.06.20, 02:41 PM
|
---
Parents have expressed concern at the request from schools to be present during the children's live online classes.
This has posed a problem for the parents, especially those with children at the primary level, as they have to juggle their own work and the classes.
This comes at a time when there have been protests demanding the waiver of tuition fees during the lockdown.
Following an order from state education minister, Jagarnath Mahto, that only those private schools which have conducted online classes can only take tuition fees during the lockdown, a majority of the schools introduced live online classes through Zoom or other apps.
All the prominent schools, including Delhi Public School (DPS), Chinmaya Vidyalaya, Pentecostal Assembly, Sree Ayyappa Public School, Guru Gobind Singh Public School (GGPS) and others have announced or started conducting online classes.
Though children of higher and senior secondary sections found it comfortable to attend online classes, the schools are facing problems at the primary level.
Delhi Public School (DPS), Bokaro management, on Saturday announced the postponement of online classes following growing resentment among parents.
DPS announced plans to start online classes through Zoom from Monday.
However, it is currently working to make online classes more comfortable for primary-level students.
Bokaro MLA Biranchi Narayan, the Bokaro Steel Officers' Association and many parents have opposed this move.
However, though DPS is assessing the problems and has postponed the classes, other schools are conducting classes already.
The parents of children studying in primary sections of Chinmaya Vidyalaya, Ayyappa Public School and others, have expressed concern.
The Bokaro MLA said, "I am receiving several complaints from parents against school compelling them for live online classes. The schools are asking children in nursery and class I to attend live classes. It is not practical that parents attend the classes leaving all their work? I am talking to the school management."
A PSU official, Arun Behera, said live online classes are not viable. "My wife and I both are working. Now one of us has to sit with my son to attend his classes conducted in the morning through the Microsoft App. He is studying in class I in Chinmaya Vidyalaya. It has become difficult to handle the situation."
Other parents who attend the live classes sometimes found the sessions getting hilarious as the sounds of crying or household work disrupted the classes, with teachers requesting them to mute their audio.
Rajani Basant, a resident of Sector-3, said, "I really oppose the live online classes for primary sections. It is hard to keep children glued to the computer for the entire live session. Virtually it's torture for the parents attending the online class."
Most of the parents have approached school managements requesting them to upload videos in their websites or circulate them on facebook or Whatsapp for them to download at their convenience.
Meanwhile, the teachers are putting in great effort during this transformation.
Unlike classroom teaching, the teachers have to undergo training for conducting online classes. In primary sections, teachers have to perform before the parents who are sitting with children.
The director of Sree Ayyappa Public School, S.S. Mahapatra, said "A lot of experimentation is going on. Of course, for small kids, support from guardians is required for effectiveness. The teachers are also working hard as they are not used to such a system. They practice before going live. Parents should support online classes understanding the situation. Covid-19 has compelled us to be tech-savvy. In the future, along with classroom teaching, studio teaching on off days can be used as a powerful supportive tool."