Owen was instrumental in getting me on board, says JFC's goal machine
Nerijus Valskis spending time in quarantine watching movies and reading magazines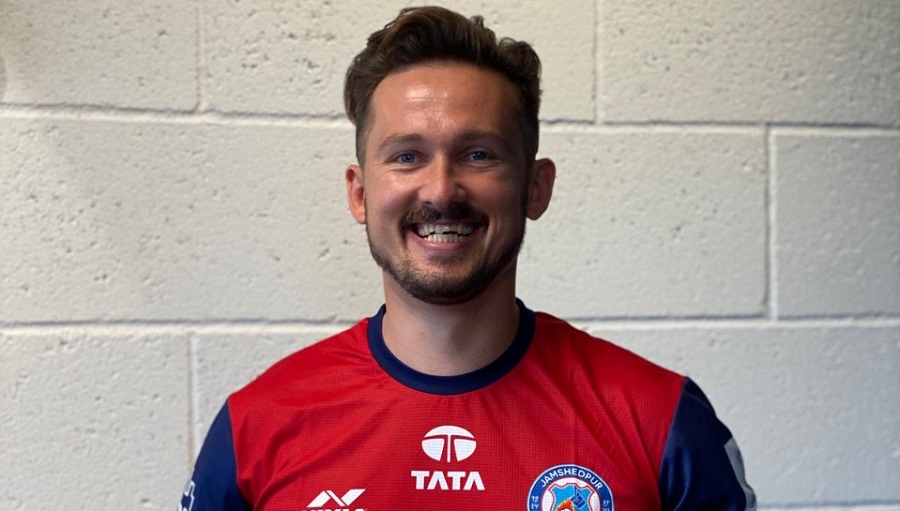 ---
---
Nerijus Valskis is spending his time eating, sleeping and watching movies in isolation at his hotel room in Goa but the lethal striker is aware that he carries a huge expectation on his shoulders when it comes to turning the tide in favour of Jamshedpur FC in the upcoming Indian Super League (ISL) next month.
Like others, the 33-year-old Lithuanian is in secure bio-bubble and will hit the turf for outdoor training session later this month. Vakskis is raring to exhibit his prowess in the cash-rich tournament to be played sans spectators.
Valskis does not seem to believe that living in the bio-bubble can affect him mentally. "I hope no. But it will be very hard on the psychological front to stay five-six months alone without family. But I sleep, eat, watch movies and read some magazines. That's how I am spending time in isolation," he said from Goa.
On his thoughts on playing behind closed doors, Valskis, the ISL Golden Boot winner last season, said it is sad to play without spectators. "We are playing for the fans and want them to be happy. They support us and push us to play better and better. But we need to understand about the present situation in the world," the JFC goal machine said.
On why he decided to join JFC, the ex-Marina Machan forward said the management showed great interest in him and he had a word with head coach Owen Coyle about it. "Owen was the most significant influence for me. It's a new challenge, because they (JFC) have never been in the top four. And playing again under Owen Coyle made sense to me as I share a great camaraderie with him," Valskis added.
Valskis said his target is to help JFC win games and he's not looking at individual prowess at the moment. "Even if I'm scoring eight goals but manage to win maximum games, that's perfect. That's my sole target," he pointed out.
The forward is very impressed about JFC having its own facilities. "They have everything that one needs as a professional football player – the training ground, gym swimming pool, a stadium with amazing support always coming in full. The grass quality is number one in India. Jamshedpur, as a city, is breathtaking as well. It's clean and small with amazing people," Valskis remarked."
On his thoughts about Jharkhand being a football-loving state, Valskis said: "Jharkhand is very passionate about football. Over 3,000 kids across the state enrolled in the grassroots programme, I read it somewhere and also saw some posts about it on social media. The fans are so passionate as well. I remember seeing so many people who came to watch the matches, over 20,000 people every game. It's simply spectacular. This is passion," Valskis, who played for Chennaiyin FC under Owen Coyle last season, said.
He called upon the Jamshedpur faithfuls to be patient and believe in them. "We are here to make some good memories with you. And I hope to be successful along with you all," Valskis said.