Our Diwali: Too loud, too full of toxic fumes
Like always, crackers rule roost on big night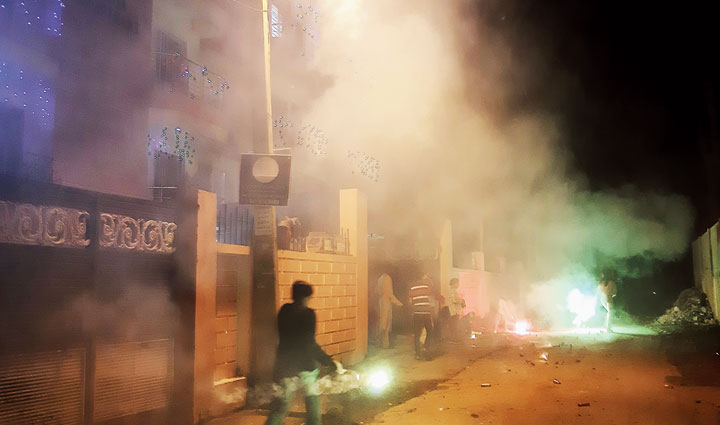 ---
---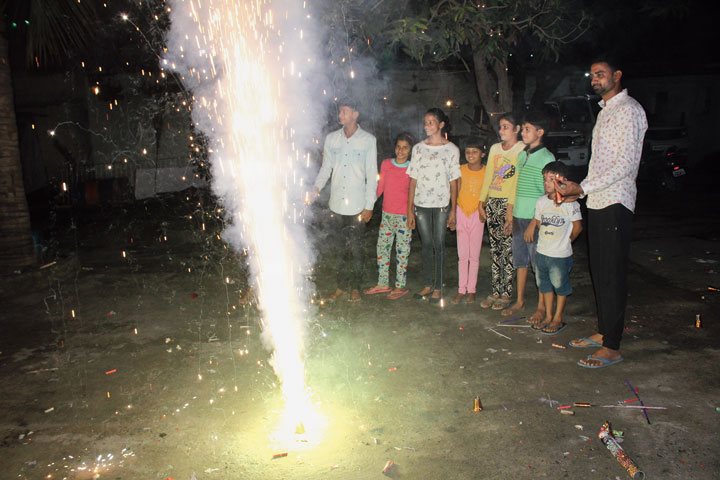 Pollution levels in Jharkhand's two biggest cities shot up on Diwali, no surprise, despite individuals, schools and social outfits making the right noises about avoiding firecrackers this time.
Air quality took a decided turn for the worse and decibel levels grew deafening from Sunday evening onwards in both the capital and steel city due to crackers, suggested data shared by Jharkhand state pollution control board on Monday evening.
The board established four monitoring stations in the capital, said member Rajeev Lochan Bakshi. The places included commercial areas Albert Ekka Chowk and Kutchery, silence zone Jharkhand High Court in Doranda, and residential area Ashok Nagar.
While the noise level in residential area at night should have been 45dB or less, it ranged between 50 dB and 85.8 dB at Ashok Nagar on Sunday.
In the silence zone (court), when it should be ideally 40dB or below, it was between 67 dB and 84 dB.
The cap on noise in busy commercial areas during night is 55dB but on Diwali night, it was between 60dB and 79.9dB at Albert Ekka Chowk and between 61.9 dB and 81.7dB in Kutchery.
The count of respirable suspended particulate matter, whose minute particles enters the lungs during breathing, was also equally worrying in Ranchi.
The highest was 671.07 micrograms per cubic metre while its should not be more than 100 micrograms per cubic metre any time, any place.
Board analyst R.N. Kashyap confirmed the reading, admitting there was no brake on pollution this year. He added that data on the overall air quality index would be available by Tuesday. "Then, a comparative study can be made between this and next year," he said. Bakshi added that pollution level was high this year but "not alarming".

In the steel city, ambient air quality was surveyed with respirable dust samplers in Bistupur, Golmuri and Adityapur. Golmuri and Adityapur were the worst in terms of respirable suspended particulate matter, around 145µg/m3 and 150µg/m3, respectively. Bistupur clocked 125µg/m3 . The prescribed RSPM in ambient air is 100µg/m3.
The loudest place in the steel city on Diwali night was the Sakchi roundabout that clocked 105dB.
Alarmingly, the decibel survey near Tata Main Hospital was 70dB on Diwali night.
Smoke-emitting crackers caused respiratory distress for many. "It seemed fog descended right in front of us when we were driving from Golmuri to Telco on Sunday night, all due to smoke from crackers," said Santosh Kumar, a resident of Mango and a doctor by profession.
Residents of Sakchi and Agrico also complained of rising air pollution. "I was supposed to go to attend a Kali Puja function at Agrico, but the haze due to fumes was so thick that I couldn't breathe," said Kalipado Ghosh, a resident of Chenab Road in Sakchi who has asthma.