Novel virus, novel ways to carry on for politicians and palmists of Jharkhand
Some politicians communicating over the cell phone, some using drop boxes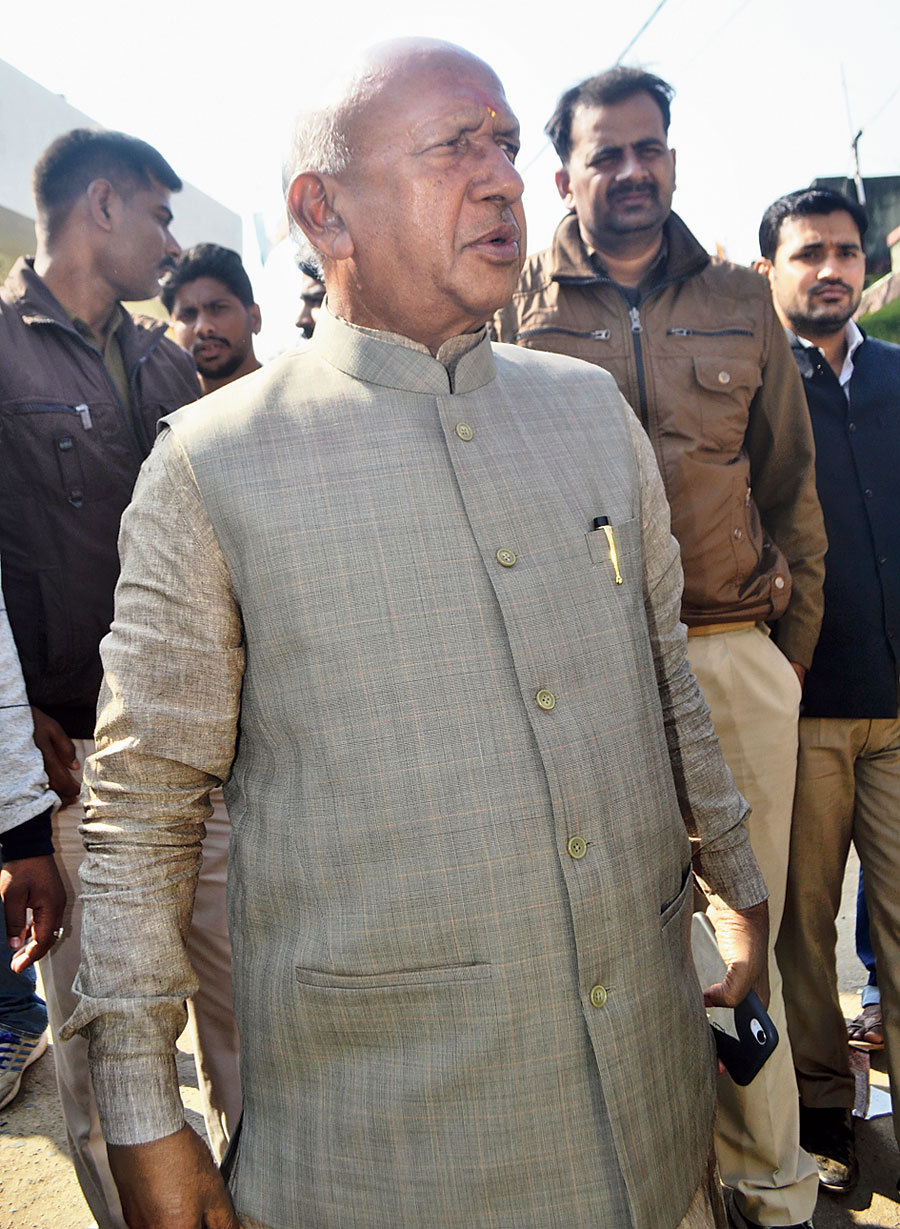 ---
Jamshedpur
|
Published 24.03.20, 07:17 PM
|
---
 The novel coronavirus has created fertile ground for novel experiments in safety.
Most politicians are requesting people not to turn up at the janata darbars or practising social distancing. Palmists on the other hand are offering hand sanitizers liberally or doing video-conferencing.
Jamshedpur East MLA Saryu Roy's residence on J Road in Bistupur, which would normally bustle with visitors, is now silent as the veteran leader is away in Ranchi at his official residence. He prefers to communicate to his aides and people over the cellphone.
One of Roy's office attendants pointed out to The Telegraph that the MLA was supposed to return to Jamshedpur on Monday night, but has now changed his plan and would now stay at the capital for the next four-five days.
Jamshedpur West MLA from the Congress Banna Gupta, also the health minister, has told people not to gather at his residential office in Kadma until the menace of coronavirus is over. His preferred way of keeping in touch with people is drop boxes. People can put notes at any of the two drop boxes, one at his residence and another at the Tilak Pustakalay Congress office in Bistupur, said his aide Manoj Jha.
JMM MLA from Seraikela Champai Soren, who is the transport minister, is at home at Jhilingora in Bagbera as his father Simal Soren expired last week, but has asked his relatives and aides not to come. "My father expired on March 21 and I am carrying out the necessary rituals. I have however requested my close aides to not gather at my home," Soren said.
Palmists have developed a unique way to handle their clientele.
Sanjit Kumar Shastri, a city-based astrologer-cum-palmist, said he was not taking any new appointments after the state lockdown was declared on March 22, but had found out a way to see clients who had booked a month ago.
"I have kept enough sanitizers at my office in Sakchi. Also, there is no mass contact. It is one person at a time," Shastri said.
A palmist in Adityapur whose high-profile clients come from places such as Patna and Delhi has started videoconferencing. "Technology is here to help," smiled the palmist who declined to be named.
Kadma palmist Sunil Banerjee also said he was only open to consultations over the phone.
"Video calls have reduced the need for physical contact even in our profession," he said.