New ATC tower at airport by July
Terminal can handle 80 flights a day once new apron area is ready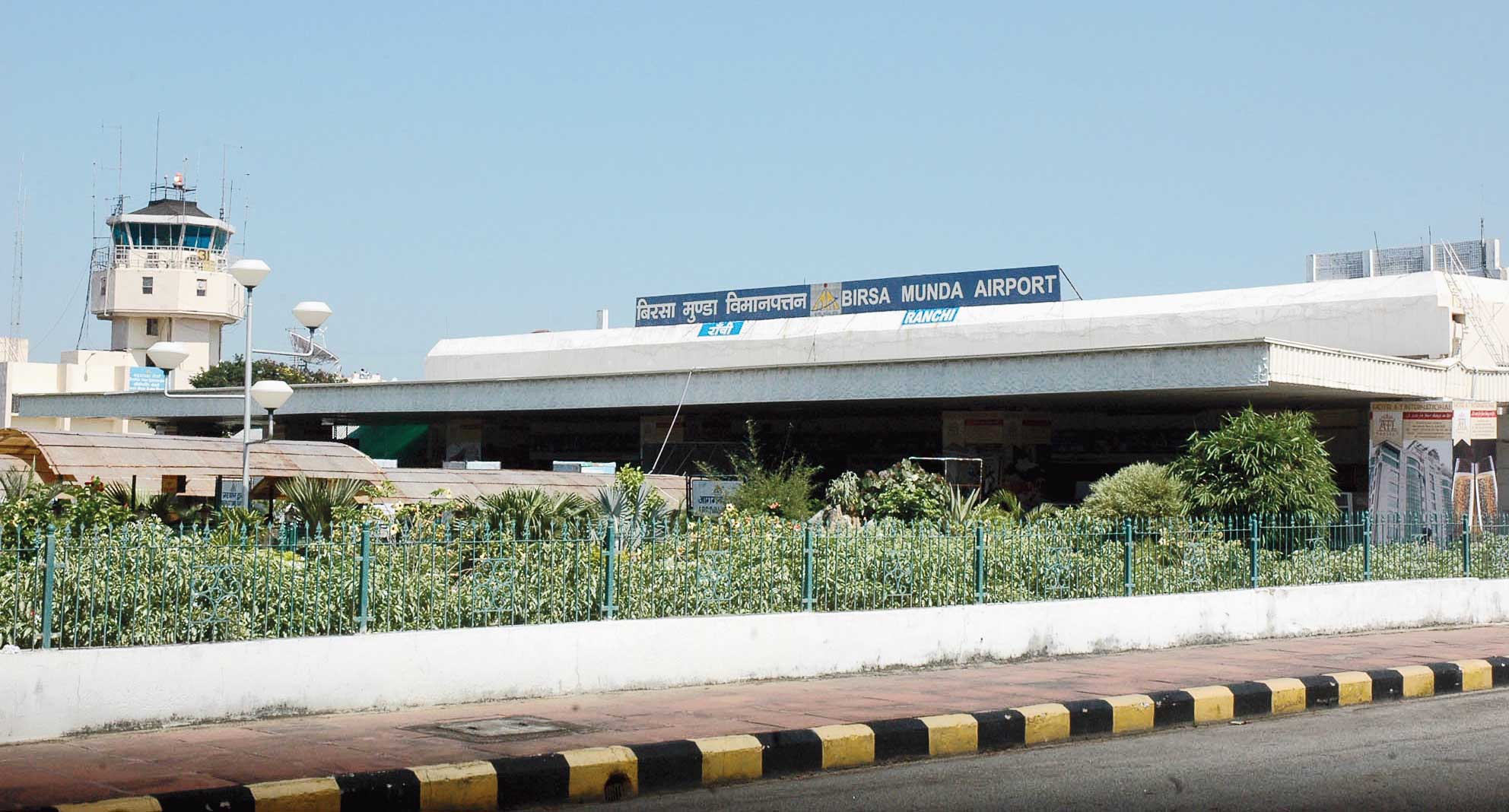 Birsa Munda Airport in Ranchi
Telegraph picture
---
Ranchi/Jamshedpur
|
Published 17.03.19, 06:53 PM
|
---
By July, Birsa Munda Airport in Ranchi will have a new air traffic control (ATC) tower which will offer better visibility for flight operators who will also have at their disposal better equipment that include the latest in radar, weather forecasting technology and communication systems.
Ranchi Airport director Pravat Ranjan Beuria said work on the new tower would be completed in June and it would become functional after the director general civil aviation (DGCA) gave a final okay in July.
"The new ATC tower will be nearly 35 meter tall, almost double the height of the existing ATC tower which stands at 17 meter. The new tower will provide better visibility and be equipped with latest machines, radar control and better facilities for pilot briefings and weather forecasting," Beuria told The Telegraph, adding that the private agency working on the tower had assured them it would be ready in June.
Sources revealed that the need for a new and higher ATC was felt in view of the increase in volume of air traffic and that an additional apron area (tarmac) would be operational from May after the DGCA's nod.
The new ATC, being built beside the fire station in the airport, is being constructed over an area of 9,000sqft.
"An ATC tower that is taller will provide a better view of aircraft moving on the ground, taking off or landing from/on the runway and other ground operations. As airports get bigger, ATCs also need to be higher so that operators are able to notice all detail," said an airport official.
As of now, the airport apron area, where aircraft are parked, refuelled, loaded and unloaded, and passengers board and disembark, can accommodate three Airbus (A-320) and two 19-seater ATR planes. The new apron can accommodate four Airbus planes and one ATR.
Once the new apron is operational in May, Ranchi's Birsa Munda Arport will be able to accommodate and service seven Airbus and three ATR planes at a time.
The additional apron area is more or less ready. Markings and light installations are complete. The airport authorities are now awaiting an inspection by DGCA officials. Once it is cleared by DGCA, the new apron area would enable Ranchi airport to service 80 flights a day.
As per data shared by the state transport department, Birsa Munda Airport, spread over 1,568 acres, handled six lakh passengers in 2014-15. The passenger count increased to 10 lakh in 2015-16, 13 lakh in 2016-17 and 16 lakh in 2017-18.
In 2014, there were only 11 flights carrying 6 lakh passengers annually. The number of flights increased to 30 in 2018. The number of passengers projected for 2018-19 is 22 lakh.