NDRF chief prods state for own disaster combat unit
Jharkhand IPS officer cites urgency owing to lightning deaths, industrial dangers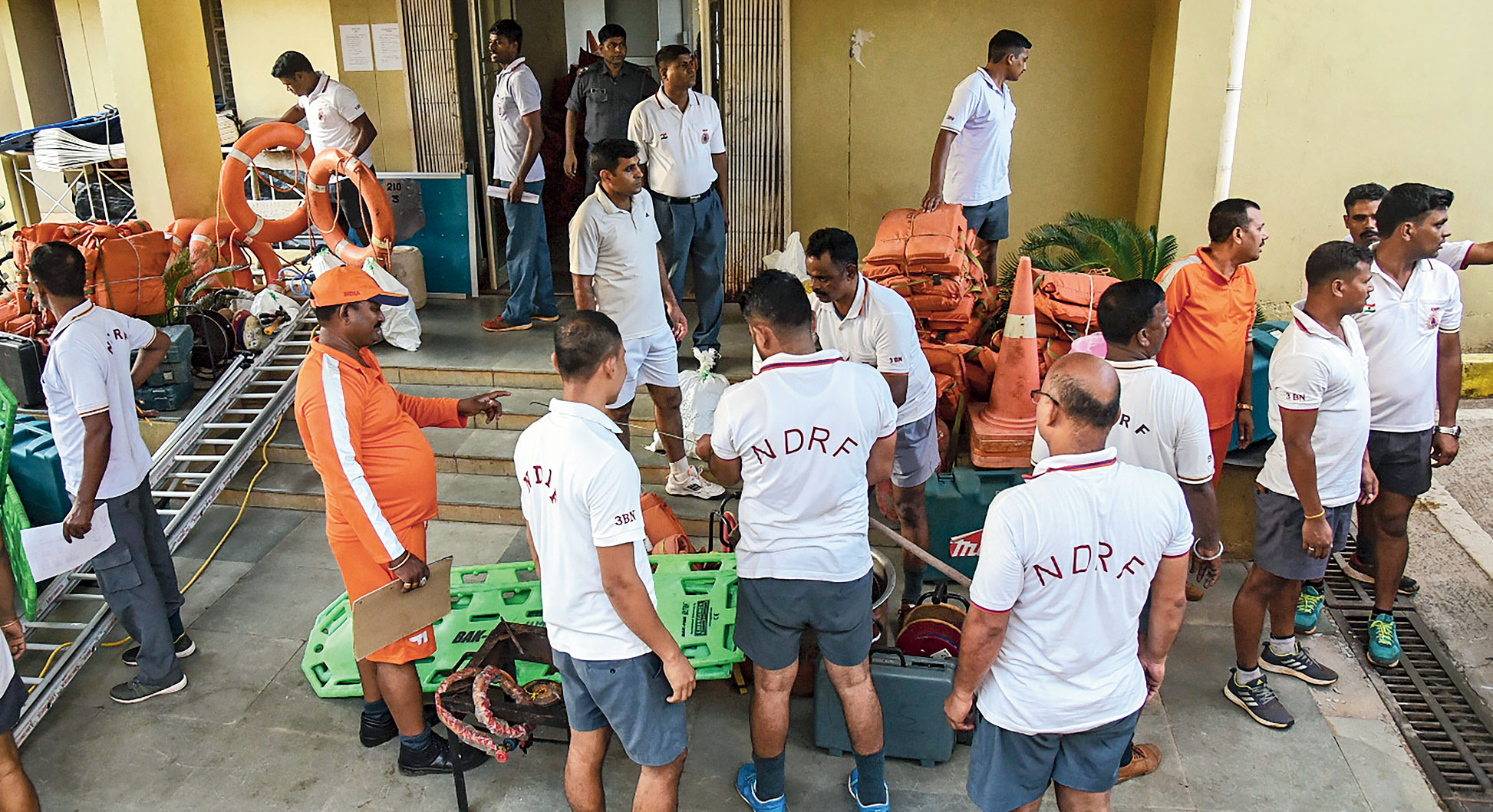 ---
---
National Disaster Response Force (NDRF) will write to state chief secretary D.K. Tiwari recommending forming a state disaster response force in Jharkhand as soon as possible.
Satya Narayan Pradhan, a 1988 batch IPS officer of Jharkhand and currently the NDRF director-general, told The Telegraph over phone from Bhubaneswar, where he was monitoring relief and rescue operations during cyclone Fani, that Jharkhand should have had its own state unit by now.
Jharkhand relies on an NDRF unit deputed in Ranchi to tackle disaster in all 24 districts. Odisha, earning kudosglobally for keeping the casualties to a bare minimum, has its own SDRF.
"Jharkhand should have its own SDRF instead of relying on NDRF for disaster management. I will write to (Jharkhand chief secretary) D.K. Tiwari about it. The state has several industries and is vulnerable to biological, chemical and radiological disasters. This apart, Jharkhand has lightning deaths, flashfloods and landslides. Several states with their own SDRF units tackle disaster in the shortest possible time," said Pradhan.
Pradhan suggested Jharkhand leverage the expertise of Indian Meteorological Department (IMD) to act swiftly to minimise Jharkhand's lightning deaths, which are amongst the highest in India. "IMD's early forecasts of thunderstorm and lightning can help send early alerts to prevent loss of life and property," said Pradhan.
The IMD, the Indian Institute of Tropical Meteorology, Pune, and the National Centre for Medium Range Weather Forecasting, Noida, have jointly come up with a forecasting system from April to alert respective administrations about thunderstorms and lightning.
The DG NDRF appreciated the accurate forecast of the IMD on Fani, including speed, location and time of landfall, which helped the Odisha government and NDRF plan in advance to minimise casualties.
Fani was more severe than the supercyclone of 1999. Yet Fani casualties have been pegged at 12. The supercyclone 20 years ago was estimated to have killed over 10,000 people.
"This time, we were prepared," Pradhan said. "We got the warning on April 20 (about Fani) and started our preparation in sync with the Odisha SDRF and state government. This minimised casualties to a great extent. The damage is less than what has happened in advanced countries in the wake of a cyclone of such magnitude," Pradhan said.
He said some 50 teams of NDRF had been pre-positioned in coastal areas of Odisha, Andhra Pradesh and Bengal, while 31 teams were kept on standby for cyclone Fani. Twenty-eight fully equipped teams were deployed in and around Puri (Odisha), 12 teams in Andhra Pradesh and six in Bengal. "We also deputed a DIG and a commandant rank officer to monitor activities of the rescue and relief teams in Bhubaneswar and Puri," said Pradhan.
The NDRF teams had boats, satellite phones, medical equipment, medicines, tree cutters, pickup and other vehicles and cutting-edge communication gadgets such as quickly deployable antennae and handheld HF/VHF sets that function even when normal network fails. The team also had doctors, paramedics, engineers and deep divers.