Minor sentenced to life for 2019 gang rape of Ranchi student
11 others were pronounced guilty and jailed on March 2 with judge calling case 'rarest of rare'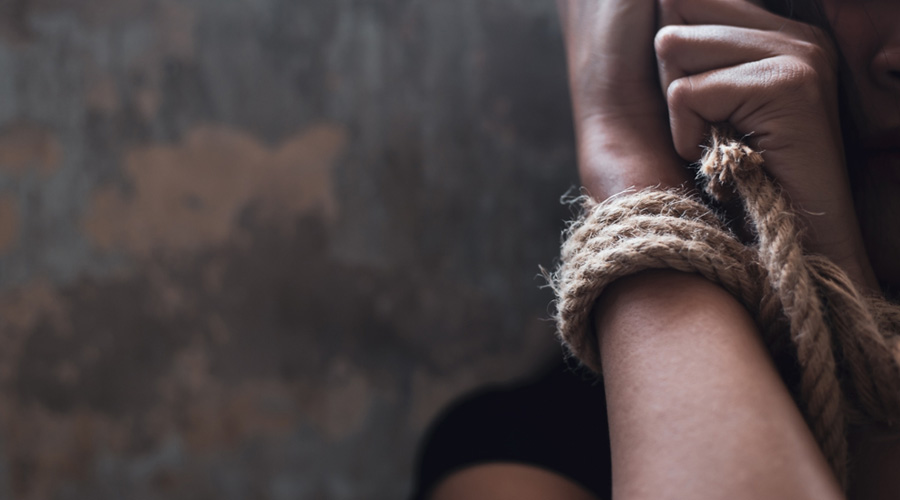 ---
Ranchi
|
Published 18.03.21, 05:24 PM
|
---
A special POCSO court sentenced a minor to a life in prison and a fine of Rs 60,000 for his involvement in the gang rape of law college student in Ranchi Kanke area in 2019.
Public prosecutor A. K. Rai told reporters here on Thursday that the court of K.M. Prasad convicted the accused on the basis of scientific evidence submitted by police and the victim's testimony during the trial.  "A total of 12 people were accused in the case of which 11 are already serving life terms," he said.
The incident took place on the evening of November 29, 2019, when a gang of 12 youths, including the minor, tookturns to rape the 25-year-old student. Nine of them had kidnapped the woman from a bus stop when she was returning to the campus from nearby Sangrampur village. Then they called up three more of their friends, took her to a secluded place in Kanke and took turns to rape her. As news of the crime broke, massive protests broke out across Ranchi and elsewhere in the state with various social and civil rights groups joining in.
Ranchi police acted swiftly and formed a special investigation team that ensured the arrest of all the culprits from various parts of Kanke within 24 hours. After investigations, police also filed a charge sheet and put the case on fast track.
On March 2, the court of judicial commissioner of Ranchi Navneet Kumar concluded the hearing, terming the case as "rarest of rare" before holding 11 persons guilty of the crime and sentencing them to rigorous imrisonment for life. The 11 guilty are Kuldeep Oraon, Sunil Oraon, Sandeep Tirkey, Ajay Munda, Rajan Oraon, Naveen Oraon, Basant, Kacchap, Ravi Oraon, Rohit Oraon and Sunil Munda. They are lodged in Birsa Munda Central Prison.
The case of minor was later transferred to juvenile justice board (POCSO court) for trial, which ended on Thursday.