Mercury falling in Jharkhand
Chill to stay 2-3 days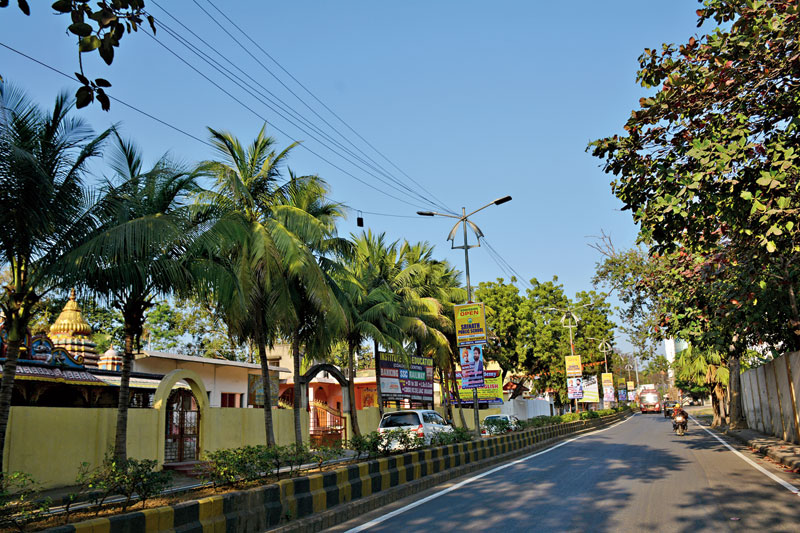 Clear sky over Bistupur, Jamshedpur, on Friday.
Picture by Bhola Prasad
---
Jamshedpur
|
Published 31.01.20, 06:31 PM
|
---
The strong north-westerly wind made a comeback on Friday and temperatures plummeted in most parts of the state.
The minimum reading in the state capital where it had been five notches above normal for the past couple of days witnessed a drop to 7.6°C, three notches below normal. On Thursday, the Ranchi centre of the India Meteorological Department had recorded a minimum of 15.6°C.
The night reading plummeted to 9.1°C, two notches below normal, from 18.1°C in Bokaro during the last 24 hours. In Jamshedpur the minimum fell to 13.5°C from Thursday's 19.9°C. Friday's minimum reading in Jamshedpur was normal.
Daltonganj, the Palamau district headquarters, on Friday recorded a minimum of 9.2°C, two notches below normal, against Thursday's 16.7°C. Similarly, minimum readings in several other districts including Hazaribagh, Dhanbad, Deoghar, Dumka, Simdega, Gumla, Khunti, Seraikela-Kharsawan and West Singhbhum witnessed a downward trend.
Friday's afternoon forecast issued by the Ranchi Meteorological Centre predicted another 2°C fall in minimum readings.
"The north-westerly wind is dominating over Jharkhand and this is resulting in a sharp drop in minimum temperatures," said S.D. Kotal, director of the Ranchi Meteorological Centre.
Most districts sported a clear sky on Friday, with low humidity conducive to lower minimum temperatures. The Met department has predicted the same kind of weather across the state for the next three days, with mist in the morning and the evening. The forecast has ruled out possibilities of cloud formation owing to local effect or any prevailing system over the Bay of Bengal.
The drop in the minimum readings prompted residents across cities to take extra cover.
"The chill is back. We could well feel the cold north wind blowing today," said Deepak Singh, a Tata Steel employee who lives in Sakchi. "I had to use a jacket and woollen cap while going for my morning walk."