Jusco gifts free parking lot for bikes
A total of 250 two-wheelers can be kept at the parking lot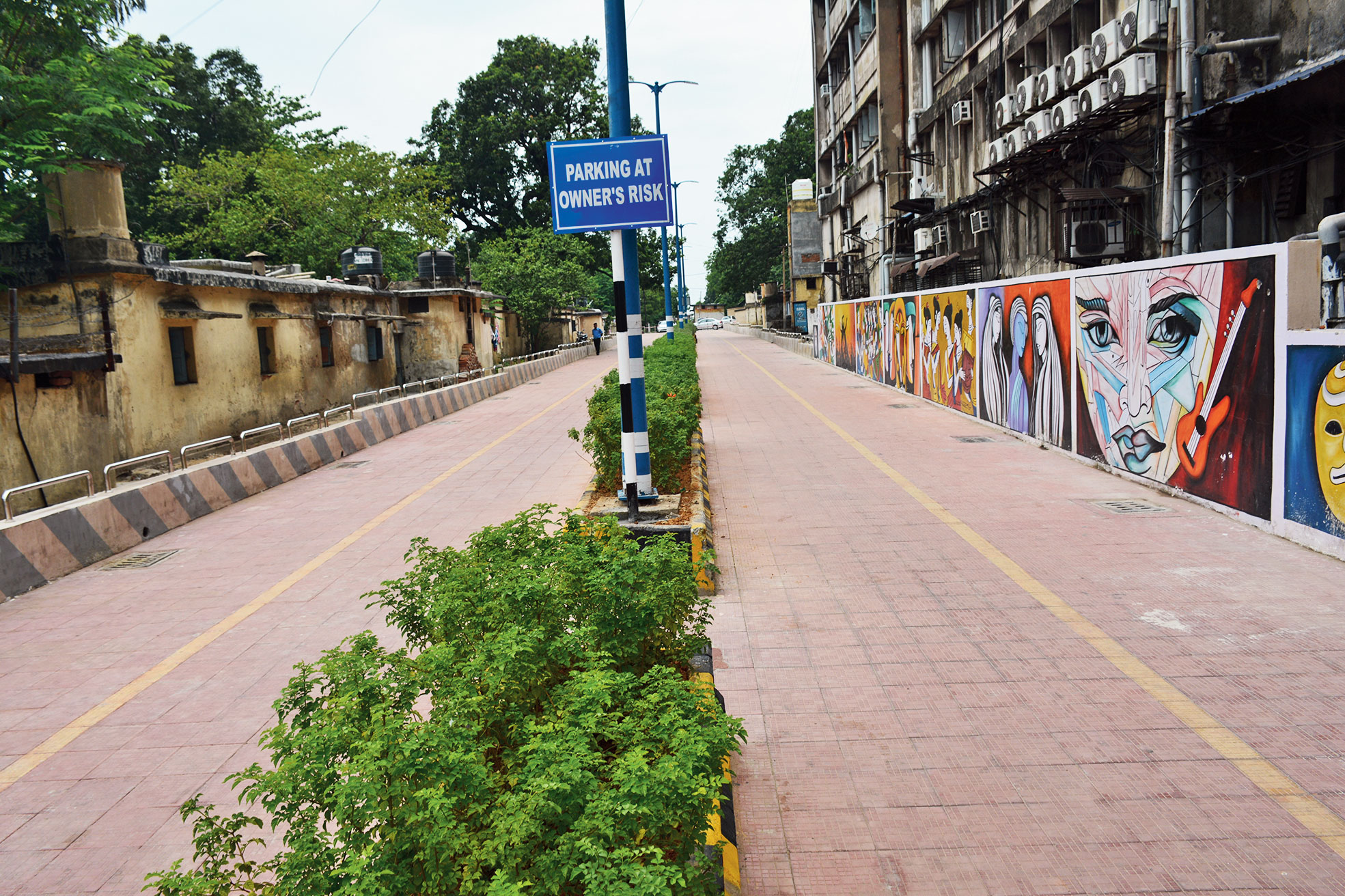 ---
---
Tata Steel subsidiary Jusco inaugurated a free parking slot for two-wheelers near Kamani Centre in Bistupur on Saturday.
The parking space, which will be open to public from Sunday, will go a long way in decongesting the road near Kamani Centre and Bistupur.
The 120m-long and 10m-wide facility with twin entry and exit points, has a 12m central verge decked up with ornamental plants.
The two-wheelers can be parked on both side of the central verge.
A total of 250 two-wheelers can be kept at the parking lot.
The parking space has drip irrigation facility to water the plants, and drainage on both sides.
LED lights have been fitted to poles to keep the area illuminated.
A paid toilet, which will be handled by Sulabh Sauchalaya, has also been set up.
The parking zone was inaugurated by SP (City) Prabhat Kumar in the presence of Jusco managing director Tarun Daga, senior general manager Dhananjay Mishra, Jusco Workers' Union president Raghunath Pandey and functionaries of Singhbhum Chamber of Commerce and Industry.
Addressing the gathering, the SP (city) said citizens of Jamshepdur were privileged that Tata Steel and Jusco are there to look after the needs and requirements of the township.
"But it is also the responsibility of the citizens to keep Jamshedpur clean, safe and green," he said.
Kumar also warned that strict action would be taken against those who violated parking rules.
"Police will be strictly monitoring the violations. We will also deploy a dedicated team for the security of the parking facility," he added.
Jusco MD Daga said a number of amenities were lined up for the residents of Bistupur.