'Job loss to steer poll'
Adityapur-Gamharia will witness an impact of automobile slowdown in the upcoming Jharkhand polls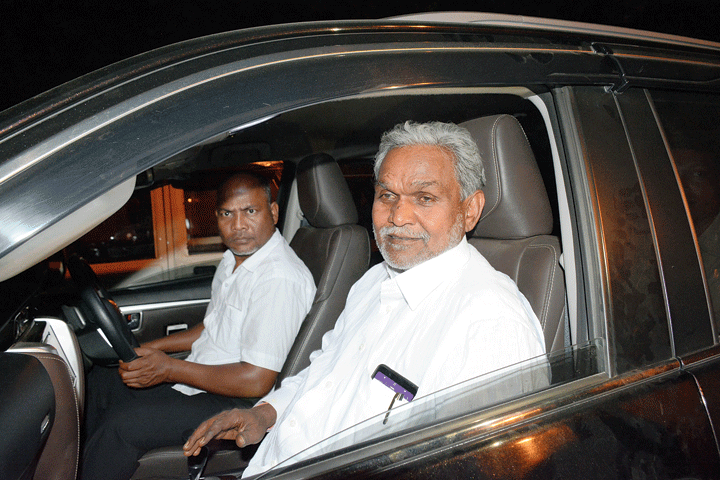 ---
---
Seraikela, known globally for Chhau and for being eastern region's biggest automobile industrial hub in Adityapur-Gamharia, will witness the biggest impact of automobile slowdown in any Assembly constituency in the upcoming Jharkhand polls.
Arvind Kumar Mishra, a resident of Adityapur and president of Ekta Vikash Manch, an NGO working among families of industrial workers, said auto job losses here would definitely have an impact on elections.
"Lakhs of youths have been rendered jobless since March-April this year in the Adityapur Industrial Area (where more than 700 industrial units have partially downed shutters). People are really worried about their bread and butter and do not want to go into the whys and wherefores of whether this is a local problem or global. They only know that the government has failed in ensuring their job safety," Mishra said.
He added that Adityapur and Gamharia, comprising the Adityapur Industrial Area, in all had over 1 lakh voters, a big chunk of the 3-lakh-plus electorate in Seraikela.
What makes the election interesting in Seraikela, the district headquarters of Seraikela-Kharsawan, some 40km west of Jamshedpur, is that the BJP has still not announced its candidate.
A BJP leader based in Adityapur admitted the delay.
"In the 2014 Assembly polls, we lost Seraikela by a margin of only 1,115 votes and we would have had a strong chance of wresting the seat from the JMM. Delay in announcing our party candidate, even as the JMM candidate has started campaigning, is creating confusion among workers," he said.
BJP state general secretary Dipak Prakash said the name for Seraikela constituency could happen any moment. But an insider said BJP leader Ganesh Mahali, who gave a strong fight to five-time sitting MLA Champai Soren, had been a front-runner for the ticket but chief minister Raghubar Das apparently wanted Jamshedpur-based tribal leader Ramesh Hansdah. RSS leader and former Seraikela MLA Anant Ram Tuddu is also in the reckoning.
JMM candidate Champai Soren, on his campaign trail, said: "We are focusing on the wrong policies of the BJP government which led to the auto slowdown," he said.