JMM to meet LS Speaker on Sarna code
Jharkhand Assembly unanimously passed a resolution for a 'Sarna Adivasi' religion code in 2021 Census in a special one-day session earlier this month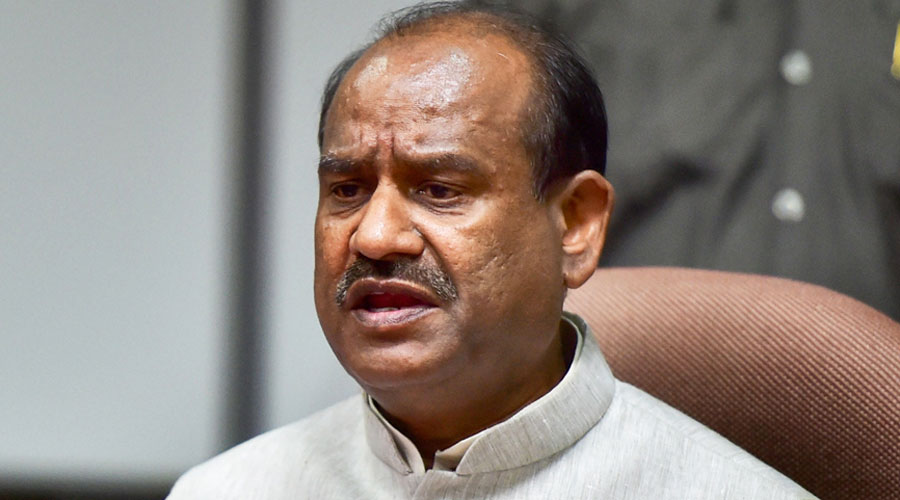 ---
---
Members of the ruling UPA alliance in Jharkhand have decided to meet Lok Sabha Speaker Om Birla over the inclusion of Sarna Adivasi religion code in 2021 Census.
"A delegation of senior JMM leaders, including our MP (Rajmahal MP Vijay Hansdak) and several MLAs will be seeking an appointment with Lok Sabha Speaker (Om Birla) and place before him the necessity of including Sarna/Adivasi religion code in the 2021 Census for safeguarding the identity of tribals across the country and Jharkhand. We are waiting for the announcement of the next Lok Sabha session and would meet the Speaker soon after the commencement of the session," JMM general secretary and spokesperson Supriyo Bhattacharjee said.
The JMM leader also called upon the BJP MPs, who comprise a majority in Jharkhand, to come forward and join hands with the JMM on this issue. "The NDA has 12 MPs and they should also join hands with us in requesting for the inclusion of the Sarna/Adivasi religion code in the Census 2021 if they are serious about this issue," Bhattacharjee said.
State Congress executive chief Rajesh Thakur said they would be meeting their senior party leaders in Delhi on this issue. "As soon as our state president (Rameshwar Oraon) gets well, we will be seeking a meeting with party state in-charge R.P.N Singh and meet our senior leaders in Delhi and request them to support inclusion of Sarna/ Adivasi religious code in the 2021 Census in Lok Sabha," Thakur said.
The Jharkhand Assembly unanimously passed a resolution for a 'Sarna Adivasi' religion code in 2021 Census in a special one-day session earlier this month and send it to the Centre for consideration.
Chief minister Hemant Soren had then claimed that a separate Sarna Adivasi religion code would facilitate a proper analysis of the tribal population in Jharkhand, ensure that they continue to derive benefits enshrined under the Fifth Schedule of the Constitution and avail special financial assistance from the Union government. He had said the move would also help in the conservation of tribal language, custom and culture. He had also expressed apprehension about the decreasing tribal population growth in Jharkhand in the absence of a separate Sarna code.
Tribal groups of Jharkhand have been agitating for more than two decades and, earlier this year, threatened to boycott the 2021 Census if Sarna as a separate religion code is not included. They claim that with the Centre dropping the "Others" option from the religion column for Census 2021, Sarna adherents would be forced to either skip the column or declare themselves members of one of the six specified religions — Hindu, Muslim, Christian, Buddhist, Jain and Sikh.