JMM to contest Bihar elections under Lalu's RJD
Jharkhand Mukti Morcha looking at 12 seats that are 'traditional strongholds'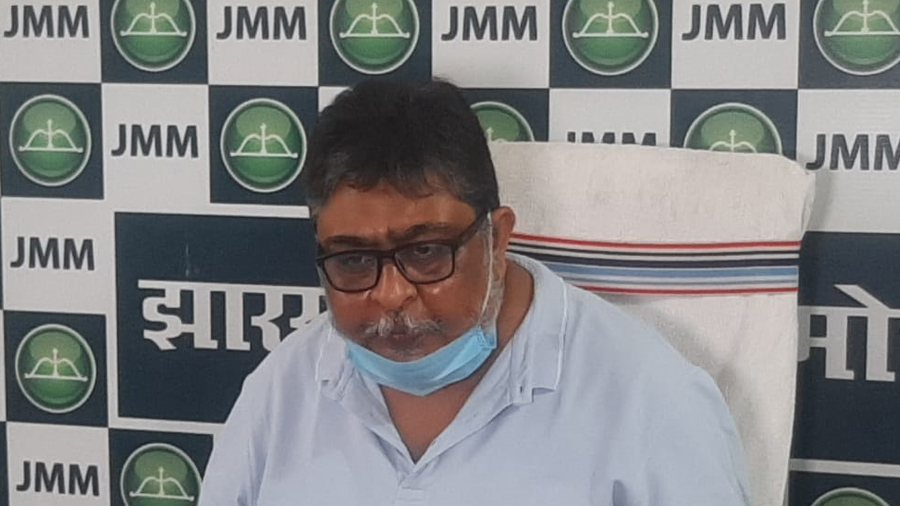 ---
|
Ranchi
|
Published 30.06.20, 03:01 AM
---
Jharkhand Mukti Morcha (JMM), which is leading the ruling alliance in Jharkhand, announced on Monday that it to contest Assembly polls in Bihar due to be held later this year citing the "growing popularity" of its governance model in barely six months after coming to power. 
In the 2019 Assembly polls, JMM, in alliance with Congress and RJD, trounced BJP despite the saffron party giving the state its first stable government that lasted the full five-year term since its formation in 2000.
Addressing the media at the party office, JMM general secretary Supriyo Bhattacharjee said, "We are going to fight the upcoming Assembly polls in Bihar by forging a grand coalition under RJD. Other parties, like the Congress, RLSP, VIP party and a few more, will be on board. The formal template of the coalition is under works."
The senior JMM leader said a meeting had been scheduled on Wednesday in Ranchi with representatives of political parties of Bihar to fine-tune the modalities.
Of the 243 seats in Bihar, JMM is looking to contest 12 seats, which Bhattacharjee claimed were its "traditional strongholds" during the days of undivided Bihar.
Notably, during the 2019 Lok Sabha polls, the JMM's election symbol (bow and arrow) got freezed in Bihar after Nitish Kumar-led JD (U), which is in power there, approached the Election Commission claiming rights over the symbol.
JMM hit back at JD (U) during the Jharkhand Assembly polls six months later after approaching the commission with a similar plea, citing that it was a state recognised party in Jharkhand.
Bhattacharjee said they have moved the Election Commission again to retain their symbol in Bihar. "JD(U) was formed in 2003 but JMM existed much before it and used the bow and arrow symbol. During the time of undivided Bihar, JMM contested many polls on this symbol. We are hopeful of getting it back," he said.
The last time JMM fought in Bihar was in 2005 when it won one seat (Chakai). Bhattacharjee, however, recalled that even before the formation of Jharkhand, JMM was always a key player in the formation of government. "In the first polls in 1952, we were the largest in the Opposition with 32 seats. Since then, we maintained our stronghold in south Bihar regions (most of which is in Jharkhand now) and remained a deciding factor in formation of governments," he said.
Asked what prompted them to fight Bihar polls, he said, "Jharkhand's governance model under Hemant Soren is being widely accepted in Bihar and other parts of the country. Our chief minister's popularity has skyrocketed on social media. His followers have grown to 4 lakh from 30,000 in December last year."