Jharkhand ready with 'Back to School Campus' to ramp up attendance
Three-part plan to win confidence of guardians and children awaits final nod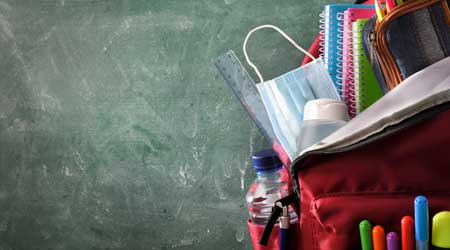 ---
Ranchi
|
Published 23.10.21, 06:28 PM
|
---
Jharkhand Education Project Council (JEPC) has prepared a proposal to run an extensive campaign aimed at improving the attendance in schools by rebuilding trust among parents that schools are safe and incorporating activities for students to renew their interest in attending in-person classes, officials said on Saturday.
The proposal, "Back to School Campus", has been sent to the State Disaster Management Department, and it will be implemented in campaign mode to increase attendance of students at schools once the department gives its go-ahead, said Abhinav Kumar, the coordinator of quality education at JEPC.
"The enrollment percentage is still the same at schools after lockdown. However, the attendance has dropped drastically," said Kumar, adding that only about 50 per cent of the enrolled students were actually attending in-person classes after the schools reopened, and a campaign was needed to encourage the daily presence of students at schools.
As per government data, there are over 42 lakh students studying in classes 1 to 12 in about 35,000 government schools across the state. While about 50 per cent of students above class 6 were attending school,  attendance was lower in the junior classes.
The campaign, Kumar said, has been divided in three steps. The first one is to ensure enrollment of such children who stopped going to school after the lockdown, while the second step is to build trust in parents that it was safe for their children to attend in-person classes at schools. In the third step, the JEPC plans to run fun activities at schools to ensure that children develop an interest in going to schools and do not feel that it is forced upon them.
A JEPC source said the mandate of getting a consent form signed by students' guardians stating that they were willing to send their children to school had become one of the lacunaes in the system. "Parents are already apprehensive about sending their children to school. Asking them to sign a consent form in such a situation reduces their trust in the school administration," he said.
Schools across Jharkhand remained closed from March 2020 in the wake of the Covid-19 pandemic. While most students attended virtual classes during this period, in-person classes resumed only for a brief period between the first and the second wave of the pandemic. The Jharkhand government resumed in-person classes for students of class 6 to  10 last month amid strict adherence to Covid protocols.