Jharkhand plan to stop land degradation and desertification
Divisional forest officers say more work should be done on setting up plantations by taking over closed and abandoned mines in forest areas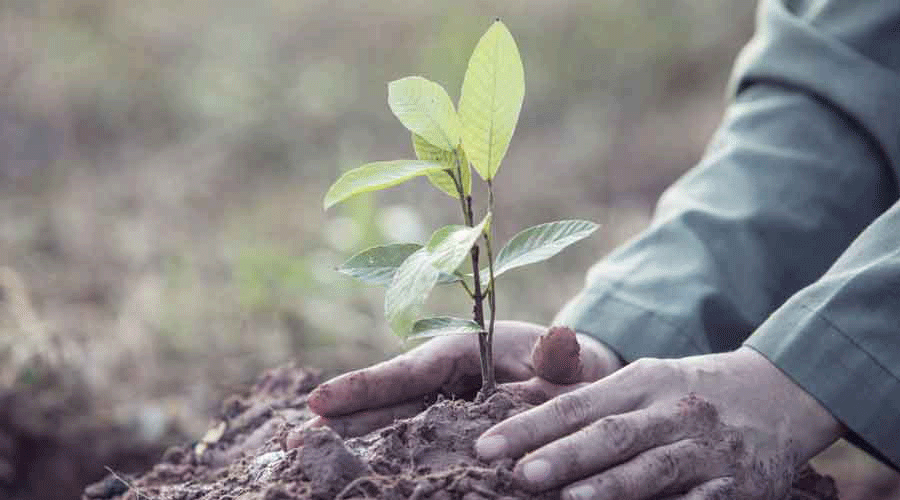 Representational image.
Shutterstock
---
Jamshedpur
|
Published 19.06.22, 12:14 AM
|
---
The Jharkhand forest department will prepare a vision document within a month to stop land degradation and desertification by 2030.
"We will notify a committee led by deputy director Jharkhand Wasteland Development Board, Sanjay Srivastava, by Monday and all the divisional forest officers will submit their reports, Based on the reports, we will make the action plan and vision document to stop desertification and submit it to the state government within a month," head of state forest force and principal chief conservator of forests, Ajay Rastogi, told The Telegraph.
Expressing concern over the fast degradation of land, Rastogi said: "As per government of India (from Isro) report, Jharkhand is among the states that witness increased level of land degradation. At the moment, the land degradation rate is 69 per cent and two of our districts, Ramgarh and Giridih, figure among the top 10 districts in terms of land degradation. It is certainly a matter of concern and the decision has been taken keeping in view this objective and to achieve the Sustainable Development Goals (SDG) of land neutrality by 2030," Rastogi said.
He added that the government also predicted that Jharkhand would experience the fastest impact of climate change.
"Fastest climatic change will lead to less food security and also adversely impact soil moisture conservation. This necessitates a vision document with recommendations to the government," Rastogi said.
Jharkhand hosted its first session to combat desertification and drought as part of Future Ready Jharkhand series on Friday in Ranchi to mark the World Day to Combat Desertification and Drought as declared by the UN General Assembly. It aims to promote public awareness of international efforts to combat desertification.
"In Jharkhand, there is about 20 lakh hectares of forest area where no construction can be done… only plantation can be done on such land. Due to technical shortage in these areas, the work of rainwater harvesting is not being done, due to which the fertility of the soil of Jharkhand is decreasing," Rastogi said at the programme.
"Work has been done in this direction, but has not been documented and we need to prepare a future plan based on the monitoring index of the work done in past decades," Rastogi suggested.
Divisional forest officers said more work should be done on setting up nurseries as well as plantations by taking over closed and abandoned mines in forest areas.
The officials said they needed to expand scope to deal with the problem of drought so that steps are taken to reduce carbon emissions by 32 giga tonnes by 2030.