Jharkhand: Palamau Tiger Reserve seeks translocation of big cats
National Tiger Conservation Authority may approve this proposal only if they find PTR suitable for translocation of big cats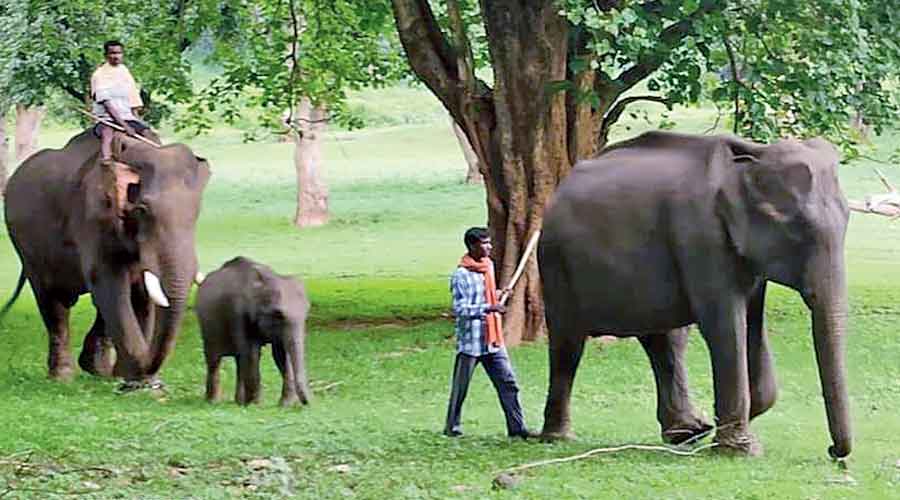 The Betla national park in Latehar. The Palamau Tiger Reserve is part of the Belta park.
Manob Chowdhary
---
Ranchi
|
Published 08.02.22, 02:08 AM
|
---
The Palamau Tiger Reserve in Jharkhand has sent a proposal seeking translocation of tigers from other reserves for making them its permanent residents.
"We have sent a proposal through the state government to the National Tiger Conservation Authority (NTCA) for its approval for translocation of tigers from other reserves with surplus tigers," PTR director Kumar Ashutosh informed The Telegraph on Monday.
The purpose was to repopulate PTR by bringing new big cats from others reserves that may have more tigers to spare some, he added.
No big cat was sighted by any tourist in PTR in recent years, raising doubt about their presence there and this may have prompted the authorities to plan for increasing the number of tigers there by bringing in some from other reserves.
The carcass of a tigress was, however, found within PTR two years ago in February 2020 that proved at least a tigress lived there till then.
"I can't say for certain the exact number of tigers but they are surely present here," deputy director Kumar Ashish said when contacted, adding the forest range officer of Baresan range of PTR himself saw a tiger about six months ago.
Besides, they had also sent six scat (droppings) samples to Wildlife Institute of India (WII), Dehradun, for genetic analysis for identifying species and that also confirmed presence of tiger, he further informed. "While some samples were very old and dry and could not yield any result, two were identified," the WII report informed PTR last month, "confirming presence of one tiger and one leopard".
They, however, did not have any evidence suggesting presence of any cubs in PTR and wanted to increase tiger population by bringing in young tigers, both male and female, from other reserves that may have surplus tigers, Ashish further informed, explaining why they proposed translocation of tigers.
"We need one male and two female tigers for increasing their population here," he further said, adding that would be possible only if the NTCA approved their proposal.
The NTCA may approve this proposal only if they find PTR suitable for translocation of big cats.
The outcome of the first inter-state tiger translocation that took place in 2018 was, however, not encouraging, as media reports suggested. At that time, one tiger named Mahavir from the Kanha reserve in Madhya Pradesh and one tigress Sundari from Bandhavgarh in the same state were sent to Satkosia reserve in Odisha where tiger population had dwindled.
But the initiative faced resistance from villagers living in the periphery of the reserve who alleged that they were not taken into confidence before bringing in new tigers who might endanger their lives, livelihood and livestock.
Within a few months, Mahavir was found dead and the NTCA suspected poaching as the reason. Sundari allegedly killed two villagers and put in captivity before finally sending her back to MP after nearly two years, resulting in suspension of the translocation project, at least for the time being.