Jharkhand objects to third rail track within Palamau Tiger Reserve
The railway took up construction of a 291-long third railway line between Patratu and Sonnagar 12km of which is to pass through PTR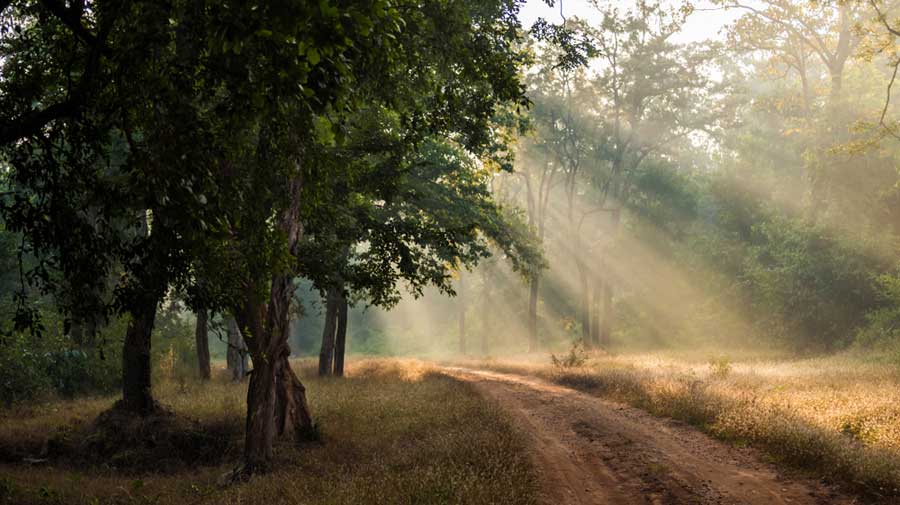 ---
|
Ranchi
|
Published 18.01.21, 01:05 AM
---
The wildlife issues related to a proposal for laying a third railway track through a part of Palamau Tiger Reserve (PTR) is unlikely to be resolved at a meeting scheduled to be held in New Delhi on Wednesday.
The matter is listed for discussion at the meeting of the project monitoring group of the department of promotion of industries and internal trade under the Union ministry of commerce and industry that day.
The railway took up construction of a 291-long third railway line between Patratu and Sonnagar 12km of which is to pass through PTR but the Jharkhand government objected to the construction, apprehending it would disturb the wildlife.
A double-line railway track already exists in that stretch under control of Dhanbad division of South Central Railway but the railway authorities wants to construct a third line as they consider it essential for the operational point of view to facilitate faster transport of coal and also to act as a feeder route.
But Jharkhand objected to the proposal of construction of the additional rail track through PTR and referred the matter to the National Tiger Conservation Authority that in turn formed a committee.
The committee called for data related to elephant and tiger population in the reserve, location of elephant crossing zones/tracks, wildlife accidents etc for preparing a draft wildlife management issues and mitigation measures.
Meanwhile, PTR authorities suggested that the proposed 12-km rail track within the tiger reserve be shifted to a new location, about 2km away, that the railway authorities considered not feasible.
"Shifting the proposed 12-km track between Chhipadohar and Hehegara stations to about 2km away to another location just outside the PTR limits should help them move trains faster," PTR deputy director Kumar Ashish argued when contacted by The Telegraph.
"It being within a tiger reserve, the trains have to move with a speed of only 25 km per hour along that stretch now that can go up if the track is shifted to a location just 2 km away and will actually help faster movement of trains," he explained, adding there were many fatal accidents when wildlife wanted to cross the existing rail tracks and came under moving trains.
"I understand they thought the proposal of shifting track was not feasible as it would run alongside a river," Ashish said when asked about the railway's reluctance to accept their shifting proposal, adding many longer stretches of the same 291-km line runs beside some river or the other.
Clearances for construction of a rail track within a tiger reserve have to be obtained from both the state and national wildlife boards and also others like a high powered committee, he further informed, indicating the construction proposal was unlikely to be passed in the meeting on Wednesday.