Jharkhand news digest: 4 killed in 2 separate accidents in Jamshedpur
Elsewhere in state: CM to inaugurate Chorkari power project on October 1; lightning kills two kids Koderma's Gajedih village and in Dhanbad passes for auto rickshaw operation distributed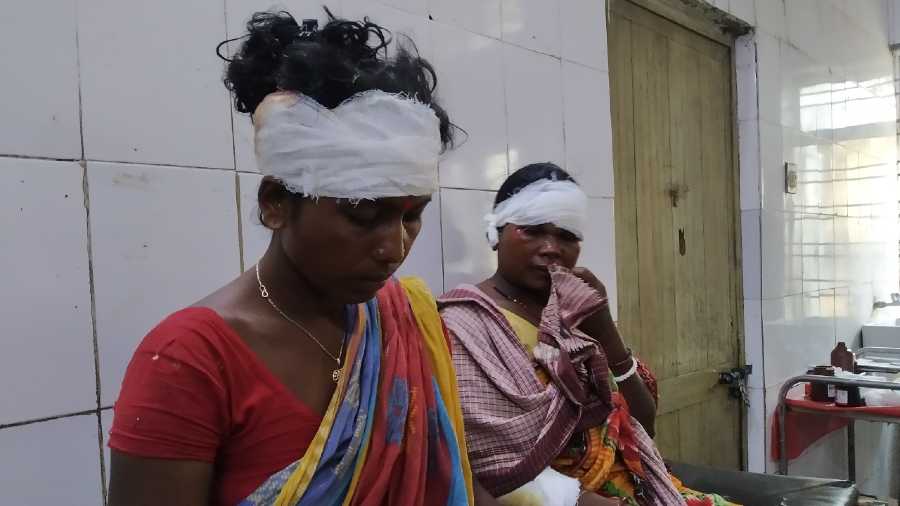 Two of the injured victims undergoing treatment at the MGM medical college hospital in Sakchi on Tuesday.
Animesh Sengupta
---
Published 28.09.21, 09:35 PM
|
---
Jamshedpur: Four persons, including a woman, were killed in two separate road accidents in Jamshedpur, the police said on Tuesday morning.
Two people were killed in one of the accidents that took place at Bhadohi village along Bodam-Tata road, while the othe two lost their lives in another mishap that took place near Haludbani CRPF Camp along the Patamda-Tata road.
Those killed in the two mishaps have been identified as Lagan Majhi (60), Minti Murmu (40), Niranjan Singh (20) and Satyendra Singh (24).
While talking to The Telegraph Online, Shankar Lakra, OC, Bodam police station said, "About 14 labourers, including six women were in the van which was on its way to Jamshedpur. The driver lost control of the speeding vehicle, which made it overturn. Two labourers, including a woman, were killed on the spot, while eight others were injured."
According to him the injured were rushed to the MGM medical college hospital where all the eight persons, including three women have been admitted.
The Bodam OC said, "First accident took place at 10:30 am, while the second took place at about 11.30 am, in which a 20-year-old youth, Niranjan Singh, was killed on the spot. The pillion-rider identified as Satyendra Singh was seriously injured."
Kumud Jenamani
Lightning kills two children in Koderma Hazaribagh: Lightening claimed lives of two children in Gajedih village which falls under Satgawan block in Koderma on Tuesday evening. Incident took place at around 4PM when the downpour began. Fourteen-year-old Dolly Kumari, her brother Satyajeet Kumar (8) and their cousin Ajeet Kumar (14) were on their terrace enjoying the rain, when a thunderbolt struck them. Villagers rushed the trio to Satgawan community health centre, where Dolly and Ajeet were declared brought dead.
Satyajeet, who was critical, has been referred to Koderma sadar hospital by the doctors.
Vishvendu Jaipuria
Pass distribution for Dhanbad auto rickshaws Dhanbad: Passes for auto rickshaw operation in six different routes earmarked by the district administration were distributed to around 500 drivers today at the District Transport office.
The beneficiaries were also allotted unique codes for their respective routes in order to help them get identified easily by the passengers as well as the law enforcement agencies. The pass distribution however, is likely to continue for the next two or three days to complete the allotment to all 1500 auto rickshaw drivers.
Talking to The Telegraph Online, Om Prakash Yadav said, "We will complete the distribution of passes as well as codes to 1500 auto rickshaws selected for plying on six routes within two-three days after which the regulations will be strictly followed although the entry of auto rickshaw not selected for the six identified routes has been banned since September 20 itself when the new regulations into the force"
"We are at the same time in process of allotment of stoppages for auto rickshaw and putting up signage, distance charts and speed limit boards are also being carried out by respective departments," said Yadav.
To improve the infrastructure a massive load testing cum repair work of the Bank More Flyover, which serves as the lifeline of the district connecting Dhanbad town suburban areas will also be carried out from October 1 to October 3 for which ban on movement of vehicles on flyover will be imposed from 12 am to September 30 to 7 am to October 4.
Some residents of the district however expressed concern over parking of a large number of trucks near the FCI godown of Barmasia on Barmasia road.
Yadav, however maintained that the diversion would be done for only three days to carry out repair of the flyover for which all efforts would be taken to regulate traffic in proper manner.
Praduman Choubey
Chorkari power project gets a new date for inauguration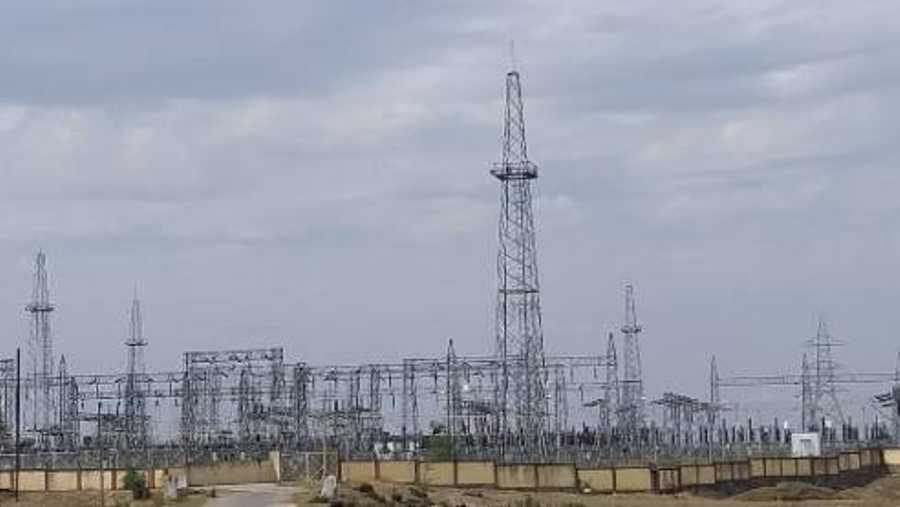 Chatra: Chief Minister Hemant Soren will be inaugurating Chorkari power sub grid on October 1 instead of September 29, as it was earlier announced.
According to sources, Hemant will first inaugurate the power grid and transmission line and will then address the people there. Deputy commissioner Anjali Yadav and superintendent of police Rakesh Ranjan have been asked to take care of the preparations. The officials not only visited the venue but also inspected the temporary helipad. They have passed instructions to have the road from the helipad to the venue to be repaired in order to ensure a smooth passage for the CM's cavalcade.
They have also taken care of the dais and sitting arrangements for VIPs as well as other guests, including the general public. Separate entrance and exit gates for VIPs and public have been asked to be made. Yadav has asked the officials to ensure drinking water facility at the venue and maintenance of Covid protocol as well.
Labour minister and Chatra MLA Satyanand Bhokta will also remain present in this inaugural function, along with Chatra MP Sunil Kumar Singh and Simaria MLA among other invitees.
Vishvendu Jaipuria