Jharkhand News digest: Dalotganj blood bank in shambles
Elsewhere in the state: IIT (ISM) takes innovative route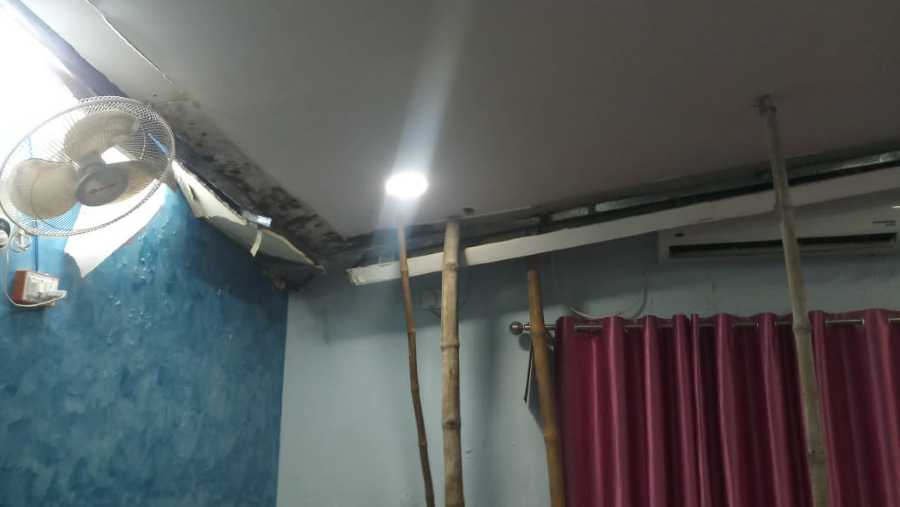 Bamboo being used to keep the false ceiling in place at Daltonganj's blood bank
Sourced by the correspondent
---
Published 25.11.21, 07:39 PM
|
---
Daltonganj: The blood bank located within the premises of Medinirai Medical College & Hospital (MMCH) in Daltonganj is in shambles. According to sources, the false ceiling in certain rooms of the healthcare centre is falling off. While there is a severe seepage issue in its blood bank section.
Dr Jitender Kumar, an assistant professor associated with MMCH said, "The false ceiling is peeling off and we do not know when it will come crashing on us."
"We have put up bamboo poles to give some support to the crumbling false ceiling. This effort is giving this blood bank a shanty-like look," said Dr Kumar. 
Another problem that is worrying the healthcare workers is the water seepage at the blood bank. "Water seeps into the room where donors donate blood. This is giving an overall bad look to the centre, which looks a bit infectious and gloomy. We need to maintain a joyful and spirited atmosphere here, he said.
Kishore Kumar Pandey, an activist, has urged the Palamau district administration to take immediate measures to both repair and renovate the blood bank which has a large number of blood cancer patients, sickle-cell anaemia and thalassaemia patients visiting for blood transfusion
Our Correspondent
IIT (ISM) signs MoU with Dicelytics Private Limited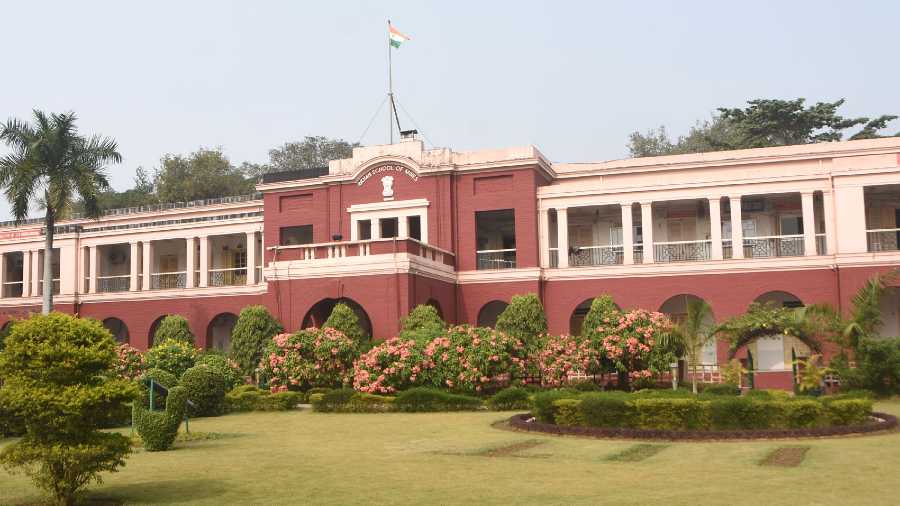 Dhanbad: Aimed at solving practical issues faced by industries engaged in oil exploration, production and drilling through joint research work using the artificial intelligence and machine learning, IIT (ISM), Dhanbad has signed an MoU with Dicelytics Private Limited, a software development Company owned by Petroleum Engineers with PhDs in Applied Mathematics and Engineering.
The objective of the collaboration is also execution of research projects in agreed thematic  areas of advanced subsurface and production simulations using artificial intelligence and machine learning.
The collaborative research will also be carried out for development of suitable technologies for exploitation of oil through oil screening using new enhanced recovery techniques for increasing production from existing wells  as Dicelytics is known for its innovation in software tools for subsurface evaluation that helps it's clients with advance decision making by increasing efficiency  and creating value.
Professor Shalivahan, Dean (Research and Development) of IIT (ISM) who signed the MoU on behalf of IIT (ISM) Dhanbad along with Pramod Patil, Chief Executive Officer of Dicelytics said "the collaborative work between IIT (ISM) and Dicelytics will help to solve the industry related problems being faced by entities engaged in oil exploration and production  on ground."
Notably the oil and gas industry can take advantage of machine learning for processing big datas at computational speed.
Praduman Choubey
'Modijee' to protect women and luggages on train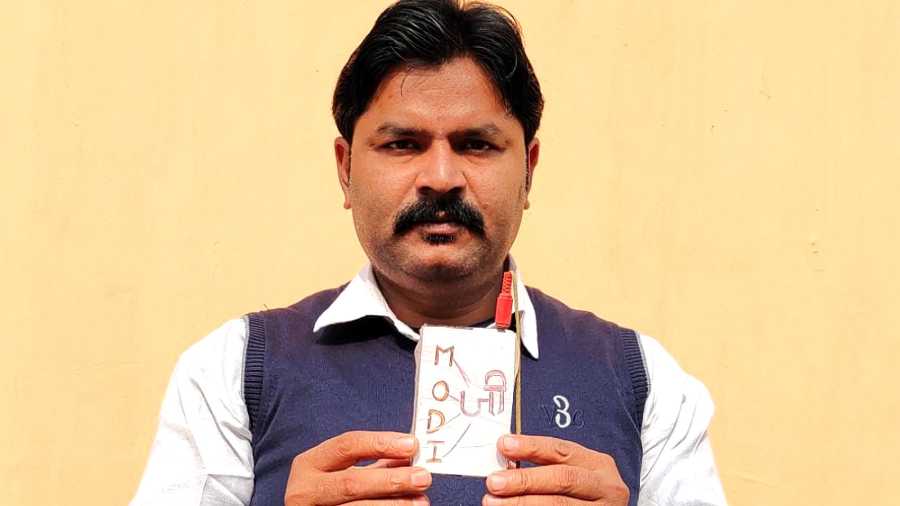 Dhanbad:  A 38-year-old Dhanbad resident has developed a battery-operated safety device that can be helpful for women and travellers. Based on the same principle as that of anti-burglary alarms used at home. Christened as Model of Defence of Indians (MODI) it triggers a siren when the lever attached to it is pulled by the user. 
Talking to The Telegraph Online, Rudra Narayan Mukherjee, a former insurance agent said, "Once the lever is pulled out of the device, which operates with two  pencil-sized batteries of 12 volt, it  starts making a continuous noise, thereby attracting public attention towards the victim."
He further added that his device could be used to avert chain snatching, luggage theft in trains by Nashakhurani group and or people who target women travellers.
Praduman Choubey