A tale of fire, fumes & despair
Cry in Phase IV zone: Election a sham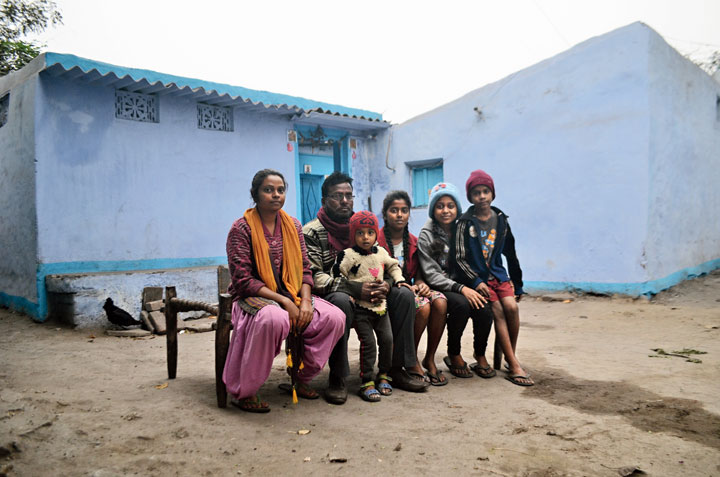 ---
|
Dhanbad
|
Published 13.12.19, 07:47 PM
---
As the election focus shifts to the coal belt, Rajendra Paswan, 48, a private tutor and a resident of underground fire-hit Mohribandh locality in Jharia, couldn't care less.
"Being an educated, responsible citizen, I will exercise my voting right on December 16, but it will change nothing for more than 1 lakh families, including mine, living in the 595 fire-affected areas under continuous fear of subsidence and inhaling toxic fumes billowing out of the cracks in the ground," Paswan said.
Paswan, who had enjoyed a happy childhood breathing fresh air and enjoying the greenery in Mohribandh, around 11km from the district headquarters, finds it disturbing that his six children are being exposed to coal dust and toxic gases.
He said deteriorating air quality in the area was taking a heavy toll on the residents.
"We live in the shadow of death. Pollution has reached alarming levels. Private firms carry out rampant mining by violating all environment norms," he said.
He cited the example of Ram Kumar Paswan, a Bharat Coking Coal Limited (BCCL) employee and a neighbour, who died of tuberculosis two years ago after being exposed to pollution both at the mining site and at home.
"Another resident of our area, Umesh Bhuia, died at the age 28 last year due to breathing-related complications," Paswan added.
In a bid to complete coal excavation within a stipulated deadline, the private companies engaged by BCCL are not paying heed to basic guidelines like sprinkling water to control dust, Paswan said.
He said ensuring quality education for his children had become a far-fetched dream.
"I am a science graduate from RSP College in Jharia, considered one of best colleges of the state back then. One of my daughters has completed her graduation in commerce from the same college. But the shifting of the college from Jharia to Belgarhia has throttled her dreams of pursuing higher education. She is forced to sit idle at home," Paswan said.
He said the college had been relocated to an isolated area cut off from all modes of communication.
"Even auto-rickshaws refuse to go. Students have to walk through a deserted stretch before they can reach the auto stand. Girls feel very unsafe. I couldn't risk my daughter's security," he said.
Paswan said he was equally concerned about the higher education of his third daughter, a student of Class XII in a CBSE-affiliated English medium school.
Paswan's eldest son, who stopped studying after Class XII, works as a supervisor in a private firm in Kerala, while the eldest among his daughters is married. His second son is an apprentice in BCCL and the third son is a CRPF jawan posted in Ranchi.
Questioning the rationale behind shifting of the RSP College, Paswan said: "The college was relocated because it fell in the subsidence-prone zone. If it is true, then how come the Jharia-Dhanbad main road adjacent to the college's boundary wall was widened at a cost of Rs 44.83 crore by the road construction department?"
He said he was finding it difficult to get his two employed sons married because parents of the girls were not willing to let their daughters marry a person living in such conditions.
"Very few residents of Mohribadh have been shifted to Belgarhia due to the government's failure to decide on the cut-off date for resettlement of people living in the fire-hit zone. The people in power, who have not been able to distinguish betwen the squatters and original settlers after so many years, can't change much even after the election," Paswan said.