Jharkhand Assembly and SAIL at loggerheads over dolomite mining
Jamshedpur East MLA Saryu Roy went to the extent of recommending for cancellation of the mining lease of the Tulsidamar open cast mines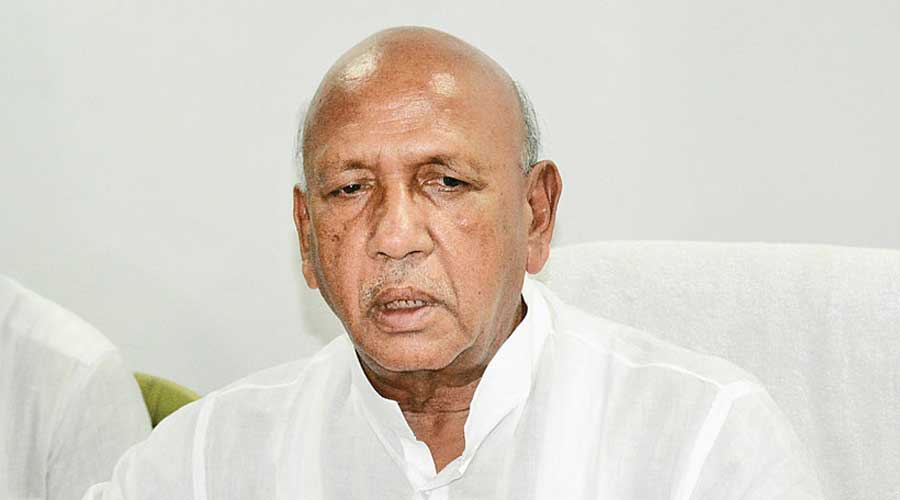 ---
Jamshedpur
|
Published 12.08.21, 12:49 AM
|
---
Jharkhand Assembly committee and steel manufacturing PSU SAIL are at loggerheads over the resumption of dolomite mining activity at Bhawnathpur in Garhwa district, 260km from capital Ranchi.
Jharkhand Assembly general purpose committee's chairperson and Jamshedpur East MLA Saryu Roy during a review meeting over the fate of the open cast dolomite mine at Tulsidamar under Bhawnathpur police station area, at the Garhwa on Tuesday evening went to the extent of recommending for cancellation of the mining lease.
"The mining activity has been closed since 2020 and the SAIL official seems not keen to resume it. They should have sorted out contentious issues including payment of fines for violations at the mines secretary level so that the mines would have resumed. Nearly thousand contract workers are at the brink of starvation due to the closure of the mines and delay in clearance of their payments. We would recommend to the Assembly that if the SAIL authorities are not serious in resuming mining operation then steps should be taken to cancel their mining lease and put it for auction as per legal provisions so that new party can start mining activity on a serious note," said Saryu Roy after the review meeting.
Significantly, the open cast Tulsidamar dolomite mine under raw materials division of SAIL is in operation since 1975 and covers an area of 118.72 hectare and is located in Tulsidamar and Jangipur villages in Garhwa district of Jharkhand with a production capacity of 5 lakh tonnes per annum. The mine was started as a captive mine to Bokaro Steel Plant for supply of blast furnace grade dolomite to be used as flux, situated at a distance of about 375km from the mine. However, later dolomite from the Tulsidamar dolomite mine was dispatched to other SAIL's steel plants also as per requirement.
Roy told The Telegraph that the officials of the mines hinted that they were getting dolomite from Rajasthan at cheaper rates.
"The Tulsidamar mines general manager Manoj Kumar informed us during the meeting that after the closure of the mines they were getting the dolomite from Madhya Pradesh at cheaper rate for SAIL plants at Bokaro and other parts. They were not keen on paying the penalty for various violations to the state government amounting to over Rs 8.59 crore. It would be better if they surrender the lease so that the government auctions it," said Roy.
Senior official of SAIL associated with Tulsidamar mines informed that unlike other states, Jharkhand is giving lease for minor minerals (like dolomite) for one year.
"Our lease expired in March 2020 and we got the lease renewal from the Jharkhand government in February 2021 for a period of one year (till 2022) with a penalty of Rs 8.59 crore to which our corporate office objected. We are yet to get environmental clearance from the Union ministry of environment and forest and by the time we get environment clearance our lease period would get over and we would have to reapply for a fresh lease with another penalty. The government should give us a lease for a longer period,' said the local official.
Bokaro Steel Limited (which looks after SAIL's raw material division units in Jharkhand) chief of communication, Manikant Dhan confirmed the meeting with the state Assembly committee over the dolomite mines in Garhwa. "We are aware of the matter and it is being looked into," said Manikant Dhan.