Jharkhand: Acute power shortage hits seven districts
This crisis comes at a time when the government is wooing investors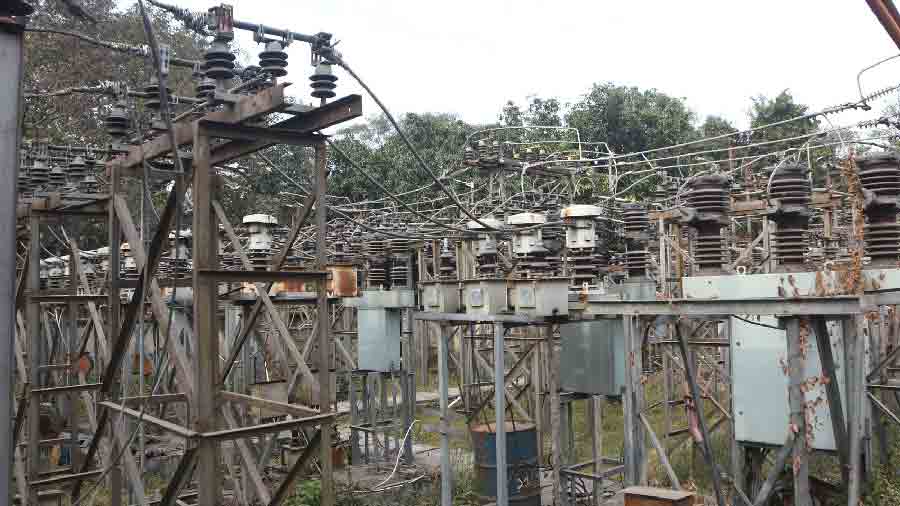 Acute power supply has affected normal functioning in the state
Gautam Dey
---
Dhanbad
|
Published 15.12.21, 08:29 PM
|
---
Just at the time when the state government is busy luring investors, promising the best of facilities, the ground realities seem to be throwing a different pictuture courtesy acute power crisis in seven districts. 
This comes in the ake of the Damodar Valley Corporation increasing the load shedding since last Saturday from five hours to 10 hours in the districts falling under its jurisdiction including Dhanbad, Bokaro, Giridih, Koderma, Chatra, Hazaribagh and Ramgarh so as to realise its pending dues worth over Rs 1700 Crore with the Jharkhand Bijli Vitran Nigam Limited (JBVNL) which in turn is affecting the normal life as well as trade and industry
Talking to The Telegraph Online Sanjay Baid, President of Bokaro Chamber of Commerce and Industry said, "The production cost of micro and small industries using diesel sets has increased considerably due to increased consumption. Delayed production is also leading to imposition of Late Delivery (LD) charges by government organisations  which is also affecting the adversely affecting the financial health of industries" said Baid what is the logic of attracting  investors when the government could not provide even the basic  infrastructural facilities like power supply.
Citing difficulties faced by the trade and industry due to power crisis, he said, "I am operating a coaching-cum-examination centre at Bokaro and due to more than 10 hours of power cut incurring a daily cost of diesel worth Rs 4000 which is adversely affecting the business." And he added the issue should have been solved between the DVC and JBVNL themselves without affecting the common customers.
Amit Sahu, President of Jharia Chamber Commerce  who himself owns an electronics item shop and also a hotel in Jharia said, "The power crisis is also affecting water supply in Jharia as the operation of  water treatment plant of civic body, Jharkhand Mineral Area Development  Authority (JMADA ) at Jamadoba in Jharia situated on bank of river Damodar is completely dependent on 10 hours of continuous power supply through JBVNL and in absence of any alternative power arrangement the plant operation gets affected disrupting the water supply for more than five lakh residents of the town"
Nirmal Jhunjhunwala, president of Giridih Chamber of Commerce said, "Besides the difficulties faced by the industries engaged in production, the large showrooms of vehicles as well the hotel industry are also suffering due to power crisis as they are incurring huge diesel cost for operating gen sets."
DVC supplies around 660 Megawatt of  power to seven  districts of Jharkhand falling in its command area.