Jharia children make use of artistic skills to earn
Jharia children make use of artistic skills to earn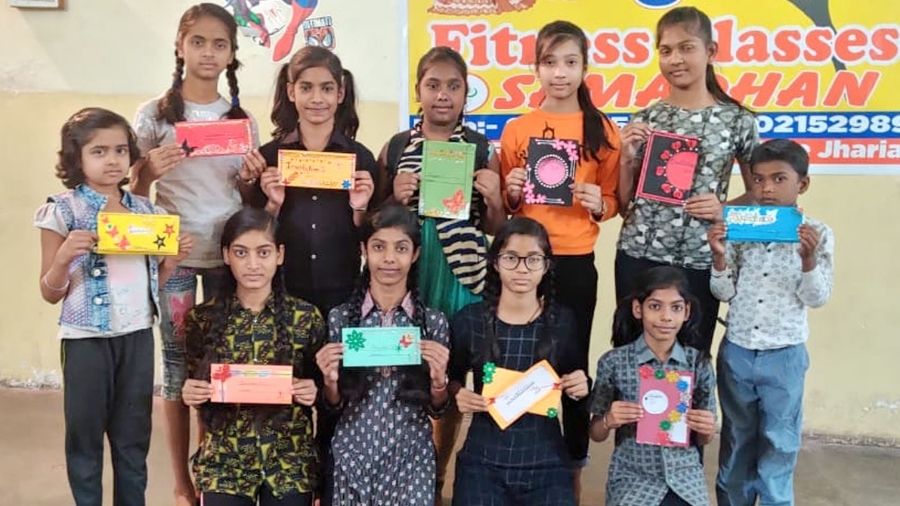 The children show invitation cards made by them in Jharia on Tuesday,
Picture by Gautam Dey
---
Dhanbad
|
Published 10.03.21, 08:14 PM
|
---
The idea that came into Abda Parveen and her NGO's minds last year during a workshop has now grown into a medium of earning for 12 artistically skilled children from the economically disadvantaged sections of the society in Jharia.
The group of children, comprising 10 girls and two boys, make invitation cards for different events under the guidance of Parveen, a volunteer of Jharia based youth organisation Samadhan. 
"The idea of establishing the startup came in our mind during a camp held in January last year at our education Centre in Jharia when Dhansar-based social worker and artists Anita Nihshab conducted a card-making workshop," Samdhan founder Chandan Kumar Singh told The Telegraph Online on Wednesday.
The children have recently bagged an order for delivery of 50 cards for a wedding anniversary event, and are working on other orders as well.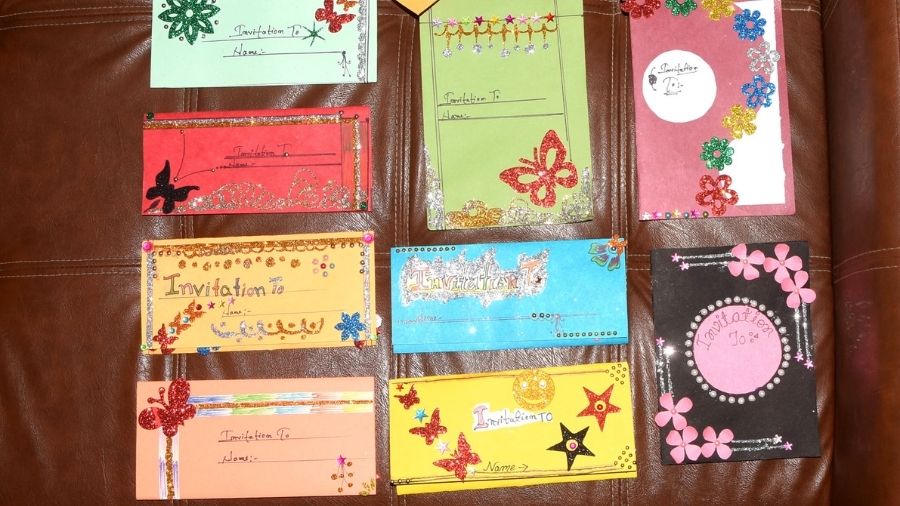 "Most of the students are children of economically weaker sections. We provide free of cost tutorial lessons under our free education programme since the last five or six years," Singh added.
"Besides spending our leisure time, this work will also help to us to support the family income as my father has a limited income of less than Rs 50,00 per month," 16-year-old Nehari Rani, daughter of a wall-painter, said.
Singh said that they have invested around Rs 2,000 for all necessary items and received Rs 11,000 from Gopal Katesaria, who had ordered cards for his anniversary.
Divulging more details Abda Parveen, "All the 50 cards bear different images made by our students some of whom painted landscapes while others made paintings of deities, nature, rivers, etc. We are trying to procure orders for paintings that can be put on walls of rooms."
Kateseria said he found the idea of hand-painted invitation cards unique. "This move will also help to promote children of the economically weaker sections," he added.