Jamshedpur records third Covid death
55-year-old Sonari man had cancer, used to go to Calcutta for treatment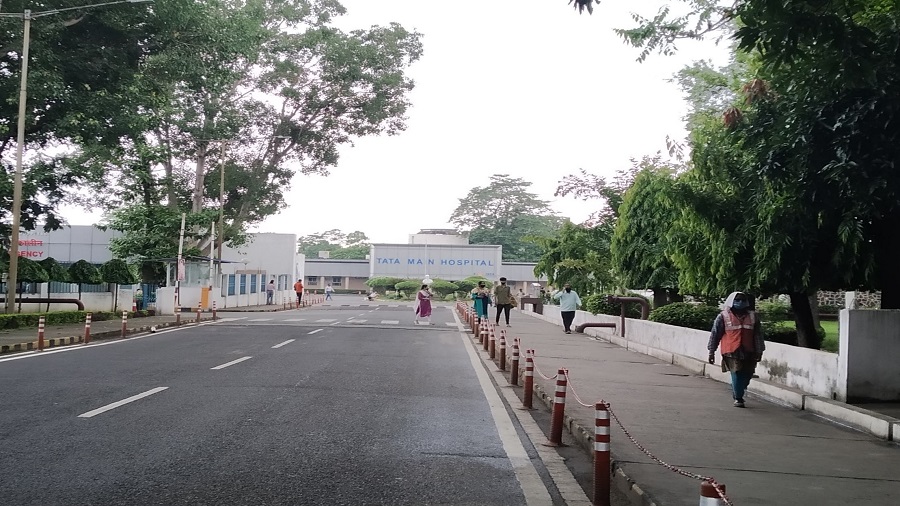 ---
---
A 55-year-old cancer patient, who was admitted to Tata Main Hospital after he tested positive for Covid-19 on July 2, passed away early on Sunday morning.
The third death person to die of the novel coronavirus in the steel city, the man was a resident of Pardeshipara in Sonari. He succumbed to the illness at 2am after which officials of Jamshedpur Notified Area Committee (JNAC) made arrangements for his cremation.
A 71-year-old man from Sonari and an 88-year-old woman from Baradwari have also died of Covid-19 in Jamshedpur.
District surveillance officer A.K. Lal said the deceased used to travel to Calcutta often for treatment of cancer.
"The deceased had been to Calcutta a number of times in the past six months for treatment of cancer. After he displayed some symptoms, the district health department carried out a swab test on June 30. Eventually, he tested positive," Lal tol The Telegraph Online.
As many as 15 fresh cases were reported in the last 24 hours, taking the total number of Covid cases to over 650 in East Singhbhum district.
Given the stead rise in the number of cases, the district administration is thinking of closing down several markets as a temporary measure. These include Kamani Centre in Bistupur, Sanjay Market and all shops along Tank Road in Sakchi.
"Following police recommendations, we are thinking of shutting down several markets. We will take a final decision after carrying out a fresh survey," said additional deputy commissioner Saurabh Kumar Sinha.