IMA strike hits OPD services
Tales of patients having to wait for treatment at crowded emergency wards at govt health centres amid the pandemic were common in Jharkhand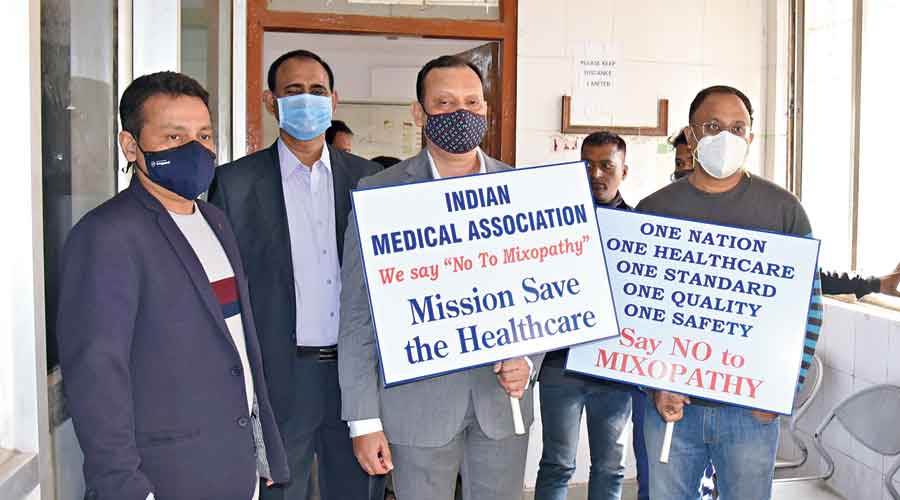 ---
---
Health services were badly hit in Jharkhand as out-patient departments in all the 500 government and private hospitals in the state remained closed on Friday in response to the nationwide strike called by the Indian Medical Association to protest against the Union government's directive to allow post-graduate doctors in Ayurveda to perform surgeries.
"My son was suffering from fever and loose motion since yesterday (Thursday) afternoon. I had brought him to the MGM Hospital in Jamshedpur with the hope to get some medicines. However, as the OPD was closed, we had to stand in a long queue at the crowded emergency ward of the hospital to get treatment. We had to wait for more than three hours before my son could receive treatment," said Nakul Mahato, 53, a resident of Patamda in East Singhbhum.
Mahato had hired a three-wheeler to come to the hospital and had to arrange another for returning home, around 25km from the hospital.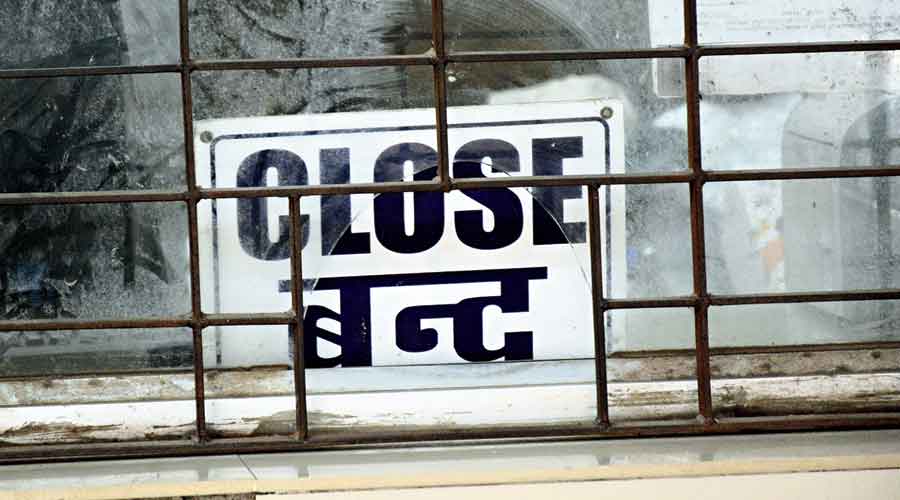 Similar tales of patients having to wait for treatment at crowded emergency wards at government health centres amid the pandemic were common in almost all the 24 districts of the state.
"My daughter was having a headache and fever. I had come to the Ranchi Sadar Hospital on a bike to get medicine and join my duty in the afternoon. But as the OPDs were closed, I had no option but to get her admitted in the emergency ward for treatment. Her treatment got over after 2pm and I was late in reaching my office," said Dulal Hansdah, a resident of Kokar in Ranchi.
IMA Jharkhand state coordinator Dr Ajay Kumar Singh claimed the strike was successful.
"All the government and even private hospitals had their OPDs closed as part of the strike call given by IMA between 6am and 6pm. However, we allowed emergency services and Covid-19 facilities to remain operational. Few corporate hospitals, however, preferred to keep their OPDs open for treatment of their employees," said Dr Singh.
The official, admitted about the problem faced by patients but said that the medical fraternity had very few options.
"We agree that patients, especially in rural belts, might have faced problems due to the strike but we were left with no option than give a strike call to make the Union government realise the wrong decision they have taken in allowing Ayurveda doctors to carry out surgeries. In fact, the central government is giving license to quacks to kill. The allopathic medical fraternity sensing the seriousness of the issue has raised the banner of protest," added Dr Singh.
The Union government had decided to allow post-graduate Ayurveda physicians to perform certain types of surgeries, including orthopaedic, ophthalmology, ENT and dental in November this year.
More than 13,000 allopathic doctors participated in the strike call which also had the backing of the Jharkhand Health Services Association (JHSA).
IMA Jamshedpur general secretary Dr Mrityunjay Singh claimed that a MBBS doctor completes a year of internship, a year of house surgery and a total of five years in the course to receive a certificate to perform surgery but the Union government is giving Ayurveda practitioners authority to carry out surgeries after a bridge course of only a year which would be fatal for healthcare services in the country.