Guns & goons in Jamshedpur heart
Gathering of goons from outside the locality make it difficult for women to walk on the street: Local resident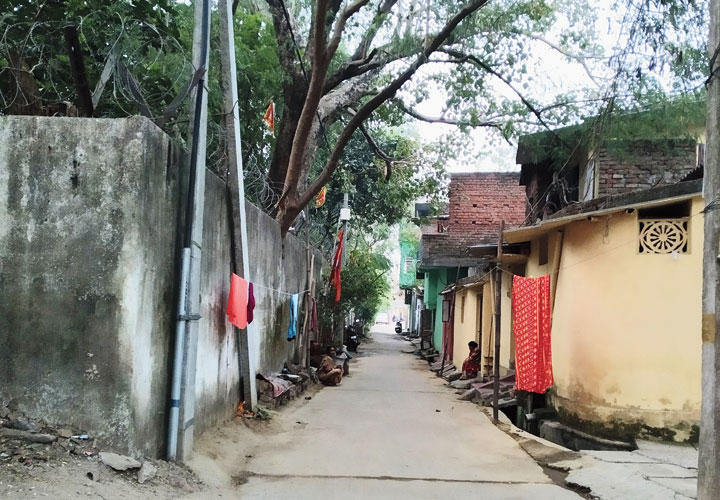 ---
---
Police on Friday arrested Sheikh Noman, 20, who along with his bike-borne associates allegedly fired seven rounds in the air at Golmuri Muslim Bustee around 10pm on Thursday, an hour after a resident objected to the assembly of goons from other localities.
"When Mohammed Mushir objected to the gathering of unwanted elements in front of his house, Noman and other miscreants had threatened Mushir and abused him before leaving the place in a huff. But the bike-borne miscreants returned to the spot an hour later and one of them fired in the air," said Niyaz Hussain, a locality resident.
Police sources said the suspects include Golmuri Hindu Bustee resident Sadab Khan, 23, Sakchi resident Mohammed Arju, 22, and another 22-year-old man whose identity was yet to be established.
'Due to gathering of goons from outside the locality, residents especially women and girls find it difficult to even walk on the street," said Mushir, 27. He vowed to protest the gathering of goons in the locality regardless of the consequences.
A police party had rushed to the spot soon after getting information about the firing; but the goons had fled the spot by then. "We have recovered four empty cartridges of 7.65mm from the spot, but local residents claimed the goons had fired seven rounds," said Ranvijay Sharma the Golmuri police station officer in-charge.
"We have also arrested one of the goons, Sheikh Noman, after getting an FIR from Mohammed Mushir." He said the police were trying to arrest the rest of the accused and have been raiding their houses.
Superintendent of police (city) Subhash Chandra Jat said the cops were pursuing the case seriously.