Forest fire wreaks havoc in state
Worst hit are different parts of Palamu Tiger reserve area and Chandwa block of Latehar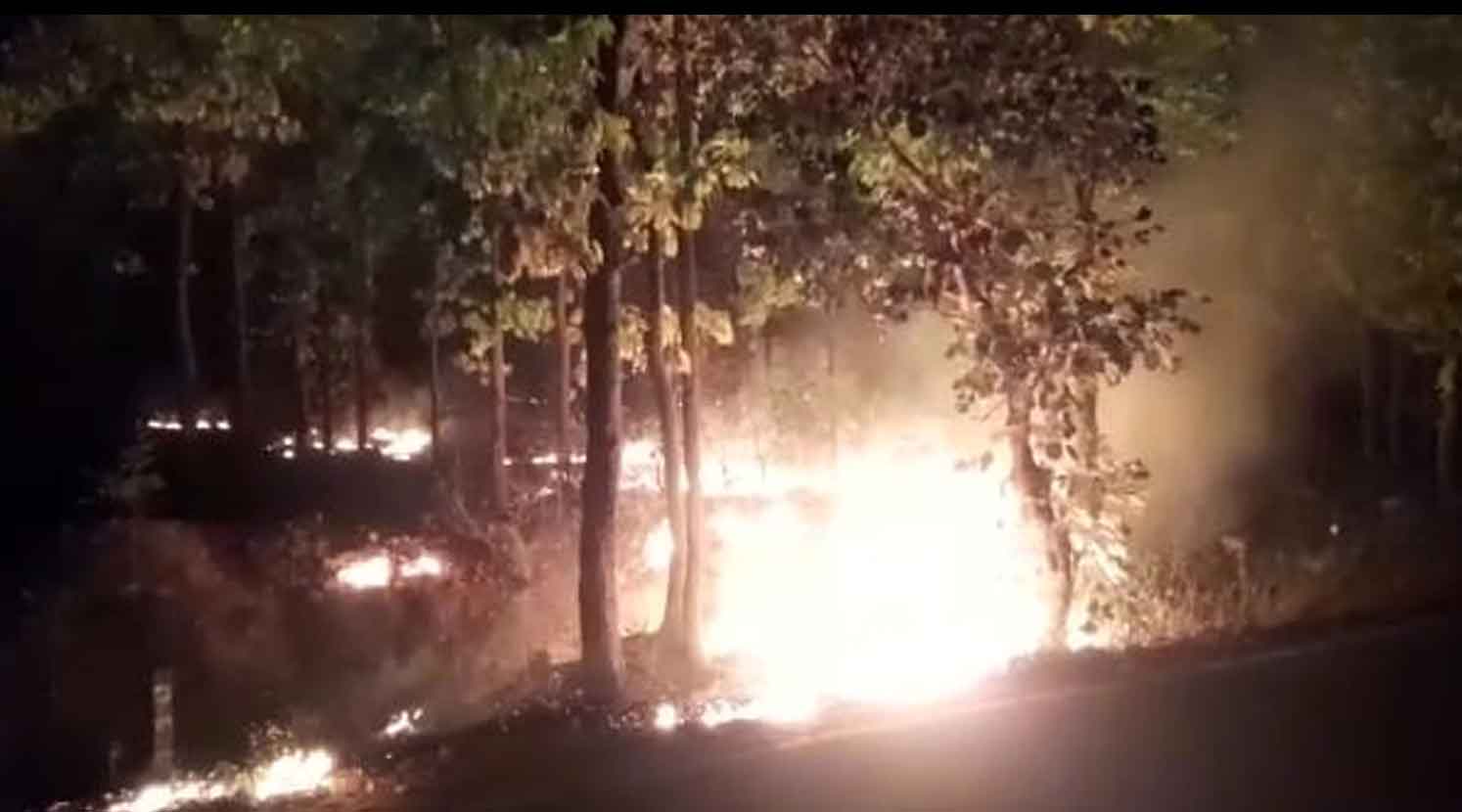 Fire in Tundi Forest in Dhanbad
Gautam Dey
---
Dhanbad
|
Published 02.04.22, 05:06 PM
|
---
A host of factors has led to fire in different parts of state including Latehar, Koderma, Hazaribagh, Bokaro and Dhanbad.
The reasons can be attributed to burning of dry leaves lying on the forest ground by Mahua gatherers, clearing of path in the forest by burning dry bushes by forest dwellers, friction  caused due to rolling of stone in forests and also rubbing of dry sticks. 
Worst hit are different parts of Palamu Tiger reserve area and Chandwa block of Latehar, Satgawan area of Koderma; Piarbiaia forest, and Chandrapura forest of Bokaro.
In Mahuadanr area of Southern Palamu Tiger reserve in Latehar the forest department had to use 70 fire engines to control the fire with the help of local residents about a week ago.
The situation in Tundi Forests of Dhanbad besides Singhorwa forest of Barwadih block of Latehar which is facing forest fire for about a week. 
All this at a time when the forest department with the available resources is carrying out a fire fighting as well awareness programme among the forest dwellers apprising them about preventive steps regarding forest fire and also ways of controlling fire.
Talking to The Telegraph Online on Saturday, Bimal Lakra, Divisional Forest Officer of Dhanbad said, "Like in  any other area including urban settlements, forests are prone to fire during Summer due to increased temperature of dried vegetation."