For 3 days, art to come alive
From Mughal miniature to madhubani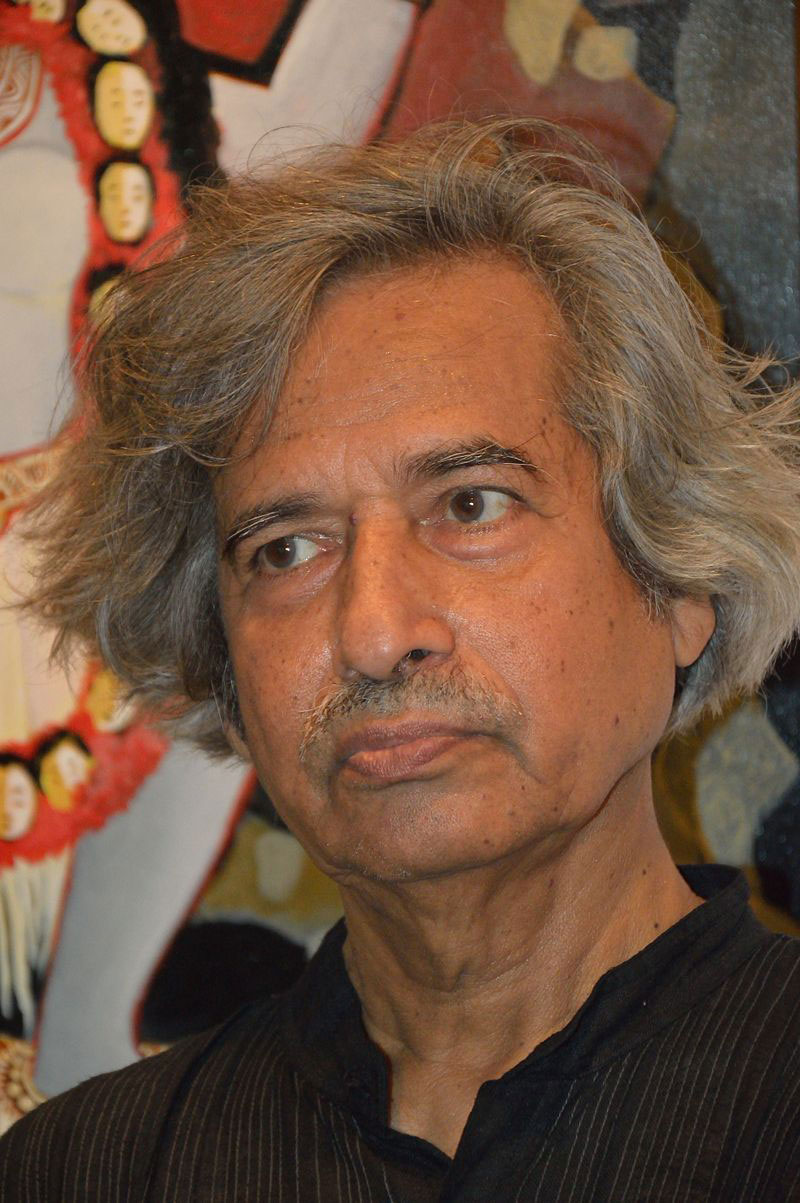 Altogether, paintings of 36 eminent artists, including Jogen Chowdhury (in picture) will be on display
Wikipedia
---
Dhanbad
|
Published 21.01.20, 06:46 PM
|
---
Artists from across the country will make paintings and installations, discuss the nuances of art and tell youngsters about career options in fine arts and visual arts from Wednesday at the three-day Dhanbad Art Fair.
The fair, to be held at the Multidisciplinary Hall on Luby Circular Road, is being held by social outfit India Telling to create an ambience that promotes visual arts.
Eminent artists such as Mughal miniature painter Mohammed Azam from the Delhi School of (Miniature) Art, multidimensional artist Pratul Dash who's originally from Odisha and has branched out globally, Patna-based visual artist Pramod Prakash, Sarika Kumari of Maharaja Sayajirao University in Baroda, Madhubani painters Lalit Kumar Sharma and Soma Roy, Delhi landscapist Kishore Kumar will attend the fair.
Dhanbad art critic, journalist and litterateur Abhishek Kashyap, who founded India Telling, said Wednesday would see the launch of three books. "Two books of eminent artist Jogen Chowdhury and one of Hindi poet Rashmi Kheria will be launched in the presence of renowned painter Prabhakar Kolte, chief guest."
He said Kolte, who lives and works in Mumbai, and is famed for abstract and geometric modernist art, will deliver a lecture on art education and Indian society.
Altogether, paintings of 36 eminent artists, including Jogen Chowdhury, Prabhakar Kolte, Arpana Caur, Mohammed Azam, Bhuri Bai, Pratul Dash, Ragini Sinha, Shreegopal Vyas, Shreedhar Iyer, Priyanka Sinha, Sujata Kar Saha, Vazda Khan, Pramod Prakash, Binita Bandopadhyay, Meenakshi Jha Banerjee, Sarika Kumari, Durgaprasad Bandi, Bhart Jain, Soma Roy, Ramanuj Shekhar, Dinesh Kumar Ram, Hemlata, Anil Kumar Gope, Dipankar Karmakar, Kishore Kumar, Putli Ganjhu, Malo Devi, Parvati Devi, Alka, Sunil Kumar, will be on display.
Kashyap said Dhanbad's art lovers would see some fine paintings. "Also, people can interact with Mughal miniature painter Mohammed Azam to learn about an art form on the verge of extinction due of lack of government support."