Food 'soldiers' on global award list
In a state where hunger often kills, samaritans come forward to help those most in need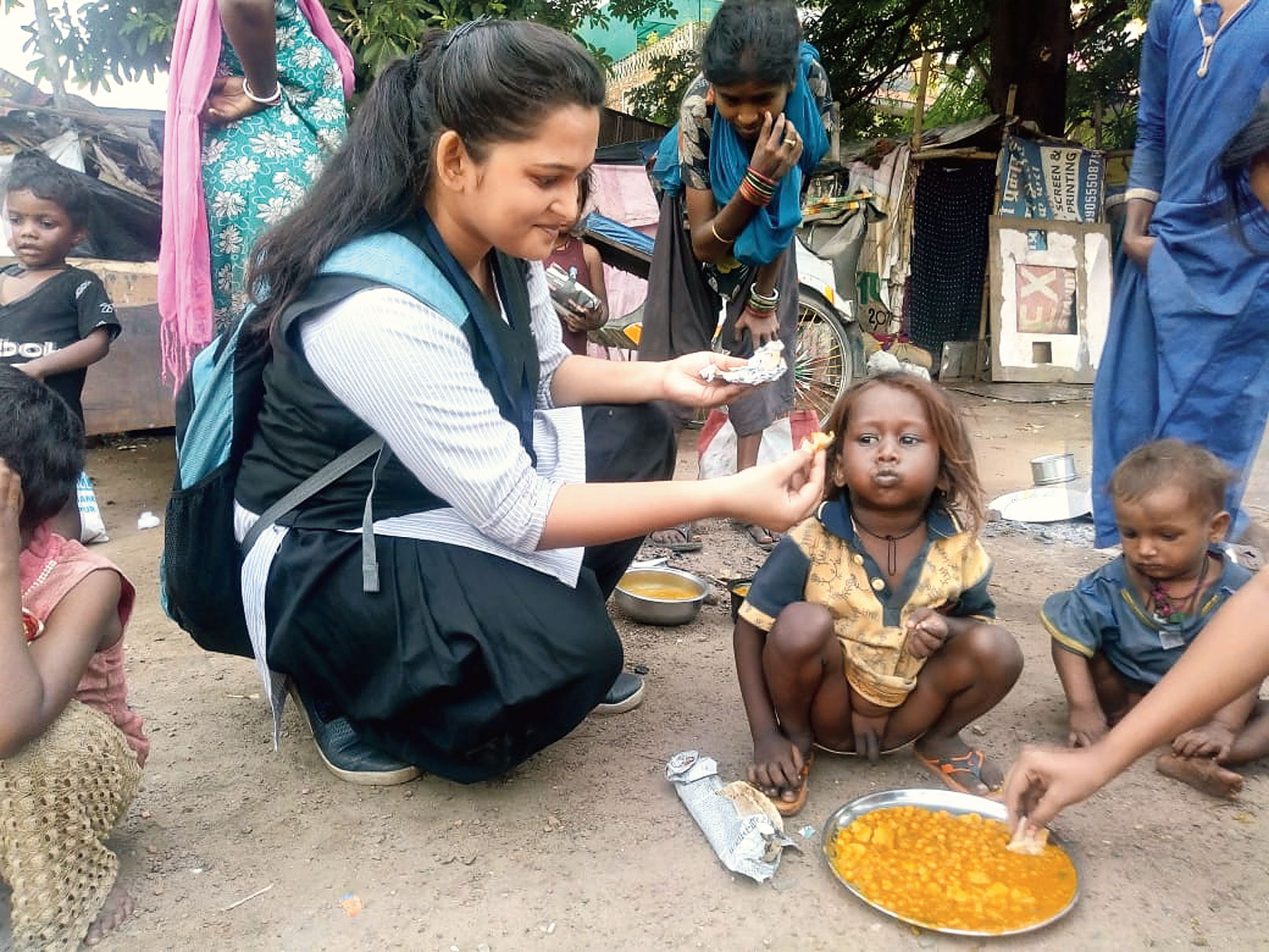 ---
---
Pradeep Macchua, who lives in a shanty in Sakchi's Netaji Subhas Maidan, waits for the 14th of every month for some lip-smacking roti sabzi for his eight-year-old daughter, thanks to Rotaract Club members of Karim City College.
The 50-member team, which has been feeding the hungry at Sakchi and Beldih once a month for the last two years, was recently short-listed for the Rotaract South Asia Multi District Information Organisation (RSAMDIO) People's Choice Award in the international category.
"Initially, we thought of feeding a few kids just for a day and brought bread and cooked vegetables for them," said Shekhar Kumar, president, Rotaract Club of Karim City College. "Since the response was overwhelming, we decided to do it regularly. But soon we realised that feeding the poor daily wasn't feasible. So we decided to feed the poor once a month,"
To generate funds for the purpose, members contribute and use club money to arrange food for around 60 people. On occasions such as Children's Day and Diwali, they distribute chocolates, cupcakes and other snacks among the needy.
Although the team generally goes to Aambagan in Sakchi to feed the poor, at time they also visit Beldih near Loyola School. While members bring rotis from their homes, a Sakchi-based food outlet prepares the vegetables.
"People wait for us every month," said Pooja Sannigrahi, secretary of the Rotaract Club of Jamshedpur. "Our juniors are trying to expand the project. We understand that feeding the poor once a month is not sufficient. Sometimes, when students come to know about weddings that have surplus food, they collect it and distribute it among the needy."
The club members will now need some votes from people of the city to emerge as the winner among 30 entries across Southeast Asia.
"We need votes to win the award. We have urged people to bat for us. Winning will mean a lot," said Kumar.