Flights may double by April with focus on tier-2 cities
Direct flights to Jaipur, Guwahati, Trivandrum, Lucknow likely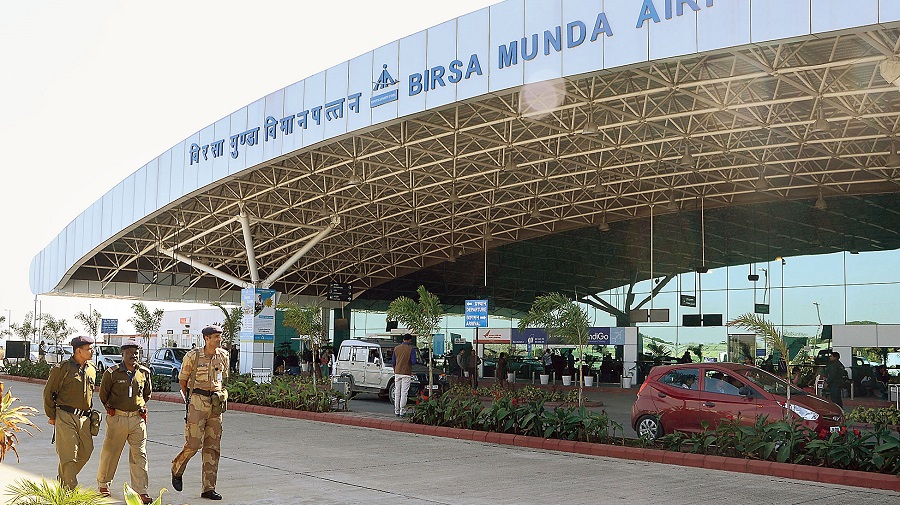 ---
|
Ranchi
|
Published 14.02.21, 05:35 PM
---
The number of flights taking off from Birsa Munda Airport in Ranchi is likely to double by April with focus on connecting the Jharkhand capital to tier-2 cities like Lucknow, Guwahati and Trivandrum, officials from the transport department said on Sunday.
"We want to add new flights to tier two cities in the summer schedule. We are in talks with some airlines and hopeful that air connectivity will increase in the summer," said state transport secretary K. Ravi Kumar, who recently met Airports Authority of India officials and Ranchi airport director.
Currently, around 17 flights take off from and land in Ranchi every day. The number, airport officials said, is likely to go up at 32 in April once new flights are added.
An official, talking on behalf of the airport director Vinod Sharma, who was not on duty on Sunday, said that Ranchi is likely to get direct flights to Jaipur, Lucknow, Trivandrum and some other tier-2 cities from April.
The state government recently lifted flight restrictions on the Birsa Munda Airport and gave its nod to increase the number of flights to and from Ranchi. The only operational airport in Jharkhand is well connected to metro cities across India. Ranchi already has direct flights to New Delhi, Kolkata, Bangalore, Mumbai and Hyderabad. In the past couple of months, Indigo Airlines also started flights to Pune and Ahmedabad from the city.
The Federation of Jharkhand Chamber of Commerce and Industries (FJCCI) has also been pressing for new flight services from Ranchi. The trade body had also expressed displeasure over the delay in construction of the Deoghar airport, which once ready, will be the second largest airport in Jharkhand after Ranchi.
The airport in Deoghar is likely to be ready by March and flight services from there may begin in April, the transport secretary said. However, travelers to Bihar are yet to get direct flights to Patna. Also, there are no flights to Raipur and Bhubaneswar from Ranchi.
Passenger footfall at the Birsa Munda Airport in Ranchi has tripled since June, the AAI stated in December. However, the passenger footfall here was still less than half of what it used to be in pre-Covid times, local airport officials said.
The AAI stated that the passenger traffic at the Ranchi airport had dropped to 57,749 in June 2020, when travel restrictions were relaxed. The passenger traffic shot up to 1,41,268 in November when more flights were allowed to ply, the AAI stated, lauding the airport staff here for their dedication.