FIR against four for violating home quarantine rules
Residents of Lalpur booked under Disaster Management Act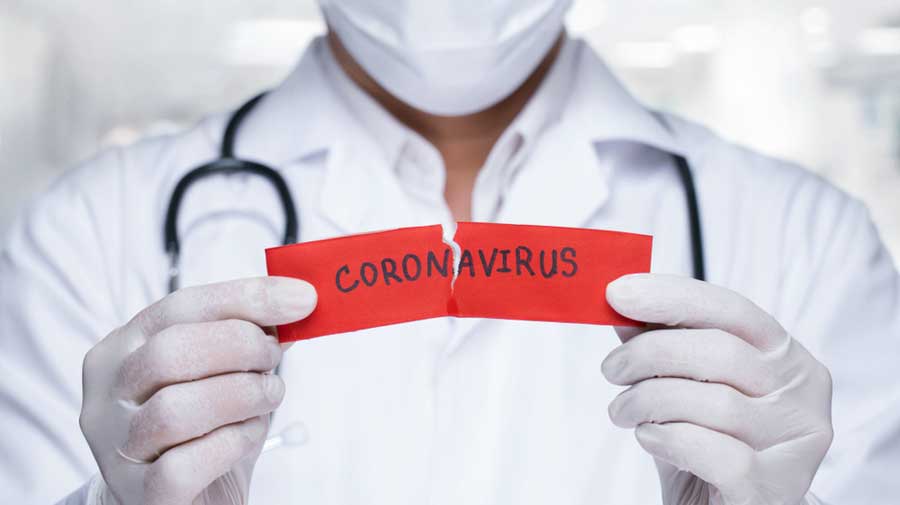 ---
Ranchi
|
Published 09.09.20, 10:18 PM
|
---
The Ranchi district administration on Wednesday lodged FIRs against four residents of Lalpur for not adhering to home quarantine norms of the state government for those coming to Jharkhand from other states.
The Hemant Soren government has made 14-day home quarantine mandatory for people traveling to Jharkhand from other states, officials said, claiming that the four offenders were found outside their respective residences during an inspection by a team of the district administration on Wednesday.
"We will take strict action against any person found guilty of violating the home quarantine mandate. They will be booked under relevant sections of the Disaster Management Act," said Ranchi deputy commissioner Chhavi Ranjan.
The capital residents allegedly found violating quarantine rules on Wednesday have been identified as Chandan Kumar Parija, Avinash Sinha, Pinki Rawat and Sutapa Roy, a communique from the district administration stated. While Chandan was found attending office during the home quarantine period, the remaining three visited hospitals on Wednesday.
In the wake of the pandemic, the government had on July 17 made it mandatory for all visitors from other states to stay in home quarantine for at least 14 days. Officials in Jharkhand also put VIPs like BJP MP Sakshi Maharaj on 14-day quarantine when he visited Giridih last month. He was not allowed to leave until he tested negative for Covid-19.
Earlier in August, concerned authorities also lodged an FIR against Rashtriya Janata Dal (RJD) leader Tej Prasad for allegedly violating lockdown rules.
Ranchi is the worst-affected district in Jharkhand in terms of Covid cases. The district administration here recently started door-to-door screening of residents to identify asymptomatic cases and spread awareness among people.
On Wednesday, a team from the district administration visited 1,409 households in Ranchi and screened 5,881 people for Covid-19 symptoms, officials said. The team visited at least 100 houses in Ravidas Colony, 300 houses in Morhabadi and around 315 houses in Namkum. Besides, residents of Hatia and Sadar were also screened for Covid-19 symptoms.
As per latest government data, there were at least 3,688 active cases of Covid-19 infection in Ranchi, while the tally in the district was 11,138. The district has reported 76 Covid deaths so far.