Feel-at-home gift for birds
College mounts 35 wooden nests on campus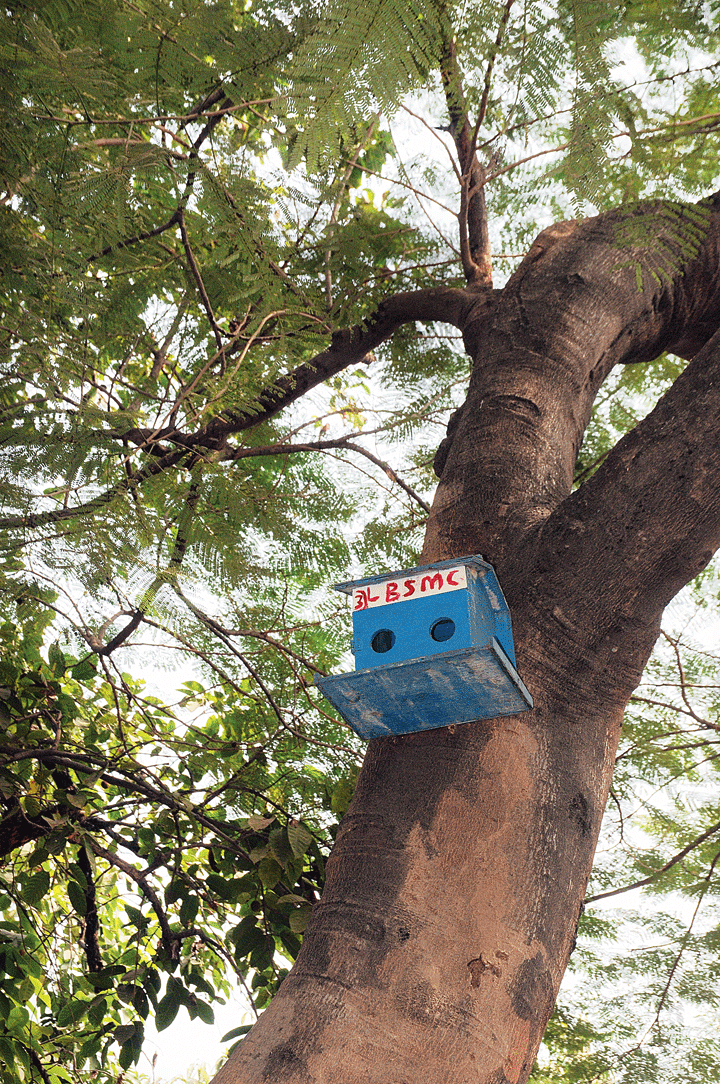 One of the 35 bird nests mounted at LBSM College on Sunday.
Picture by Bhola Prasad
---
Jamshedpur
|
Published 24.11.19, 07:19 PM
|
---
An education campus can also be a haven for winged friends.
To promote avian diversity, LBSM College, a constituent college of Kolhan University in Karadih, has acquired 35 wooden nests and installed them on the campus to attract birds.
Conceptualised by principal Amar Singh, the botany professor and a member of the state's biodiversity board, felt that educational institutes can serve to preserve biodiversity at a minimum cost.
"I got the idea when I visited a college in Mumbai in 2015 to attend a seminar. Colleges aren't places to acquire academic degrees but a lot can be done to preserve avian species. We have got 35 wooden nests that have been mounted on trees and boundary walls. Many birds such as parrots and mynahs accept artificial nests. Also, there are birds such as owls who don't make nests with twigs but in cavities of a tree bark. We expect smaller birds to come and nest here," Singh said.
The nests were inaugurated by Kolhan University vice-chancellor Shukla Mahanty, who was here to attend the National Cadet Corps (NCC) Day organised by LBSM.
Last year, Singh had planted variety of trees to help birds nest. Trees like neem, mango, bakul and others were planted across the 11.02-acre college campus. "Even trees have a nesting pattern. For example eucalyptus isn't a favourite place for birds to build their nest because it doesn't have the build to hold a bird's nest. In our tree-plantation drive, we preferred to trees that are nesting choices for birds," said Singh.
At the NCC Day celebration, Mahanty felicitated 38 best-performing cadets.