Expert advises Covid caution in Jharkhand during festivities
The positivity rate in state remained much below 1 per cent during the first ten days of October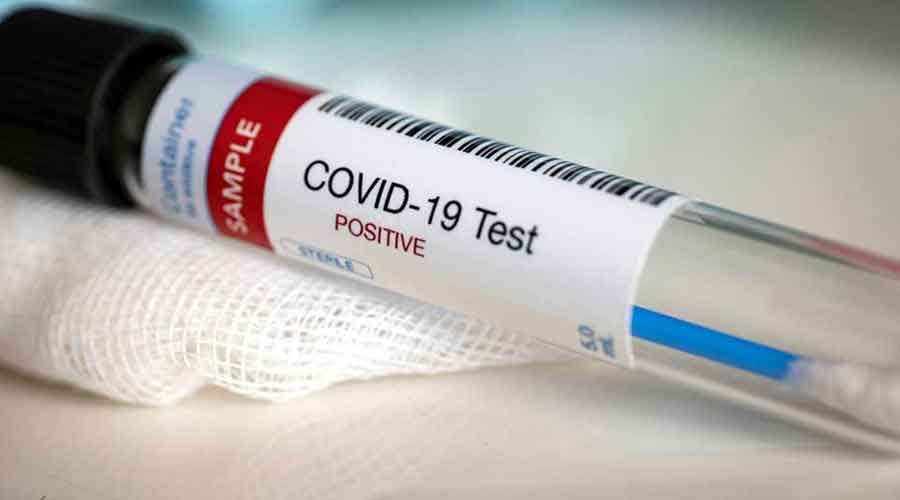 ---
Ranchi
|
Published 12.10.21, 12:17 AM
|
---
The Covid-19 situation in Jharkhand is under control but people should be cautious during the festive season so that the infection does not spread further, an expert has said.
"The infection rate is very low but people should behave in a responsible manner so that Covid-19 doesn't spread further during the festive season," state epidemiologist Dr Praveen Kumar Karn said on Monday.
He said special focus, according to the government guidelines, was needed in areas with higher positivity rates.
Places with positivity rate of 5 per cent or more for over two weeks need special focus, he said, adding that Jharkhand did not have any such place at present.
The positivity rate in Jharkhand remained much below 1 per cent during the first ten days of October.
Though it slowed a slight increase on October 7, it was still limited to only 0.075 per cent, which again improved to 0.024 per cent on Sunday.
The active caseload of the state also increased slightly during the period. Though only 87 active cases were there on October 1, it went up to 108 on Sunday.
Ranchi and East Singhbhum are two districts that had most of the active cases while nine other districts recorded 2 to 6 cases in each.
Ranchi district on Sunday had 45 active cases, four down from 49 on October 1, which accounted for 41.66 per cent cases in the state.
But the number of cases increased in East Singhbhum during the period — from 8 to 32 cases, which accounted for 29.62 per cent of the state's total active caseload.
Barring these two districts, not a single of the remaining 22 districts of the state had recorded any positive case on Sunday.
People from across and even outside the state visit Ranchi and Jamshedpur in large numbers, making these two cities vulnerable to Covid-19 infection.
"The situation is certainly not alarming at the moment but the entry points must be kept under vigil to put a check on further spread of Covid-19 infection," Dr Karn said, adding that people should also practise Covid-appropriate behaviour such as wearing masks and maintaining social distancing.
On the top if it, vaccination of people will also help check the spread of infection, experts believe.
But the vaccination drive was found to have slowed down, perhaps due to Durga Puja, during the period, they said.
While 79,489 people got their first dose of vaccine on October 1, the number was reduced to 41,714 on October 9.
But the vaccination number pick up will again after Pujas, said many who are associated with the inoculation programme.