Eklavya wisdom from artist-mentor
Prabhakar Kolte asks young painters to focus on passion over theory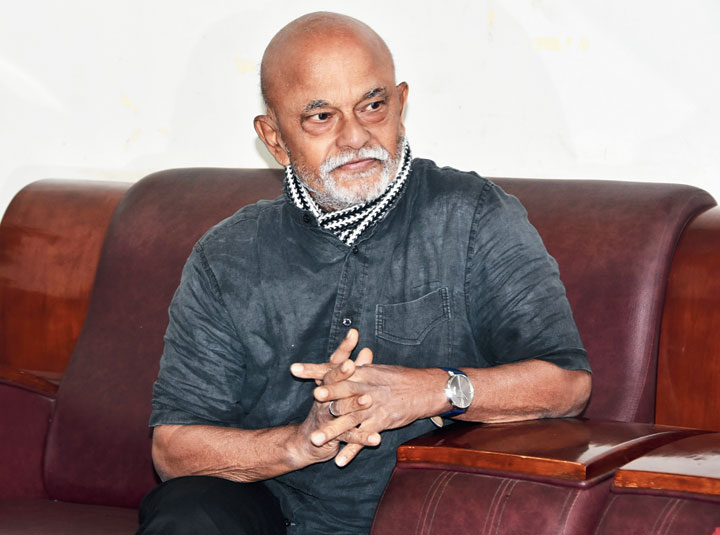 Prabhakar Kolte in Dhanbad on Thursday.
Pictures by Gautam Dey
---
Dhanbad
|
Published 23.01.20, 06:42 PM
|
---
He's one of India's foremost abstract artists, has taught at the Sir JJ School of Arts, Mumbai, for years and written widely on art.
But at 74, Mumbai-based Prabhakar Kolte, who was in Dhanbad for the launch of the three-day Dhanbad Art Fair on Wednesday and flew back to Mumbai on Thursday, seems disillusioned about the art scene in India today.
"There is no community of artists nor strong organisations in our country to take up issues, while existing outfits such as the Lalit Kala Akademi are not very active," rued Kolte before leaving the fair at the Multidisciplinary Hall at Luby Circular Road where two of his paintings are among those on display.
The painter who spoke to The Telegraph on the sidelines of the fair on its second day on Thursday, said he missed the books on art released periodically by the Lalit Kala Akademi and others in the past. "Now you hardly see these books here, unlike in the West where there are thousands of well-produced books on art and culture," said Kolte.
Kolte unveiled three books during the inaugural day of the art fair on Wednesday, two book of renowned artist Jogen Chowdhury and one of Hindi poet Rashmi Kheria.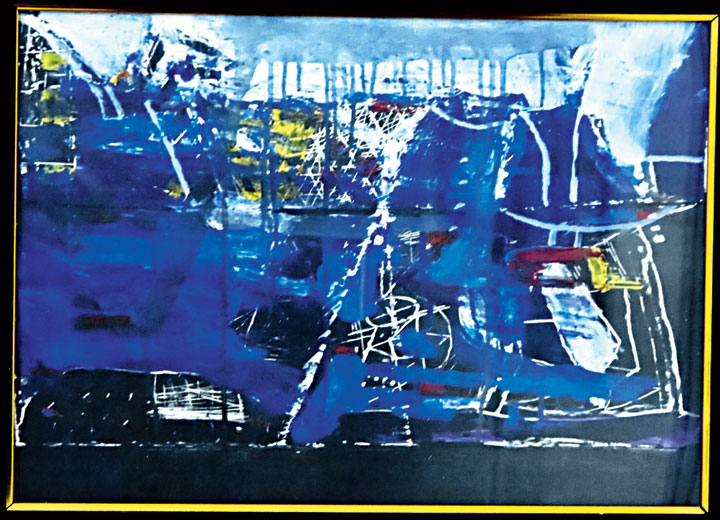 He added that governments in western countries take interest in the promotion of art and culture, there were a lot of art museums for people to see and know about art. "Here, there are only a handful of such centres in India, and that too mostly in the big cities," Kolte said.
Kolte, whose work as a young man had influences of Paul Klee, said youngsters needed exposure to great art. "We need more workshops, seminars and art camps."
On whether fewer career options in art and culture was the reason for disinterest among youngsters, Kolte said: "This is quite the wrong perception. There are enough career options in the arts nowadays. But I would at the same time point out that those who are not convinced about career prospects in the art field should desist from choosing a career in it."
He expressed concern for the present trend of teaching of art and culture in schools, colleges and universities. "Students are taught in a traditional manner based on questions to clear exams and secure marks. But art teachers should encourage students to think differently, ask questions and develop their imagination. Art has more to do with imagination than theory."
What about facilities? Kolte smiled. "I'd advise art students to learn from the passion of mythological character Eklavya. He had almost no facilities. But he learnt archery and became one of best archers of his time."