Eco-friendly cremation unit in Bistupur set for September debut
Operations were delayed as the designated team from Calcutta wasn't able to come because of Covid restrictions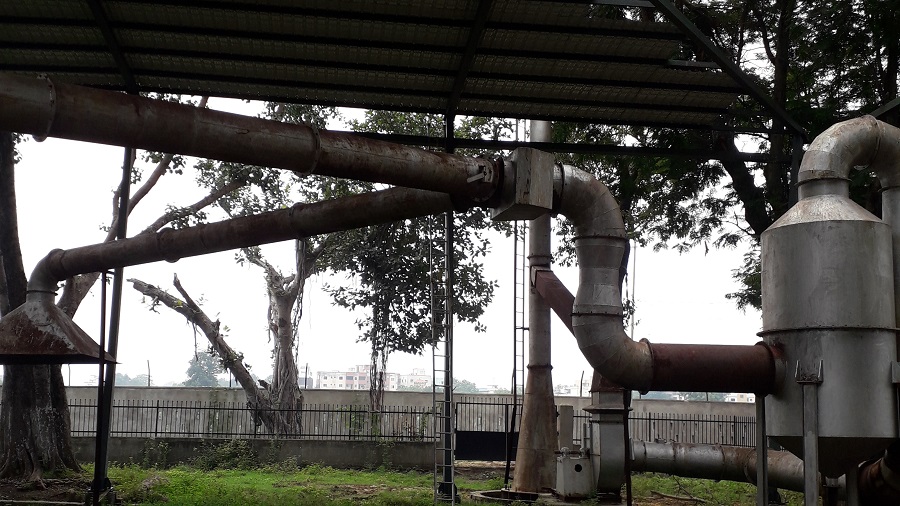 ---
---
Decks have been cleared for the commissioning of the Rs 20-lakh eco-friendly cremation unit at Parvati Ghat in Bistupur with the equipment in place, and the ghat management committee eyeing a September debut.
A Kolkata-based agency is executing the eco-friendly crematorium, the one of its kind in Jharkhand. The new unit that will consume less quantity of wood and prevent release of particles into the air has come up behind the Kali temple inside the Parvati Ghat.
"The equipment, including channel, chimney and the shed are in place. The unit will be commissioned once the Kolkata agency comes to the city. The agency is not able to come to Jamshedpur from Kolkata because of coronavirus restrictions. But we are hopeful that the situation would improve next month," said ghat committee general secretary Dipendra Bhatt.
According to him, a concrete platform would be laid at the unit next week.
Logs of wood inside the burning chamber would be compressed and a blower would assist in quick burning of the pyre, explained Bhatt. The remains will pass through the channel inside the chamber and only smoke will come out of the chimney. "The remains will settle down after passing through the water channel," Bhatt said.
Ghat managing committee and well-wishers have contributed funds for the unit.
Two furnaces are used to cremate bodies at Parvati Ghat, which is located near the Kharkai bridge. Apart from the furnaces, bodies are cremated by adopting traditional methods of using wooden logs on two separate platforms under a tin shed. On an average, eight to 10 bodies come for cremation at the ghat daily.
The ghat management committee also has plans to beautify the crematorium. "This can be done if people from adjoining slums are not allowed to enter the ghat premises. We are trying our best to stop their entry," a member said.