Dumka medical students agitate
Let alone learning anatomy, we are yet to see a cadaver and have also no clinical exposure of any kind till now: A student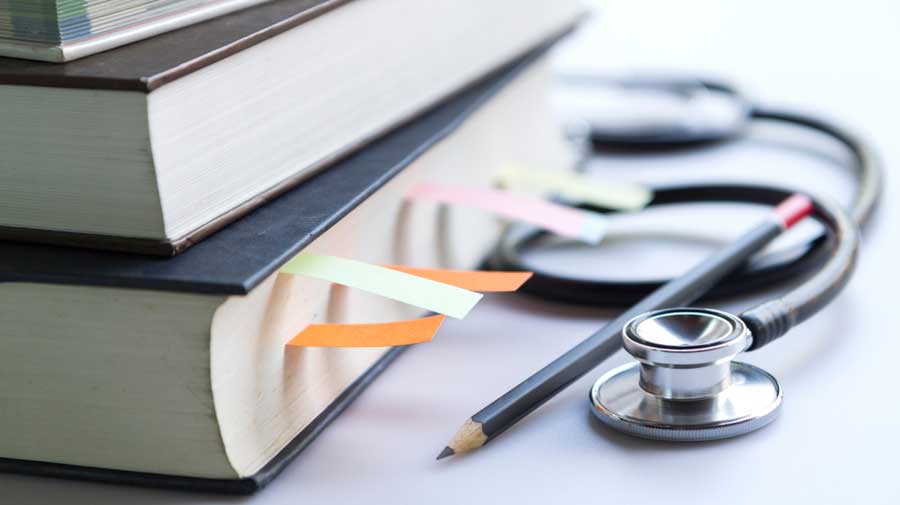 ---
|
Ranchi
|
Published 08.01.21, 12:33 AM
---
The students of the newly formed Phulo Jhano Murmu Medical College and Hospital in Dumka have resorted to agitation, demanding basic facilities needed for their medical education.
"Let alone learning anatomy, we are yet to see a cadaver and have also no clinical exposure of any kind till now," said a student, requesting anonymity as "we may face problems for speaking to the press".
They are the first batch of students of this newly formed college who took admission in 2019, informed a faculty member, adding they actually need basic facilities for studying medicine.
"How can they study physiology and biochemistry if they don't have access to a cadaver and a laboratory?" wondered the faculty member, adding these are bare minimum requirements for medical students.
Three new medical colleges were set up in the state under a Central government scheme and the first batch of students were admitted in 2019.
But the National Medical Council (NMC) stopped admission process for the second batch of students in 2020, citing lack of faculty and infrastructure.
chief minister Hemant Soren wrote to the NMC chairman and also to the Union health minister Harsh Vardhan requesting them to allow admission to 300 seats in those three medical colleges.
But nothing happened till now.
"It's really a sad state of affair and we have almost lost 300 medical seats in the state," said Dr Ajit Kumar, joint secretary of the Ranchi branch of Indian Medical Association (IMC) who is also the former president of the Junior Doctors' Association of Ranchi's Rajendra Institute of Medical Sciences.
"The issue will be taken up for discussion when the executive committee of the state IMA meets on Sunday," he told The Telegraph, adding they would decide their next course of action at that meeting.
Both the state and the Union government have to do their bits to make these colleges functional, Dr Kumar further said, adding they would approach the appropriate authorities for making that happen.
"It's true the pandemic halted construction work but the state government must expedite completion of infrastructure now," he said, adding the Centre should also allow the admission process so that the students are benefited.
They have plans to meet the governor and the chief minister for requesting them to expedite completion of infrastructure and filling up vacancies of teaching staff, he further informed when what they planned and added they would also approach the Union government through MPs elected from the state.
"The state has 14 MPs and we will approach them though our IMA branches in the districts so that they take up the issue with the Union government," Dr Kumar further said, adding the elected representatives from the state must take some initiatives so that aspiring and deserving students can pursue medical studies.