Dhanbad to implement new auto rules from September 20
Operators upset with curbs, want more number of three-wheelers to be allowed into town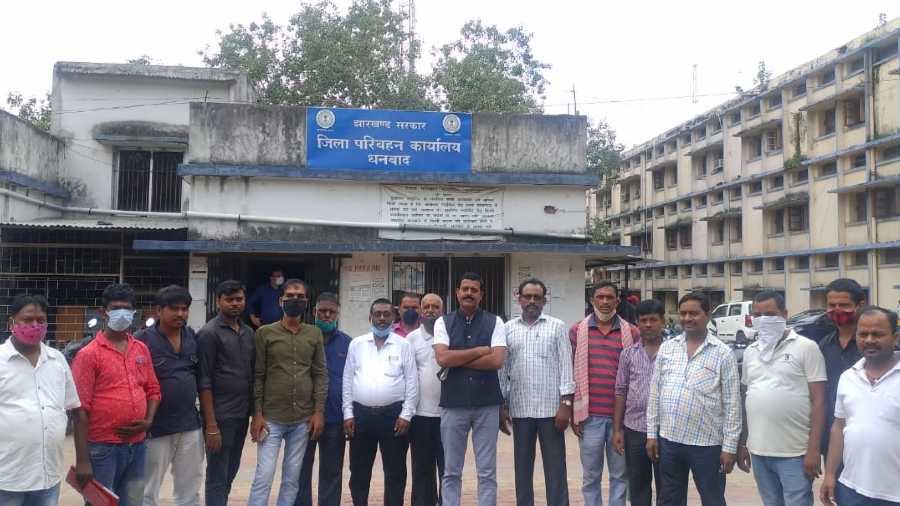 ---
Dhanbad
|
Published 14.09.21, 08:32 PM
|
---
A new set of rules that limit the number of autos that will ply within Dhanbad town will come into effect from September 20, deputy commissioner Sandip Singh has announced but operators alleged on Tuesday that the district administration was reneging from the agreement reached with them on September 7.
"As the per the new regulations, only 1,500 auto-rickshaws will be allowed to enter Dhanbad town from September 20. But as per the negotiations held with us on September 7, the number agreed upon was 3,000," claimed Chhotan Singh, the president of Jharkhand Pradesh Diesel Chalak Mahasangh.
He also accused the district administration of reducing the number of auto-rickshaws by more than half in almost all the six agreed upon routes.
As per new regulations, each of the six finalised routes had been further curtailed for operational convenience.  For instance, autos running from Lodna to Bhowra, Sindri and Patherdih will have to stop at Jharia and return. From Jharia, 400 autos will ply to Dhanbad town. Similarly, in other routes too autos would stop their journey at intermediate stations from where a limited number of three-wheelers would ferry passengers to Dhanbad.
District transport officer Om Prakash Yadav said, "We have completed all preparations to implement the new regulations after taking data from the auto-rickshaw association. The number of autos finalised for each route will be communicated to the association in a day or two."
On Tuesday, a delegation of auto drivers went to the office of the district transport officer to meet him. But the DTO was away on official work. Sources said drivers and operators have decided to hold a meeting of all auto unions and present a joint memo to the authorities in a day or two.
"How will the auto operators eke out a living if they are banned from entering the town. Due to lack of sufficient passengers in suburban areas, they will not be able to make sufficient income," said Singh.